August 17, 2013 – Rocky Mountain National Park
Ride Trail Ridge Road
So today was a bit of a longer day because we had to drive a while to get to Rocky Mountain National Park where we planned to ride Trail Ridge Road. The drive was very pretty and went through lots of grasslands and ranch country. Thanks to Paul's National Park Pass, we got into the park for free and parked at a trail head not to far from the entrance. It was pretty quiet even though it was Saturday as we got there about 0800.
Right as were were about to start our ride Tom noticed a group of Moose. They ended up crossing right next to us, except for one young male who ran along while we rode down the road until he bolted in front of Paul. This is turning out to be quite the nature trip! See the pics below and Tom's normal intro video which was interrupted by the moose chasing as we rode.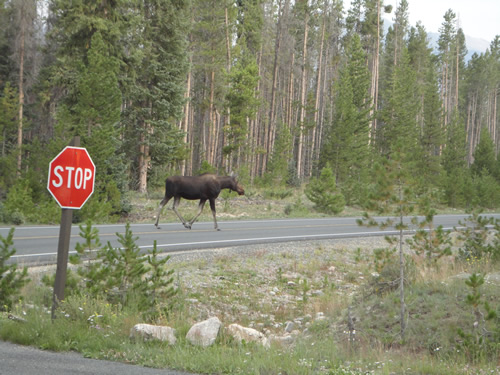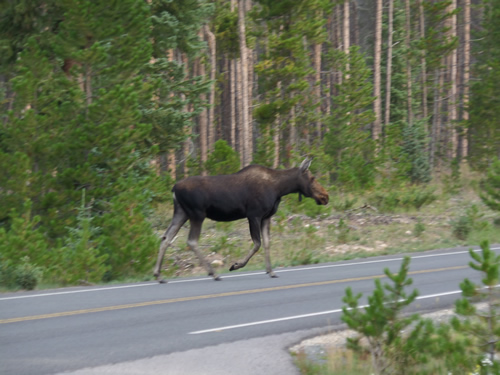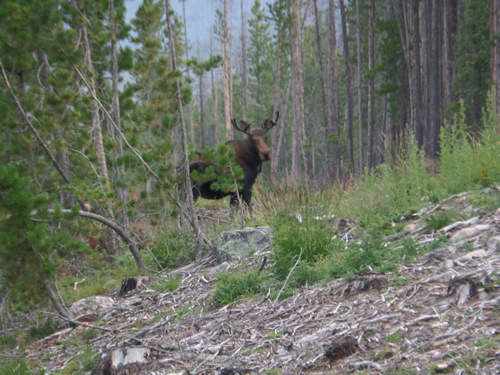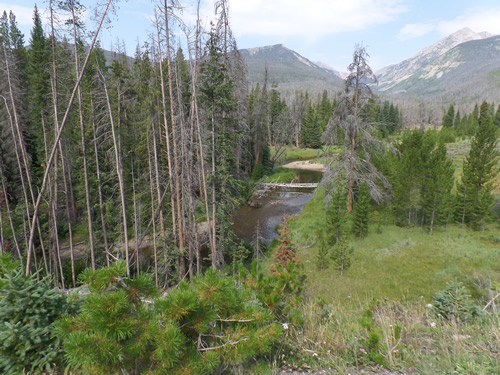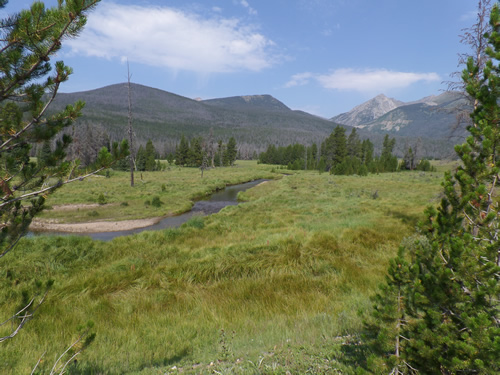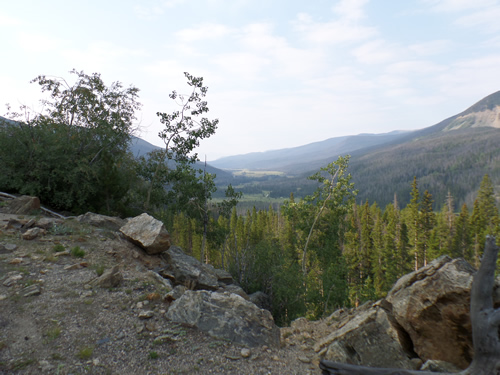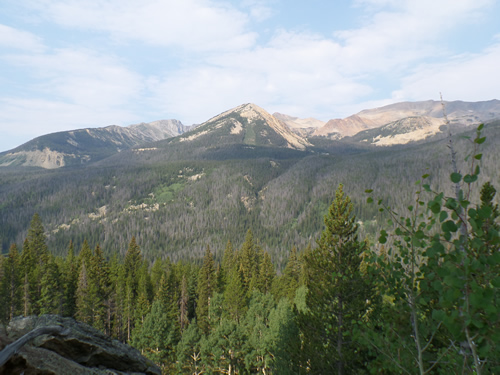 This really was a pretty climb, with the lower sections being pretty easy to ride, nice switchbacks, and some beautiful scenery. There were quite a few riders out this morning.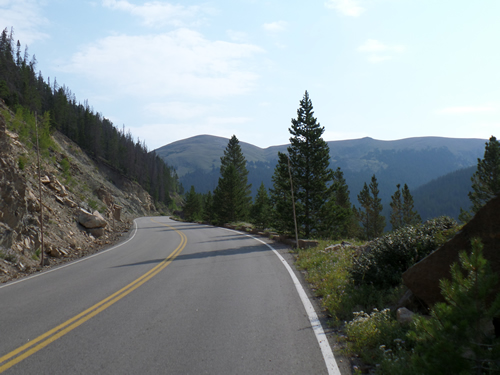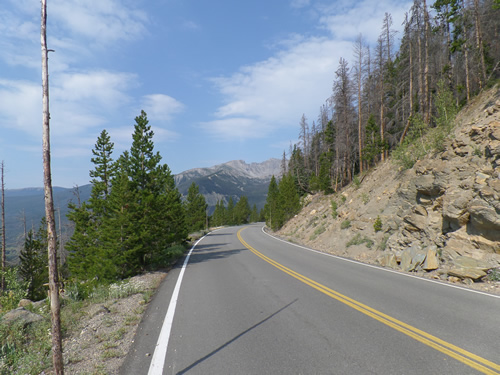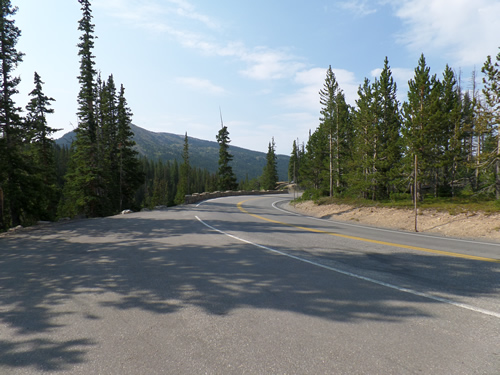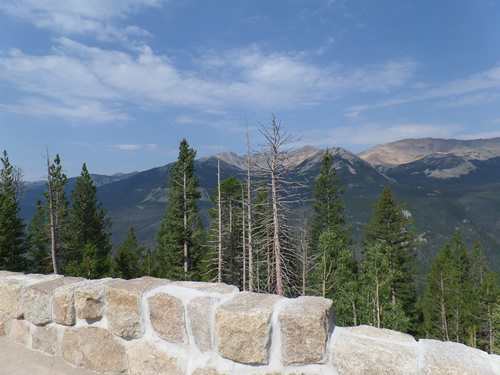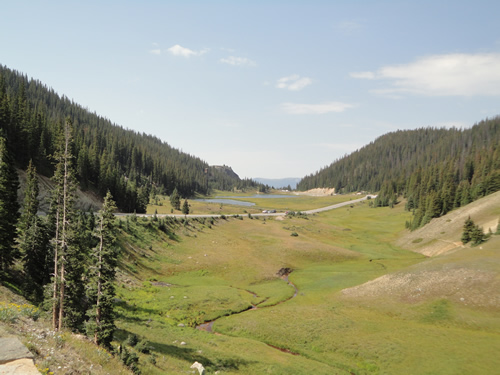 After climbing for 6 or 7 miles, the ride leveled out at Milner Pass, which is part of the Continental Divide. This was a really nice area with some lakes, hiking trails and lots of green grass.
Unfortunately this is where I ended my riding for the day. My rear shifters was acting up, being real sticky so I decided I better return to the car vs continuing on. As a result, I didn't see the visitor's center at the top of the climb.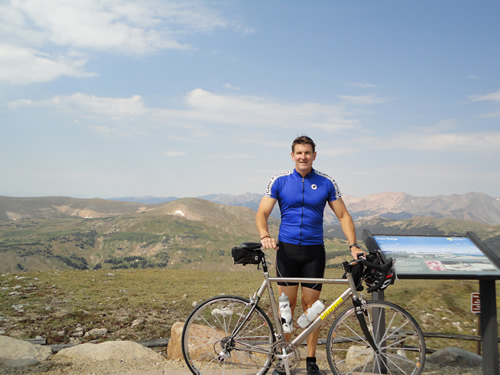 Tom, Bill and Paul did make it to the Visitor's Center and it was just as spectacular as you'd expect it to be.
Not much else to say today, but you can see the pictures so you can tell how things are going!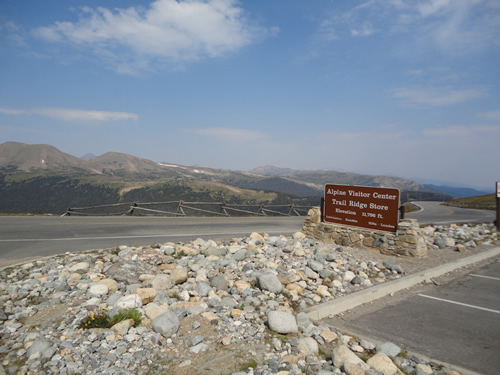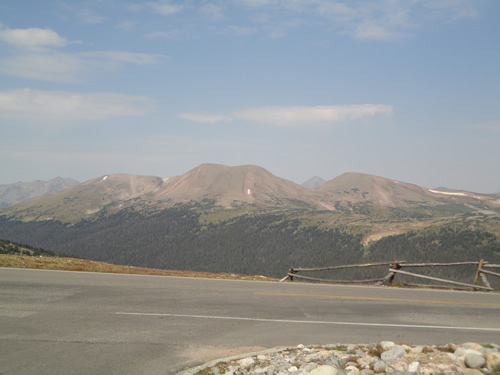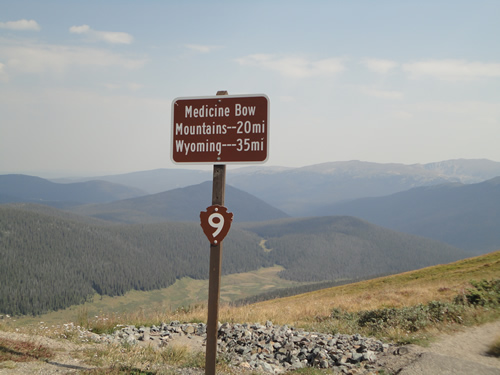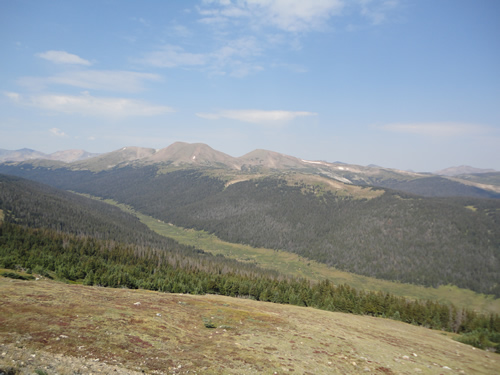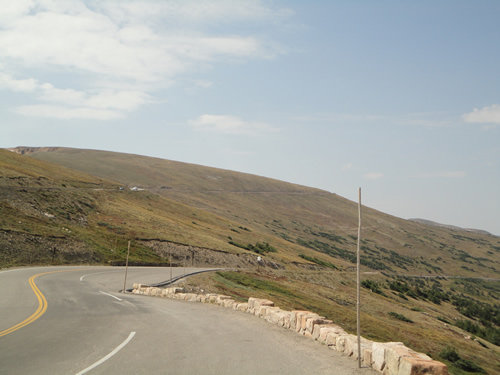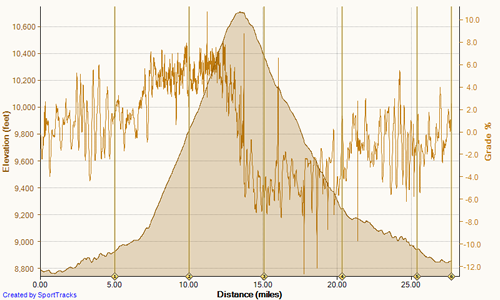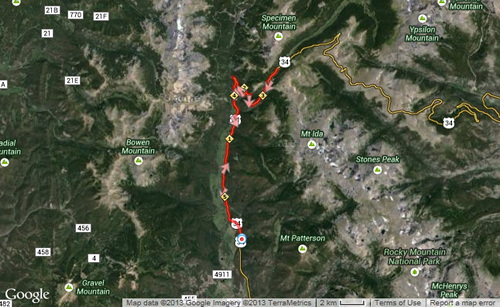 The rode through the valley was pretty, with lots of low grasslands that were interesting to look at. We saw some other moose along this section as well as another Marmot and more Chipmunks!
As the climb started there were several opportunities to look back down at the valley where we had just come from.