August 16, 2013 – Idaho Spring
Mt Evans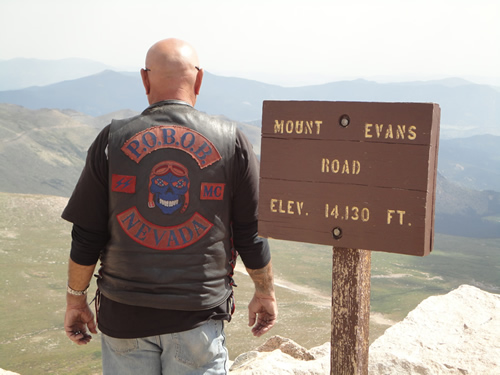 I have to say that I was apprehensive about riding this monster again. Besides the fact that the climb is 27 miles long, in 2008 when we rode, it was cold, windy and the summit had black clouds. Not that I saw the summit mind you, I actually stopped that day about 200 feet from the top, put my cold weather gear on and heading back down. I can't say exactly why, but I can say was was seeing double from the elevation.
Today was completely different. The weather was beautiful, the sun was out and I saw the summit!
You don't mess with Mt. Evans!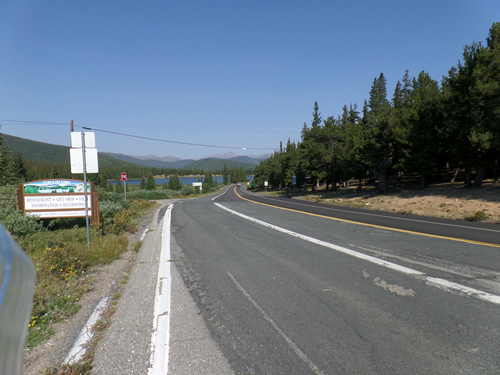 The first interesting place along this climb is Echo Lake. It comes about 13 miles into the climb and just before entering the park for Mt Evans.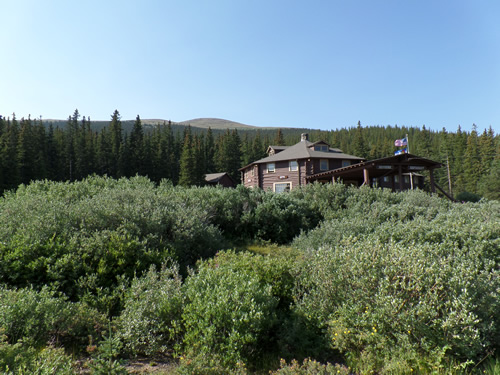 The early slopes of the park portion of the climb were steep, and if you look into the distance you can see the park road as it moves higher on the mountain into the portions above the tree line.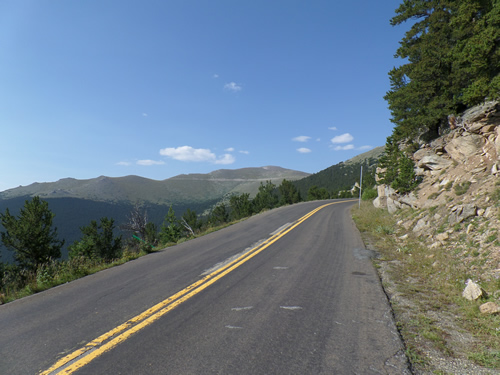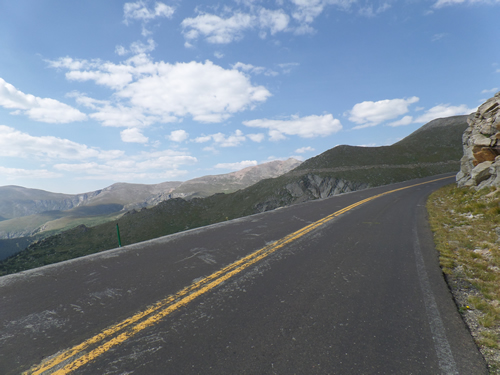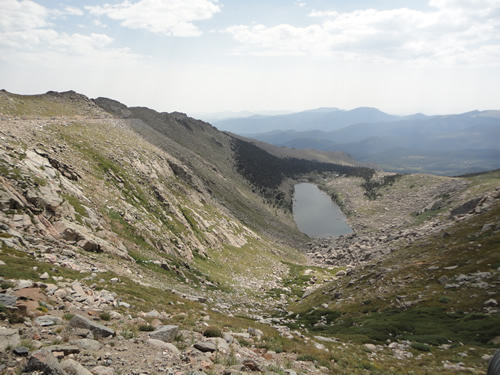 The higher the climb gets, the more barren and desolate the terrain becomes.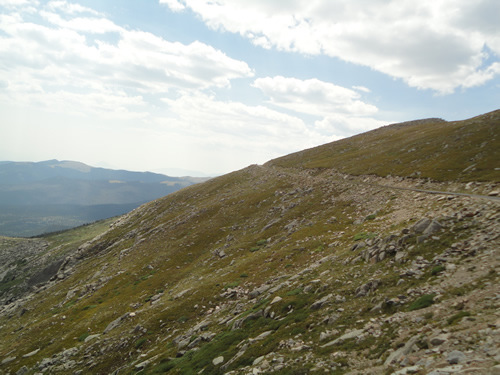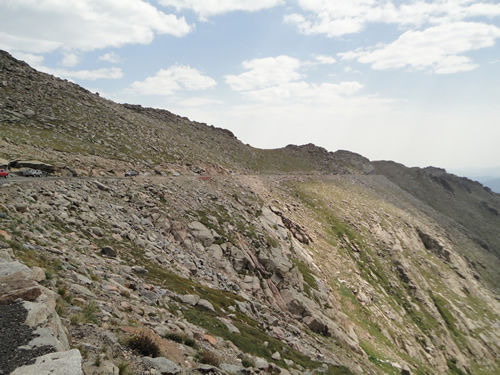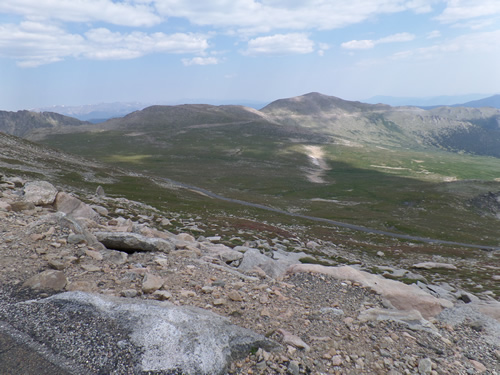 Near the summit, the environment is too harsh for grass and tress, so it's all rocks and dirt. A pretty hostile environment.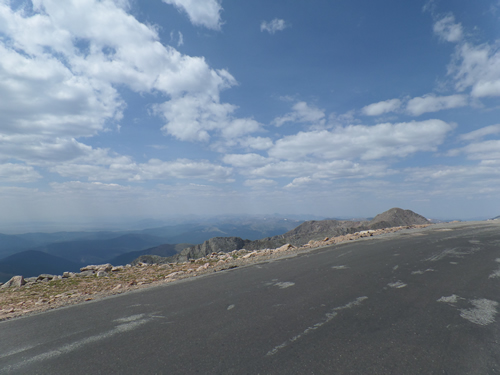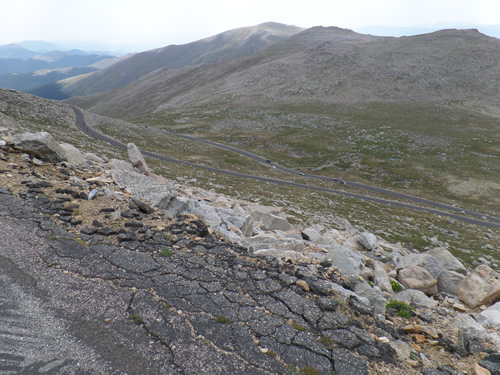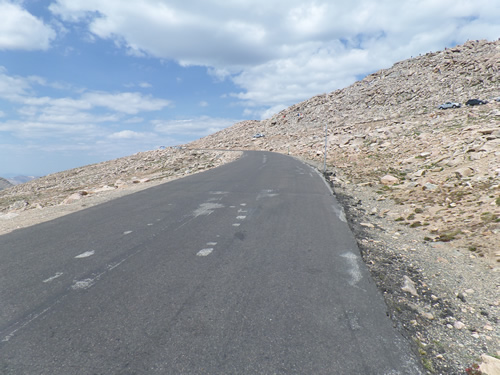 More pictures from the approach to the summit. In the picture to the left you can see the cars heading up the final switchback.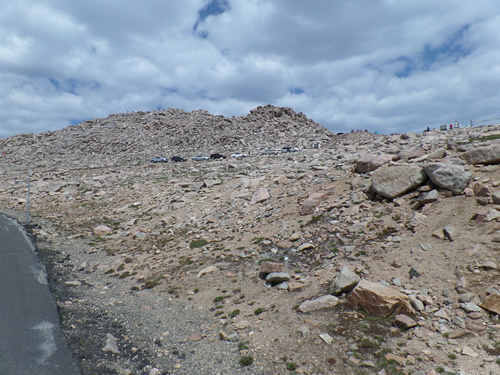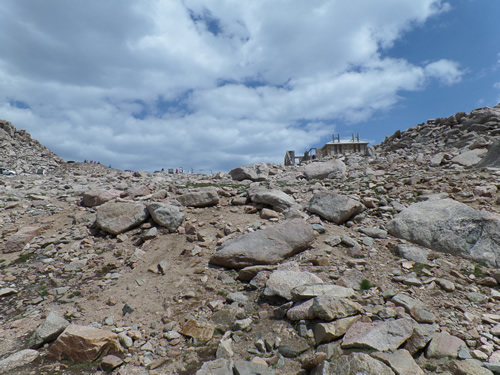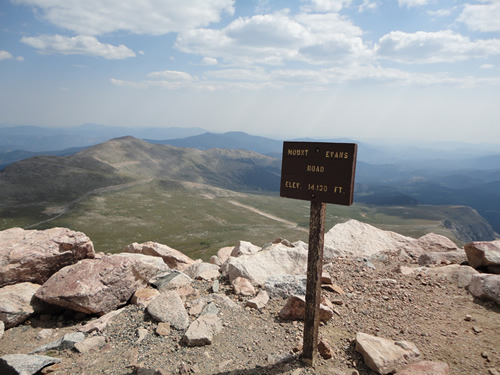 Both Tom and I made the summit this trip. Paul and Bill made the probably smarter decision to only go to about the 16 mile marker. The descent off the mountain was pretty challenging because the road is bad and the cliffs are unguarded by guardrails.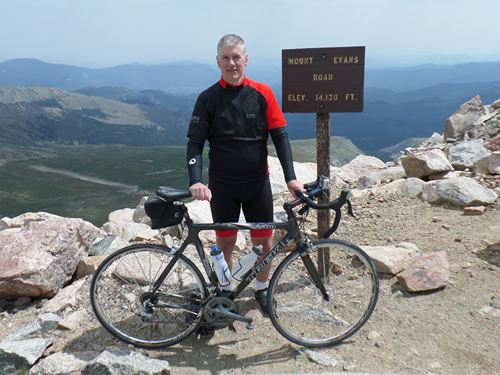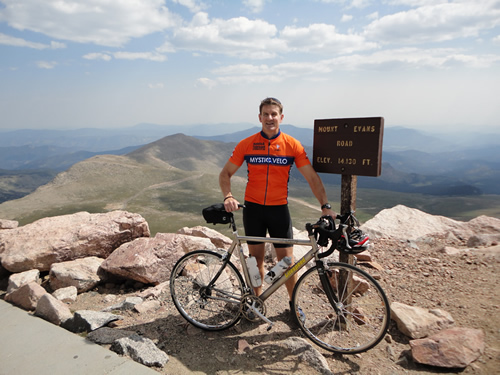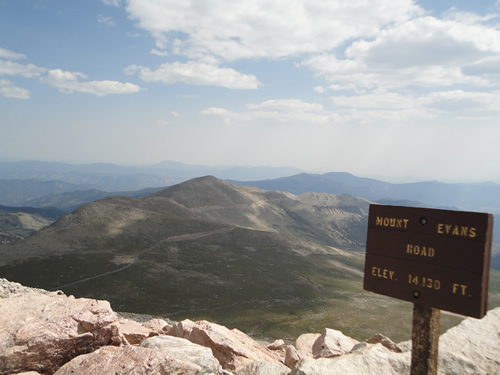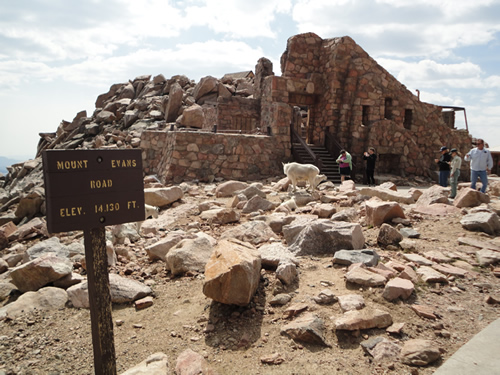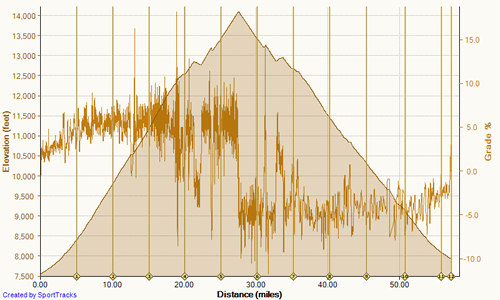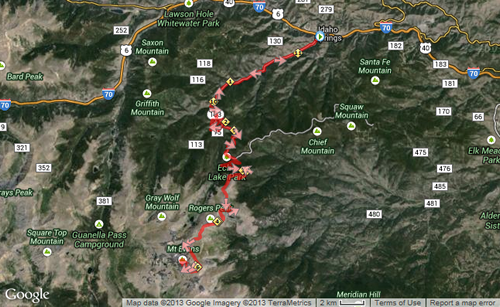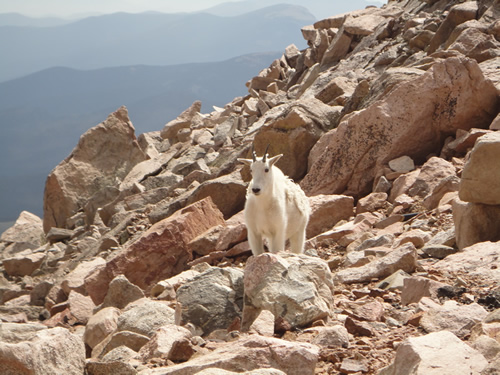 This time we were able see the goats that live on the mountain. Tom got to see them at the summit and further down the switchbacks and I saw them in the upper switchbacks.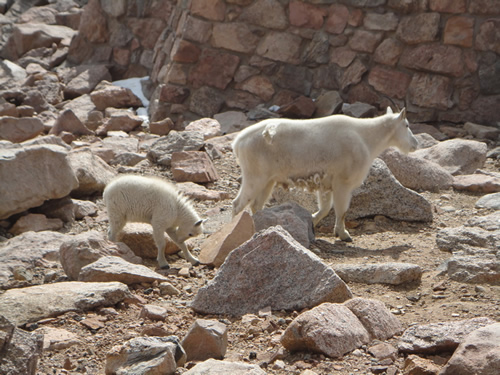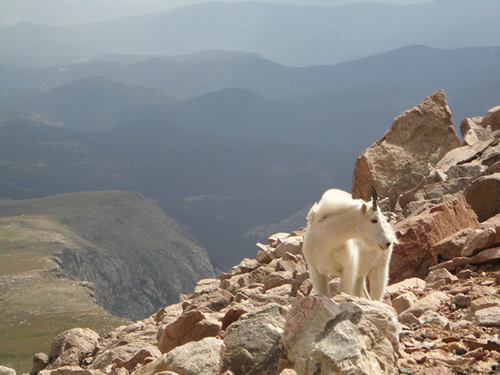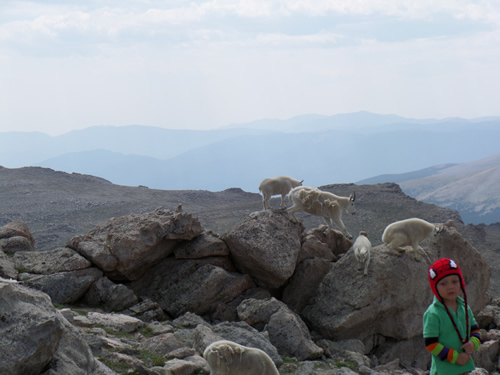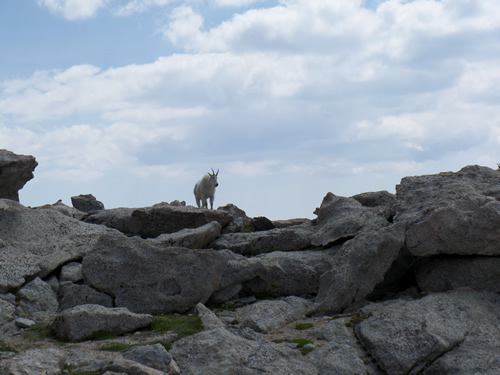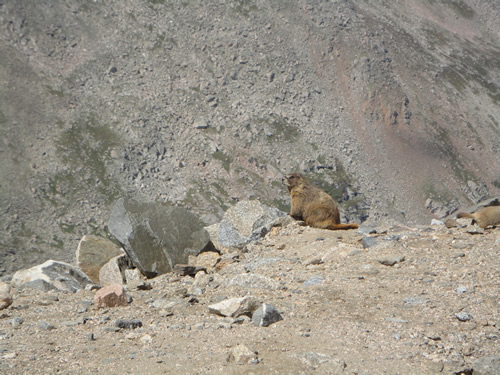 Tom also saw the Marmots.