Today we drove back towards the area where the recent fires were and parked at a day use area in Los Padres National Forest where we climbed San Marco Pass via the Old Stagecoach road which appeared to be just what you think it would be, the road the stagecoach used to use to get to the coast.
There were some cool rock formations at the areas where we parked.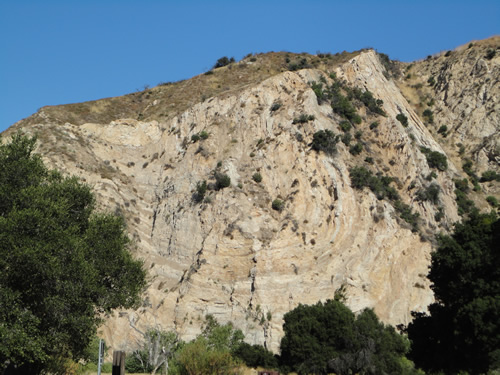 I did some research and found this information on the Cold Spring Tavern:
"In 1886 this tavern was known as the "Cold Spring Relay Station". It was the half way stop between "Mattei's Tavern" to the north and Patrick Kineven's "Summit House" to the south.
In those days, sturdy Stage Coaches known as "Mudwagons" traveled the rugged San Marcos Pass. It was here that horses were changed and passengers rested and enjoyed the noon day meal.
In 1900 the Doulton family bought the old tavern with it's adjoining 40 acres.
In 1941 they sold to the Ovington family whose daughter Audrey Ovigton still runs it to this day.
From a plaque installed 1993 that I found a picture of online.
The ride out to the climb was pretty rolling so we had a good warm up for the main event. Personally, I was really struggling with motivation, but that went away as we started climbing.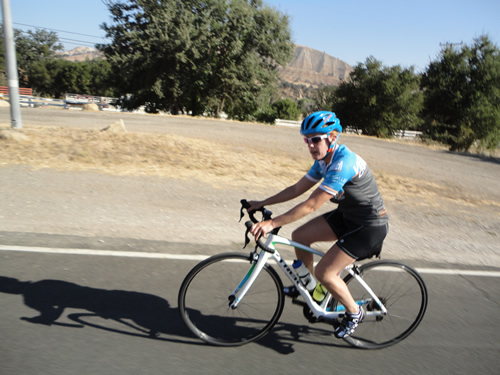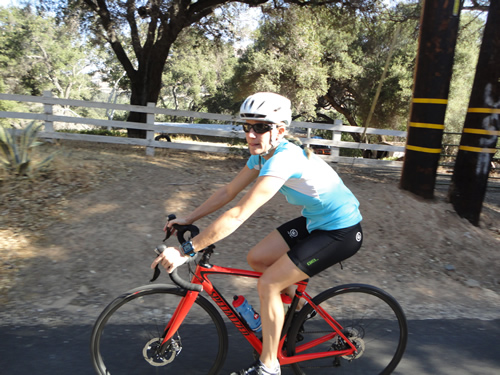 Along the way up the road we passed under Rt154 highway bridge, which we didn't get pictures of but we also passed the Cold Spring Tavern which was a stop on the stage coach route and has been in operation since the 1880's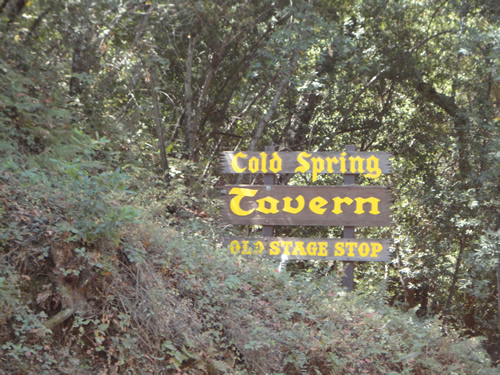 The climb wasn't too bad be it did afford some nice views as we climbed higher.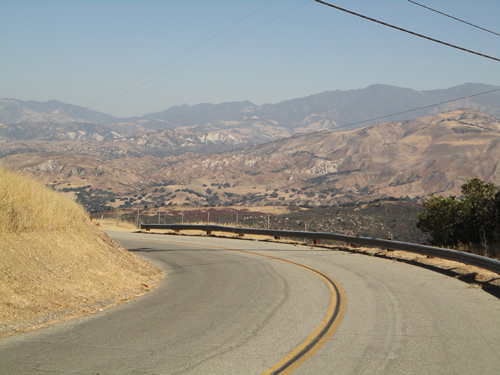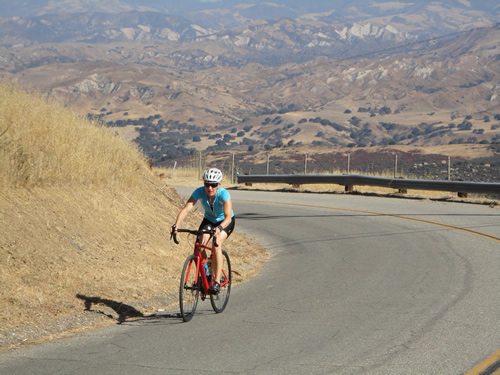 The top of the pass was marked by a plaque commorating Lt Col. John C Freemont for his trip the night of December 24, 1846 in the Mexican American War where he slipped over the pass to take Santa Barbara on Christmas Day without a shot while the Mexican garrison was waiting in ambush on nearby Gaviotta Pass which is where the current HWY 101 runs though the Santa Ynez Mountains. . Three weeks later California was ceeded to the United States.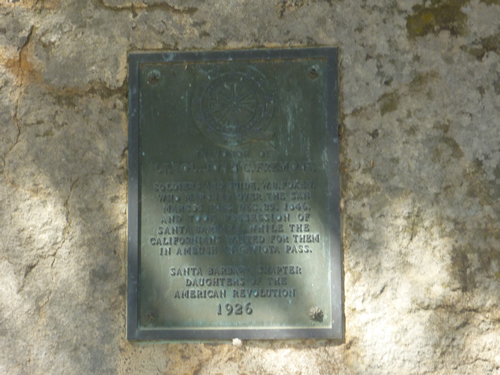 After the top ,we descended though an area that was dark and creepy on tiny roads that we though looked like a place murderers would live, lol. But soon we climbed up into the West Camino Cielo road and we were climbing again. The road was cool with great views and switchbacks.. Here are a couple panorama shots:

The climb was pretty steep, but not impossible at all.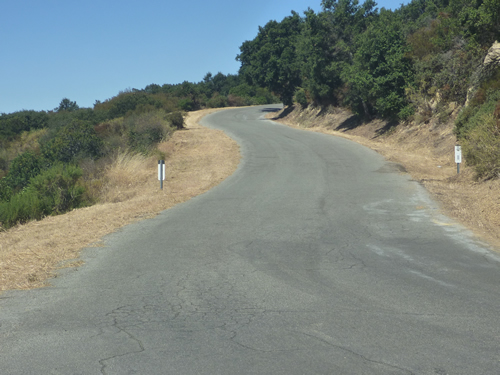 At the top of the climb, there were some hiking trails and a couple gun ranges. I am convinced after this trip the saying California is 100% liberal is a false statement as we saw more guns here than any other riding trip.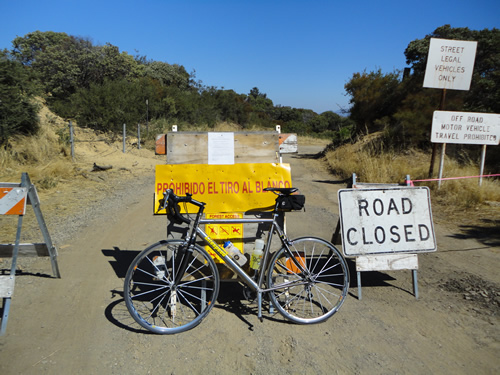 c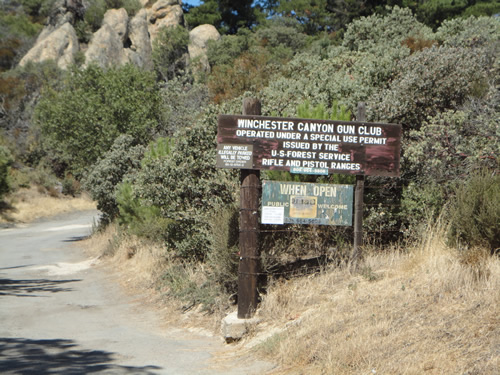 There were also some neat rock formations and a lot of hiking trails. We didn't go to Lizards Mouth Rock but a search online showed us it was pretty cool. Below are some other pics of the rock formations.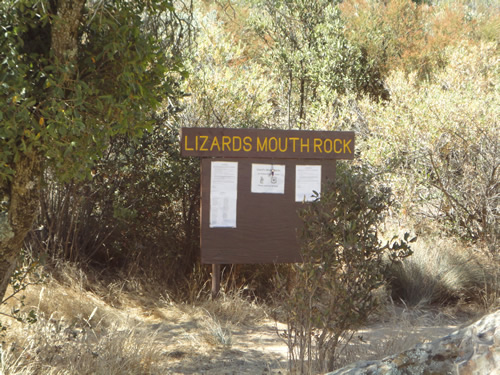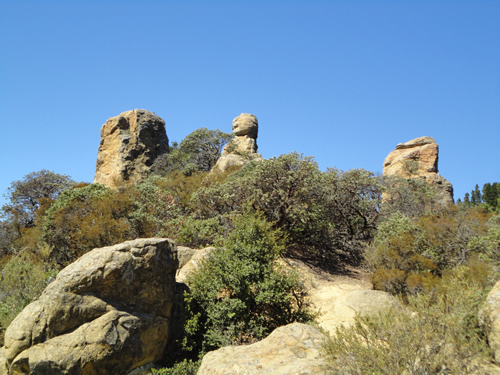 We stopped on the descent to enjoyed more rock formations and some spectacular views.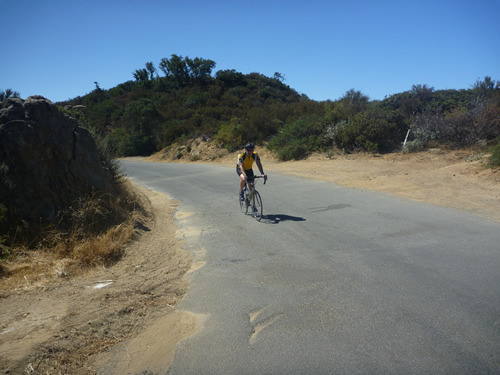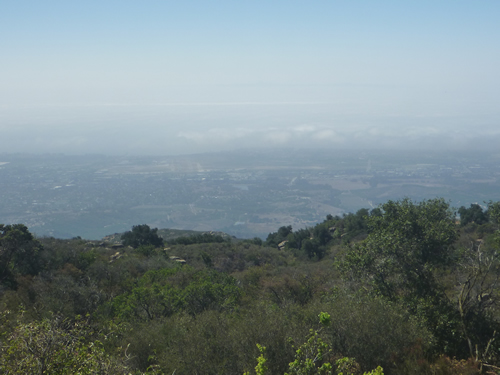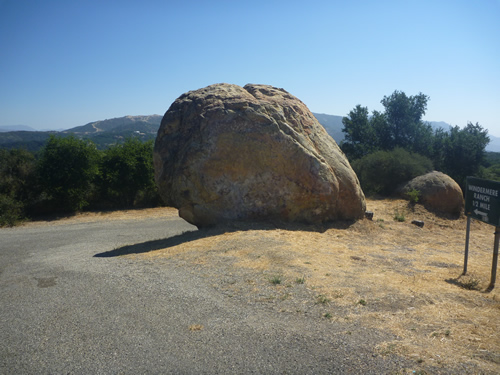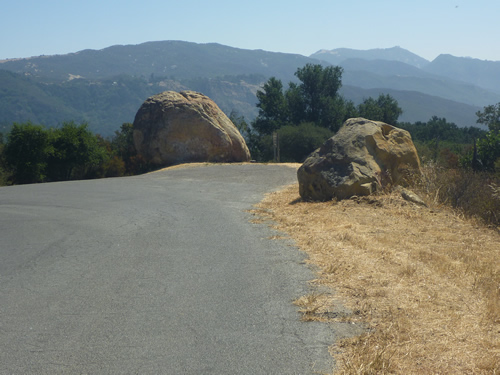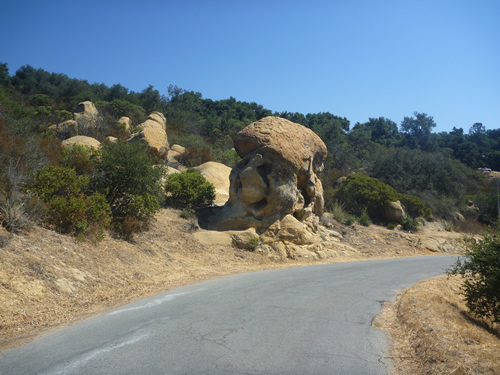 After we passed though murderers row again, we made the final descent and found nice views of the valley below.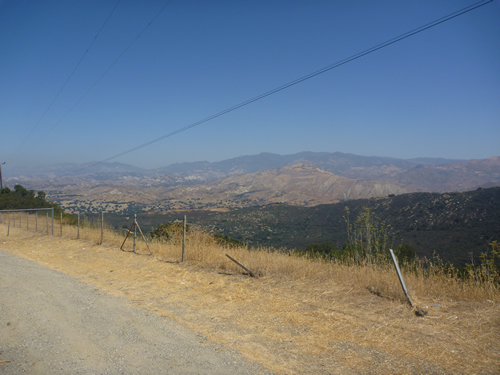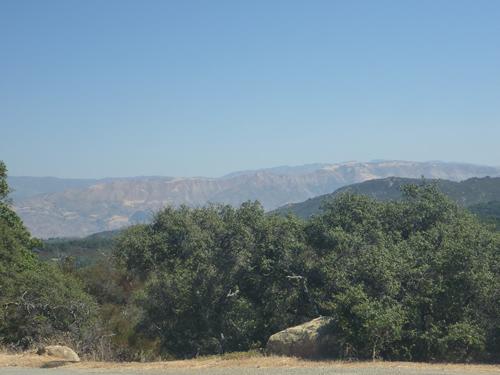 Here is the climb graphic, not a long ride but some good climbing and scenery.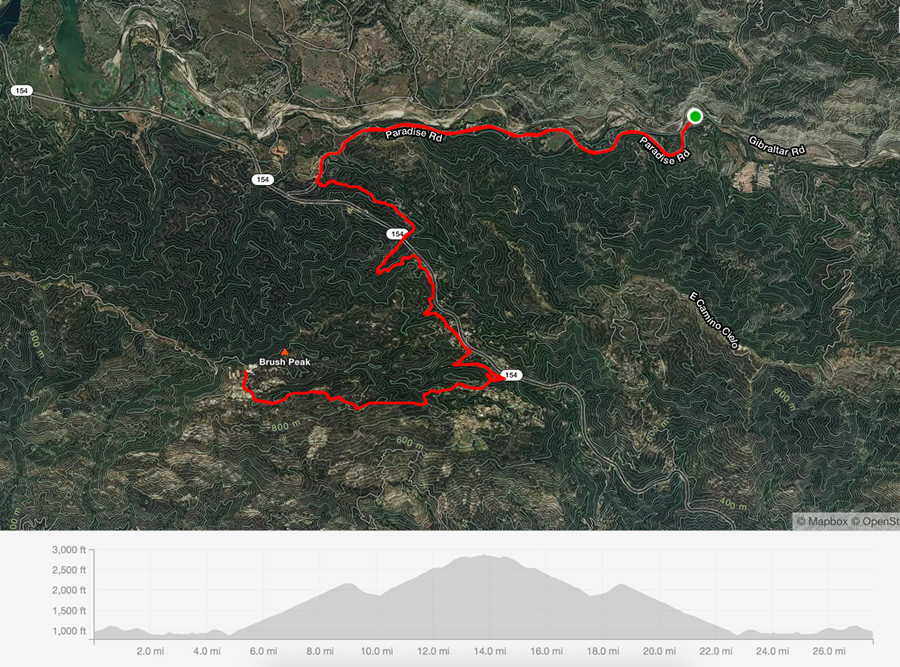 After the ride, we got cleaned up and went to Los Olives to have lunch again at Sides Hardware and Shoes a Brothers Restaurant. Yes that is really the name! Since there was a wait, we went next door to have a beer at Figueroa Mountain Brewing Company while we waited.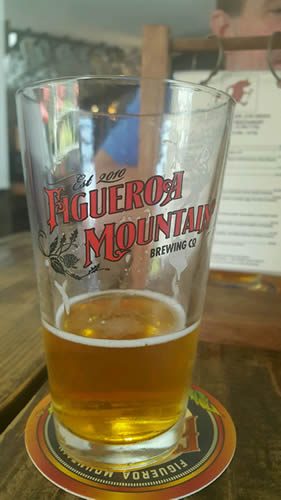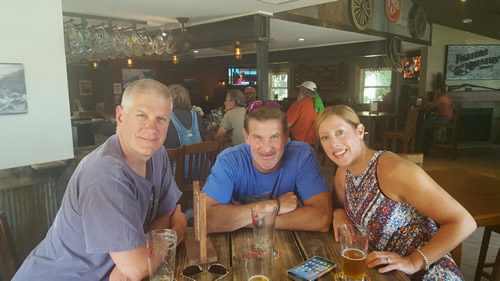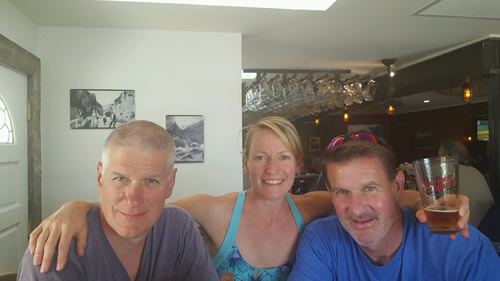 As it turns out, our table was ready pretty quickly and we went back next door for lunch. At Sides, they have the best Hamburgers that are served with a very thick (1/4 inch) thick slab of bacon that is so delicious! Anyway, while we were eating lunch, i heard some loud guy ranting about stuff and it turned out to be David Crosby. We didn't want to bother him so the best we could do was a quick stealthy picture.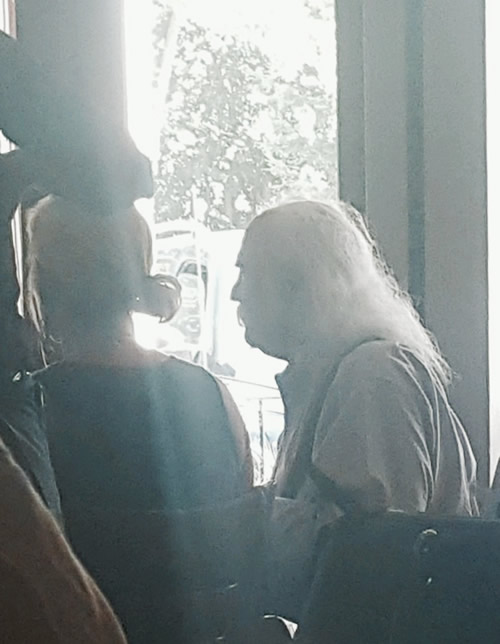 Finally, we stopped at Blackjack Vineyards and Winery for a sampling and while we ddn't know who they were we enjpyed their sampling.