Day started out wet from fog and cold and as usual turned hot before we finished our ride.
Eventually the weather improved on the initial climb and we once again were in neat geographical areas. We saw a few stacks of hay bails on the early part of the ride.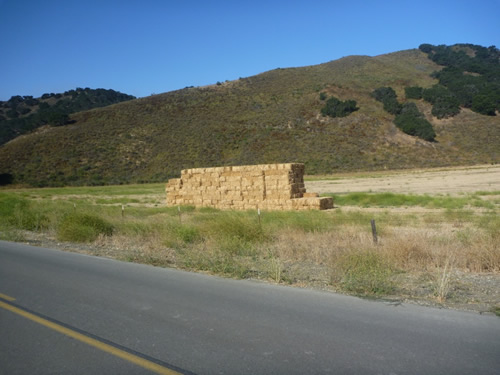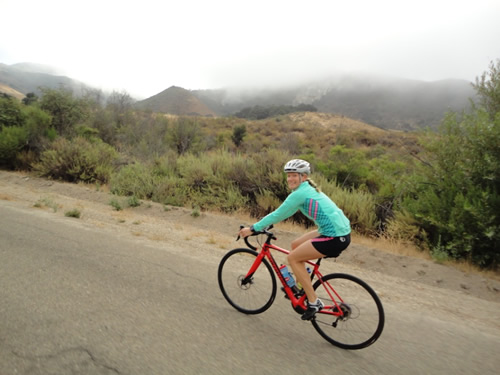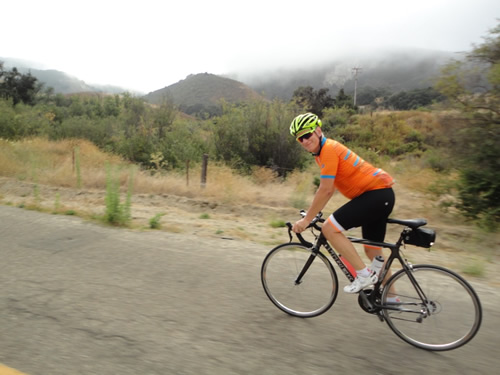 And before long we were climbing a slow gradual climb that got steeper towards the top.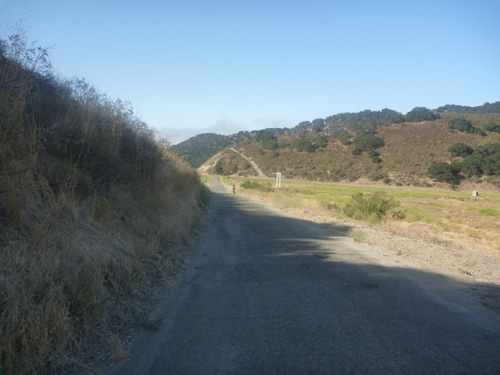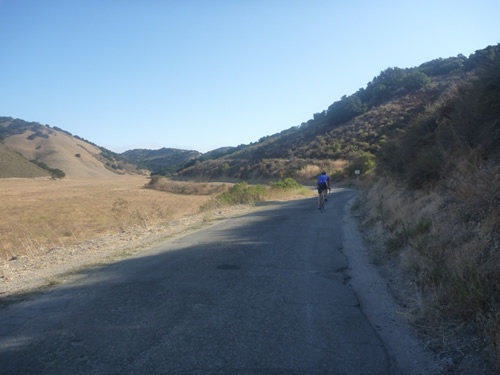 As we descended, we found the low ceiling and cold conditions again which made a stop at the market in Los Alamos a good thing.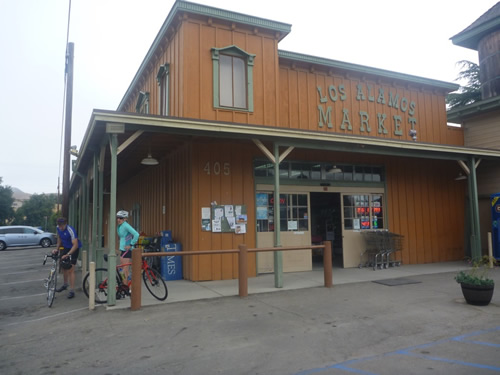 The second climb was over before we knew it, but it brought us back into the heat for the remainder of the trip. We found a tremendous amount of gas and oil drilling on the top and back side of the Cat Canyon climb. Not really what we expected to find while riding in this area.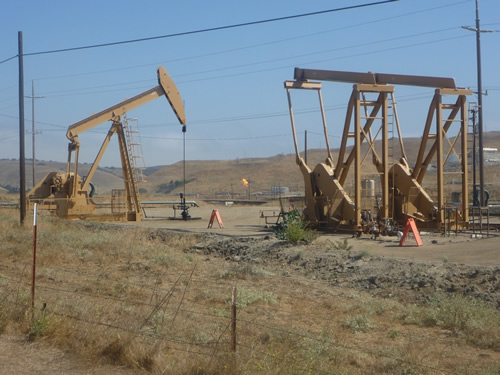 We also saw lot's of cattle and farm animals including these beautiful horses. We also saw some hawks, a fox, and few vultures which made us feel very comfortable!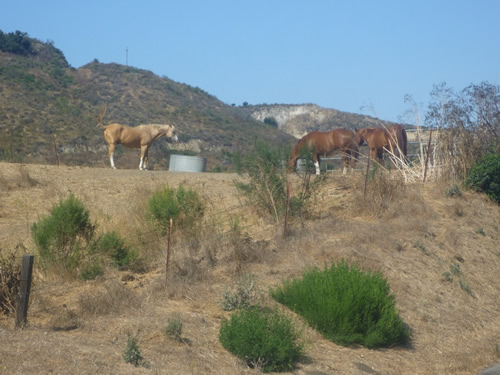 Finally, after what seemed like a lifetime of gradual climbing and a couple steep sections and descents, we came towards the top of the last bump in the road. The views were pretty good and after pausing for some pics, we descended towards Los Olives and our return via Ballard Canyon Road which we have now ridden a few times.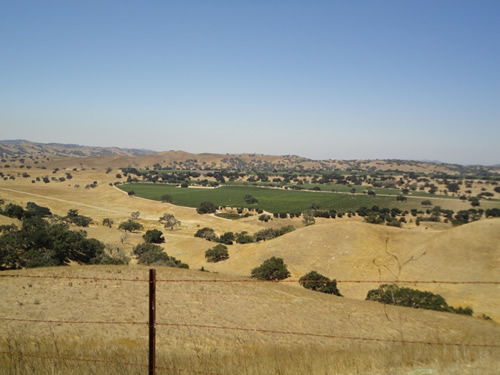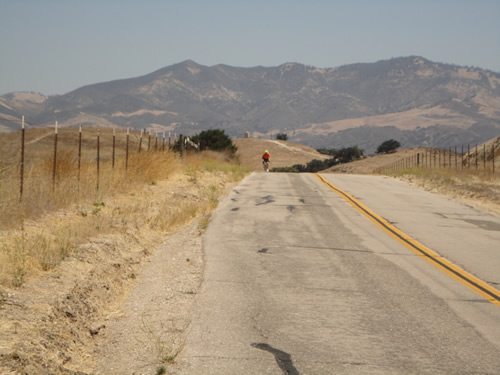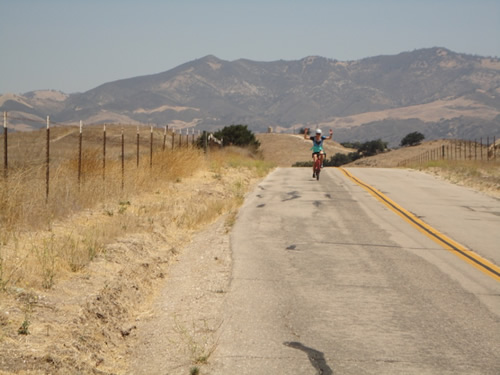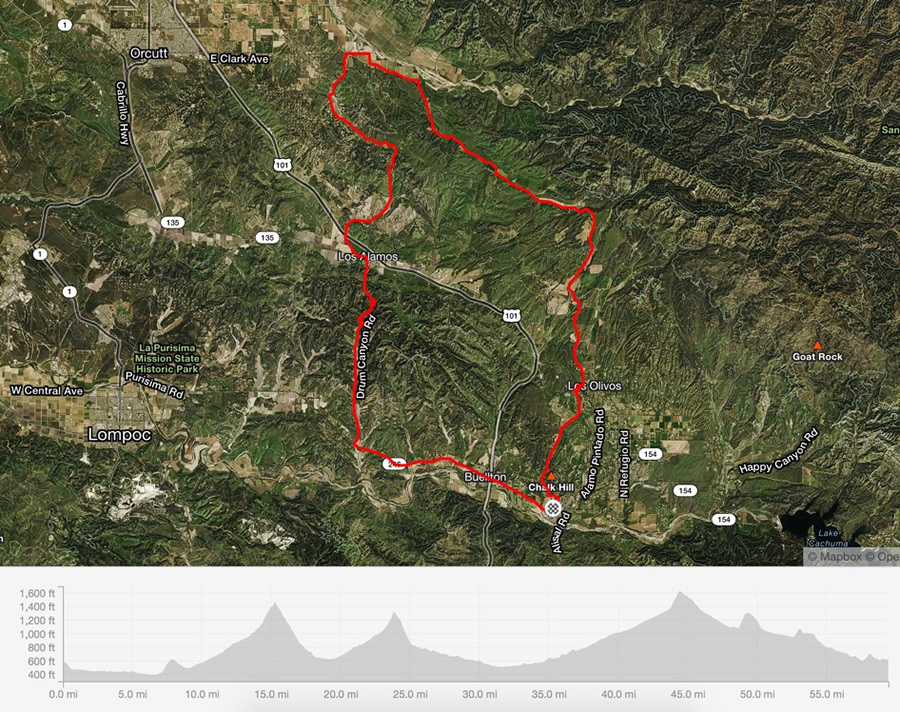 After cleaning up at the house, we drove back to Los Olives to have lunch at Sides Hardware And Shoes - A Brothers Restaurant .. yes that is the name .... which had some of the best burgers we had all tasted! The building had these cool Cactus plants growing on the side.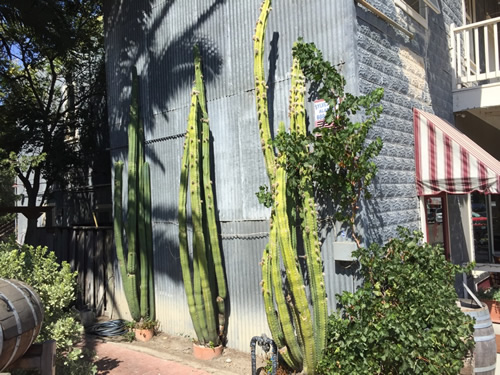 We also found these giant wind chimes across the street ... they had the lowest resonance I think I've ever hear in a chime.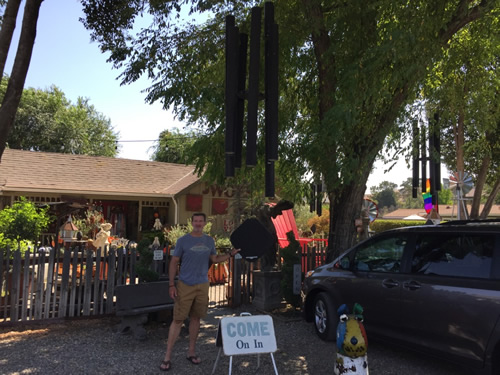 Finally we finished the day walking around Solvang and found the replica of the little mermaid statue.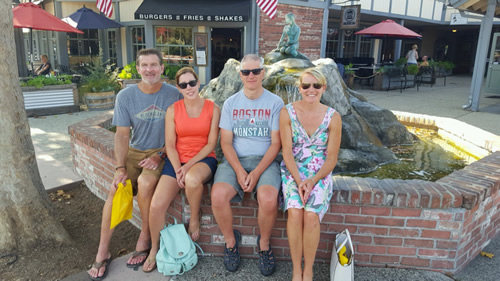 While we were riding Tiffany had to do some work but had the opportunity to get a run in and took these neat pictures.