We had a pretty long drive today to get to the Santa Rosa area, Cambria to be exact, for our ride. The scenery was pretty similar to what we have seen the last few days, but it hasn't got old yet.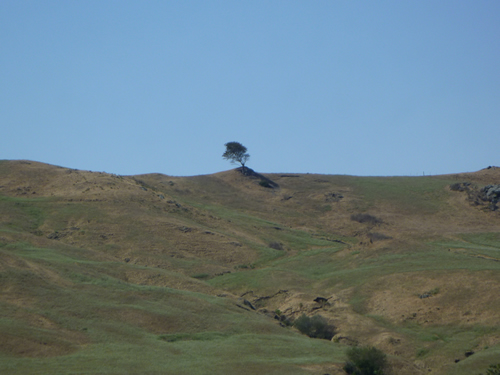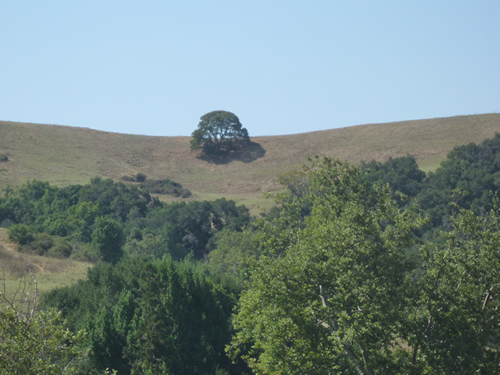 Also the road was small and full of turns and twists.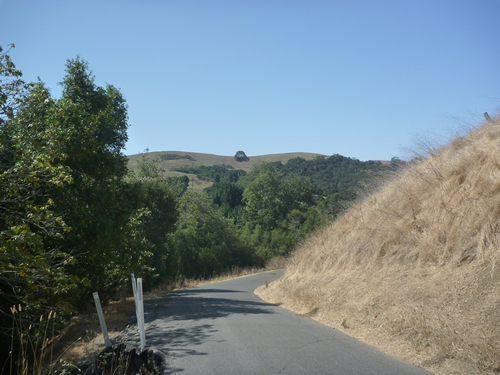 And we did have one small incident. Tiffany wasn't feeling great from the long hot ride the other day and decided to only ride the first part of the ride and was going to return to the van and wait for us to finish the remainder of the loop. While turning around she had a spill and there was some bloodshed! No worries, all is well, but it sure looks nasty.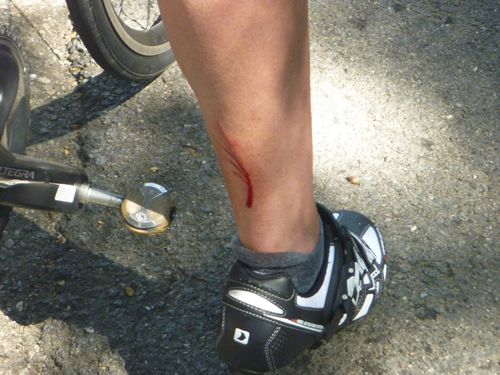 Tom, Molly and I continued along the climb which turned very nasty after this point, reaching gradients of at least 18% and feeling like a heck of a lot more. We all made it to the top though, but it was pretty brutal. I think my face in this series about sums the climb up!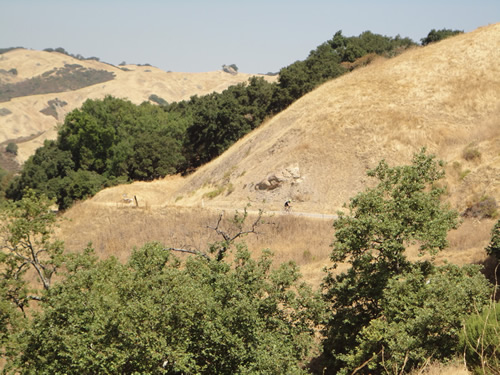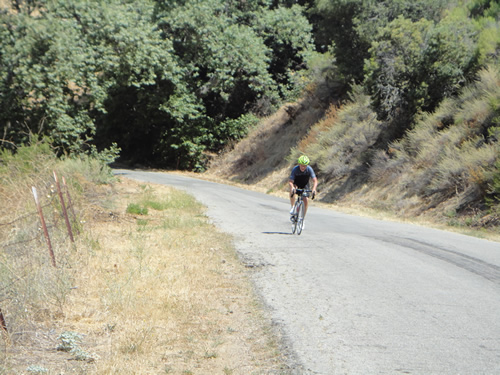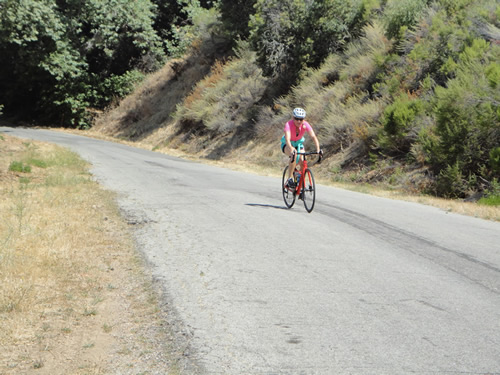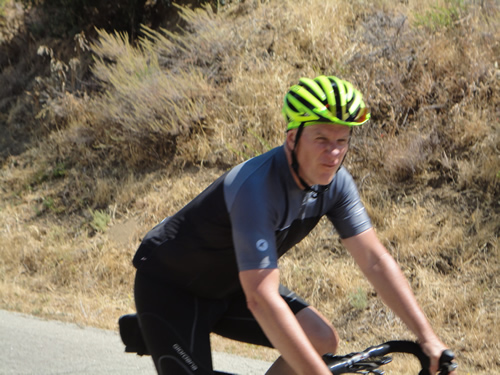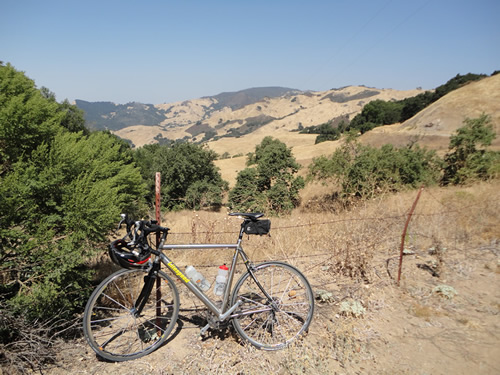 And here are some pictures of our happy campers at the top!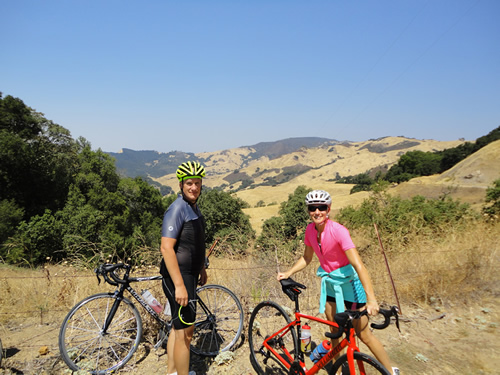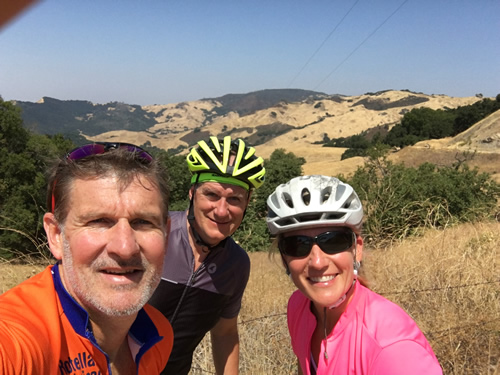 After this point, the ride went up and down for a bit and finished with a long fast 9 mile descent on HWY 46 which was both fun and nerve wracking at the same time due to traffic and changing head/cross winds.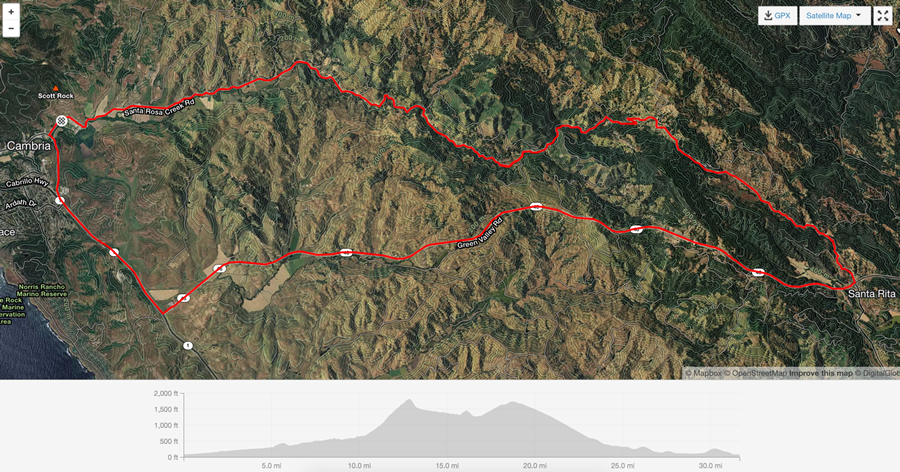 Next we had a rally nice lunch at a place in Cambria which seemed to be a very eclectic hippy yuppie kind of place ... very California. We finished the day with a visit to the J. Lohr Vineyard in Santa Rosa where we all bout a bit of wine. Overall the vineyards here seem to be smaller than those in Napa or Sonoma.