We kept it "light' today and only did a 25+ mile ride after yesterday's loop Problem is we included Colemna Valley Road which is a monster climb in itself .. well at least for 1-2 miles it was. Here's Tom's intro video:
This trip seems to be littered with bike and GPS issues. My front deraileur is being very touchy and today Tom had issues with his handlebars. Both seem to be fixed OK, but still annoying when these things crop up.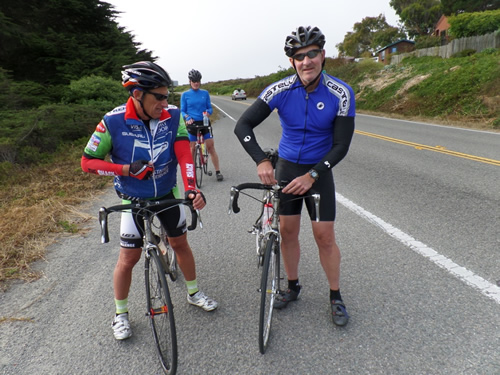 Here Tom has just finished fixing his handlebar. Earlier I realigned my shifters in the garage.
It wasn't too steep at the base of the climb, but that quickly changed.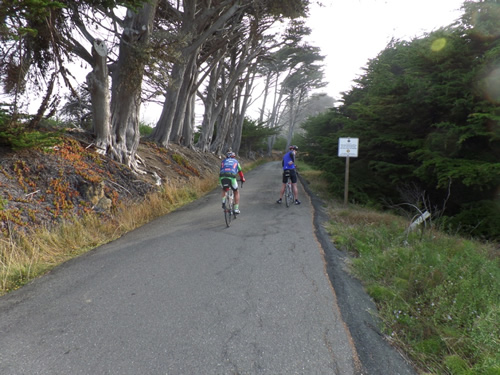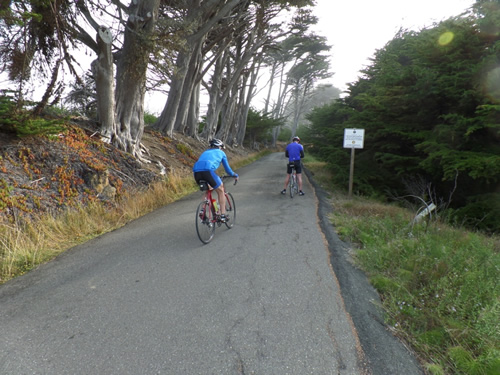 It looked a lot like yesterday's climb up top.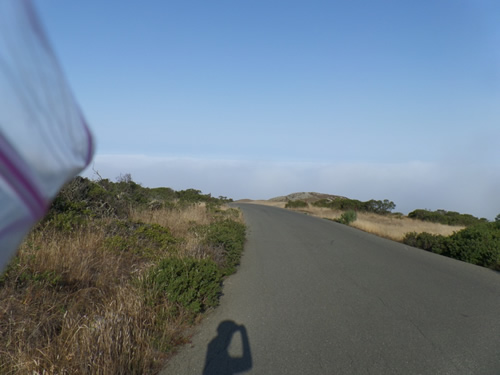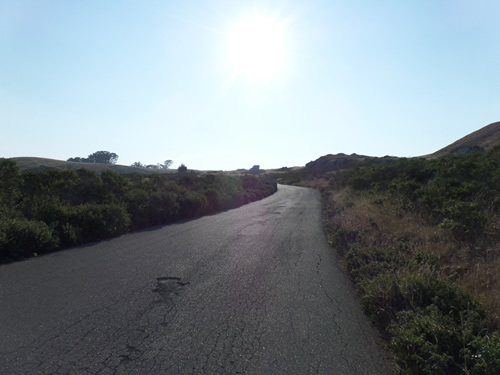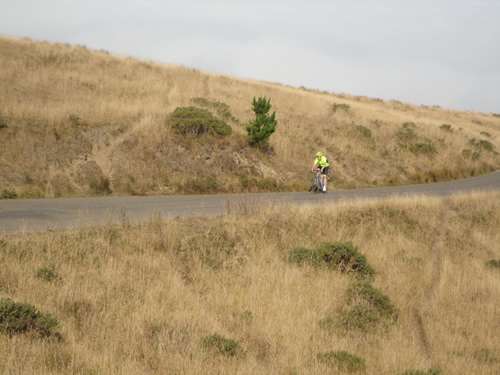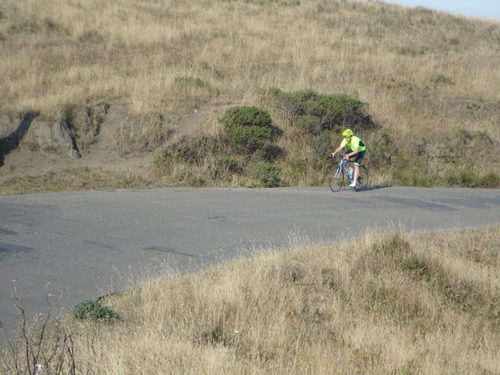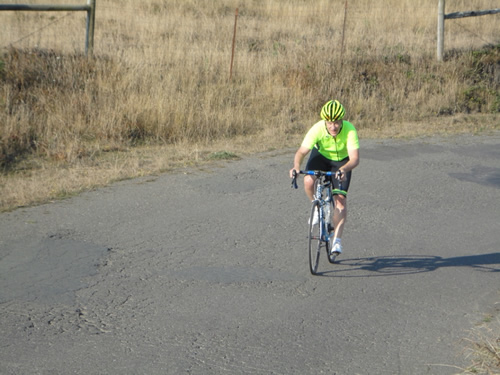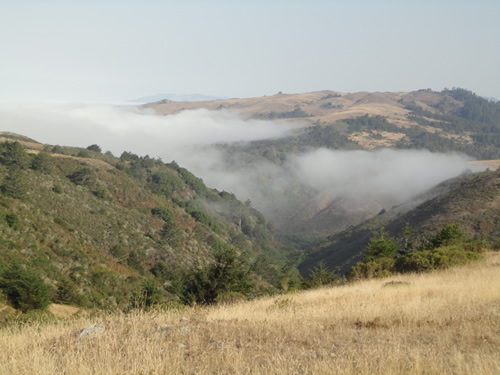 It was really pretty with the clouds in valleys
Tom captured a great series of pics of me making it to the top!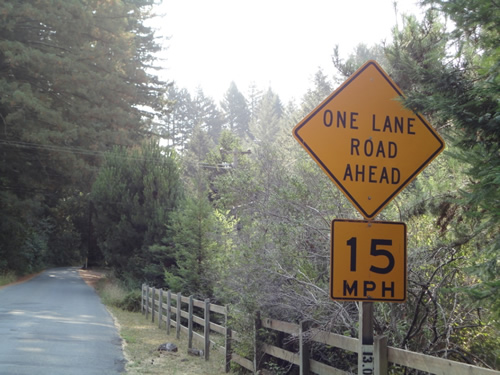 The descent was more hairy than normal with small winding roads and they are bumpy as anything. i think they moved Rhode Island roads to Califirnia for us!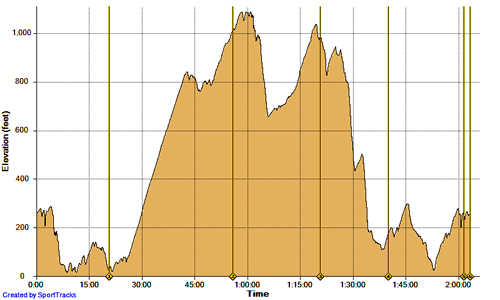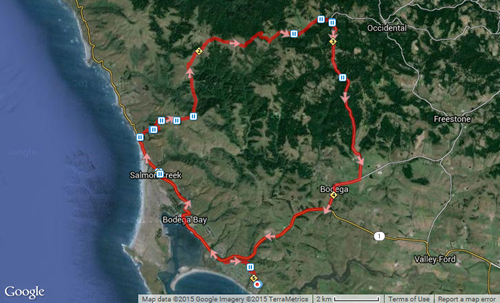 After our ride, we decided to partake in some cultural activites and visit a couple vinyards. First we stopped at Nappa Cellars in Sonoma. They had some nice wines to taste including some that were from their special collection. After the tasting, we moved out to their patio area and hammed it up for the camera a bit.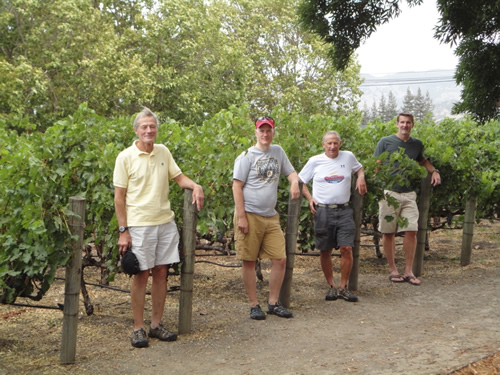 Rather than our traditional bike kit picture, this year we havea picture amongst the vines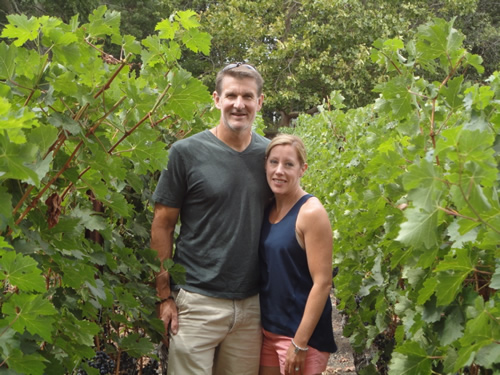 Then we took a nice pic of Tom and Tiffany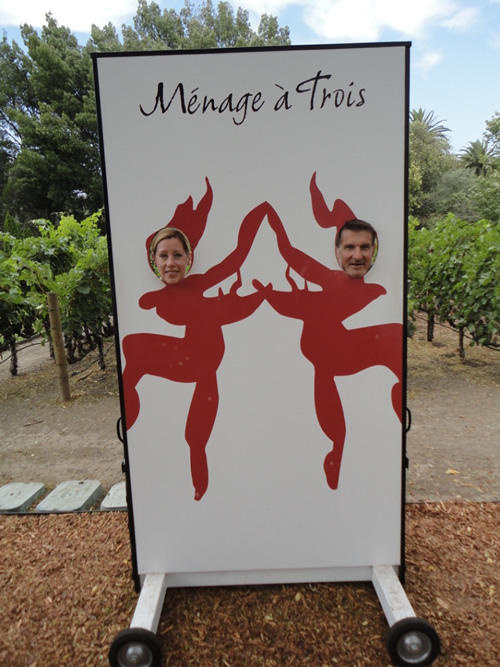 fThen we followed up by pushing them to pose in the Menage a Trois sign.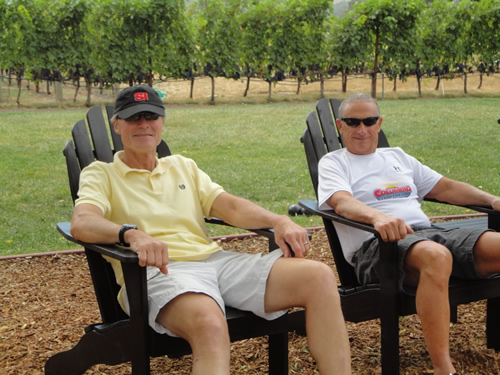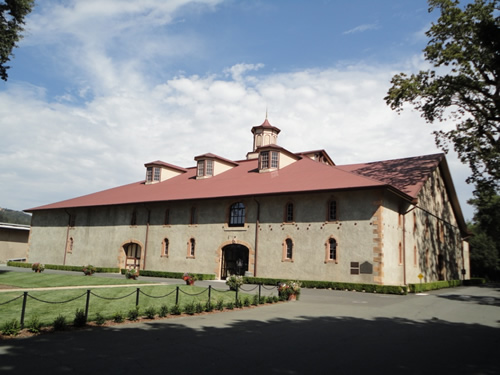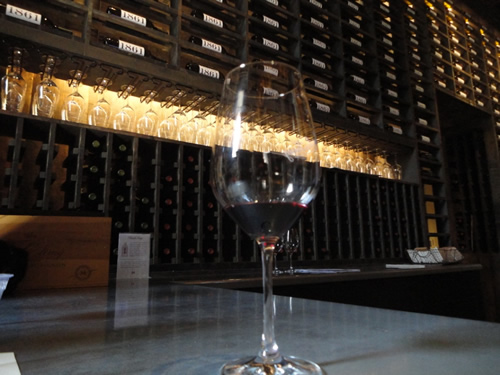 Krug also offered a nice selection of wines to sample.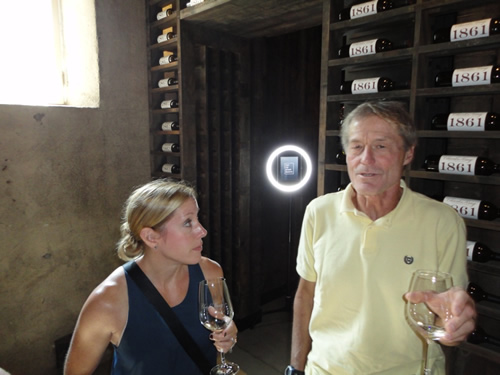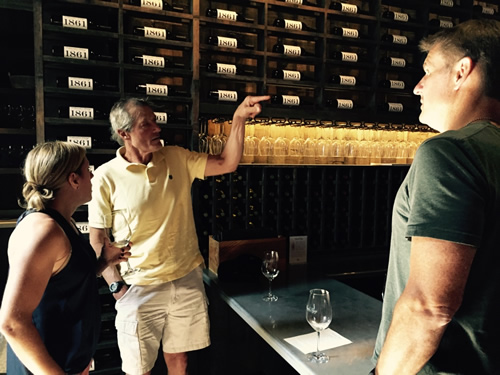 Next we visited Charles Krug vinyards in St Helena.
Then we headed home and proceeded to cook one of our ritual dinners. Tonight the menu was Grilled Pork with a blackberry pepper sauce, garlic mashed potatoes, spinach fresh salad and of course cookies for desert. Dinner is alwas an adventure and sometimes even includes fire!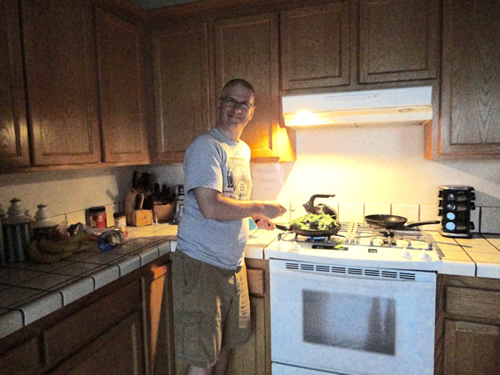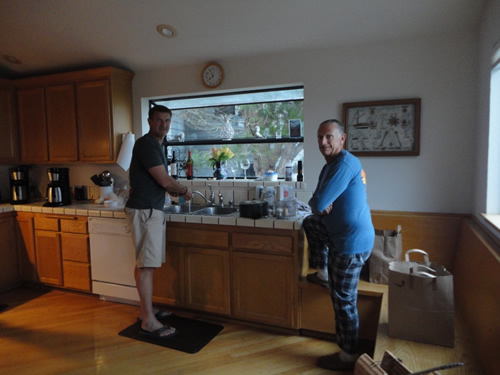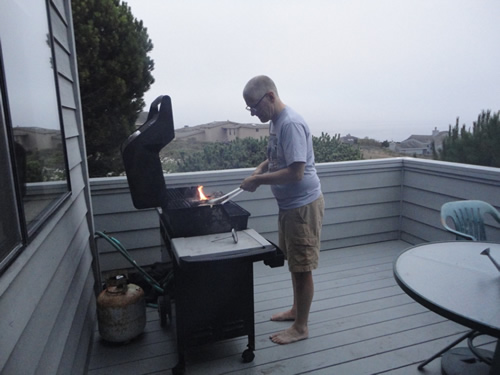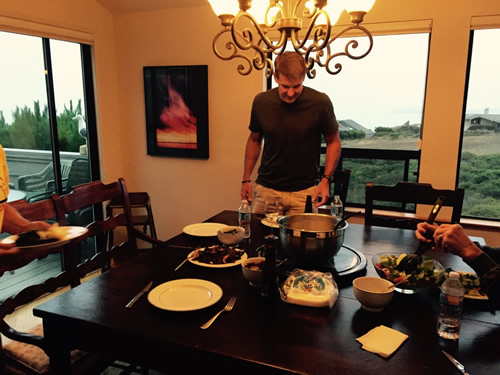 Finally, here's Bill and Paul relaxing
Finally it was time to relax after dinner where we proceeded to watch Alfred Hitchcock's "The Birds" on VHS tape yet. We watched that movie becasue it was filmed in Bodega Bay where it was filmed.