Today started off a little chilly and cloud covered as we drove up to Geyserville to ride Pine Flat which is one of Levi's recommneded climbs. As usual, Tom started our ride with one of his videos
The early part of the ride was through miles and miles of vinyards. It was very cool seeing all the finely mancured rows of grapes. When I say miles, I mean miles. We rode about 8 miles before teh climb today and every miles was in a vinyard.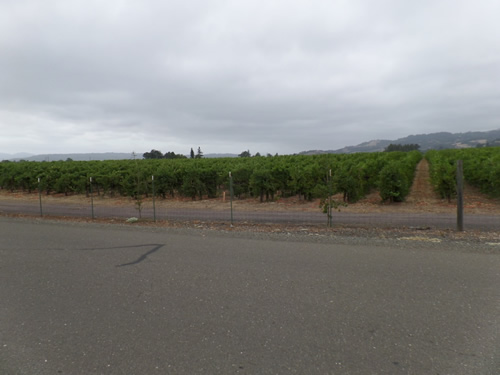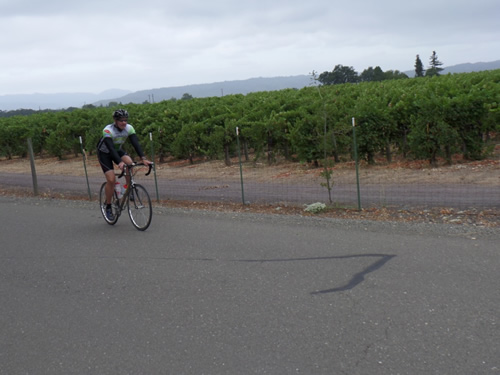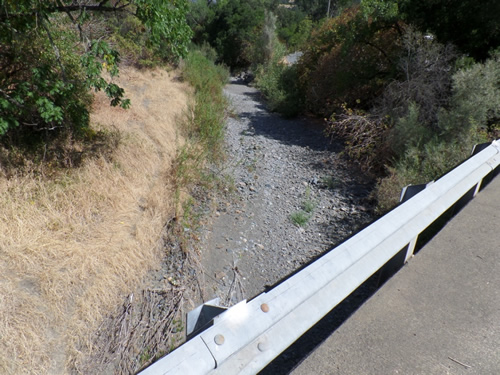 We had to cross a dry creek bed at the start of the ride ... no we didn't have to litterally cross it, but there bridge went over it!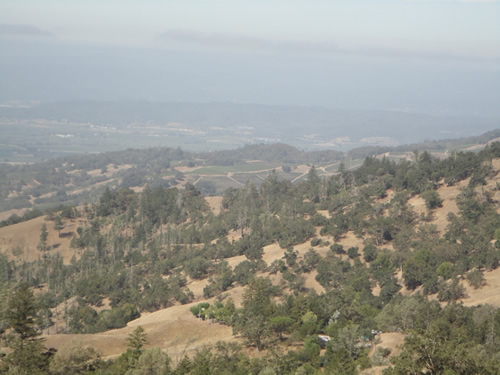 The views along the climb were spectacular. It's hard to tell through the haze but there were a ton of vinyards all up the mountain. There were also a few ranches up at elevtion which was pretty neat. We saw several deer and Tom thinks he saw some elk. It was pretty amazing how they ran down teh steep cliffs.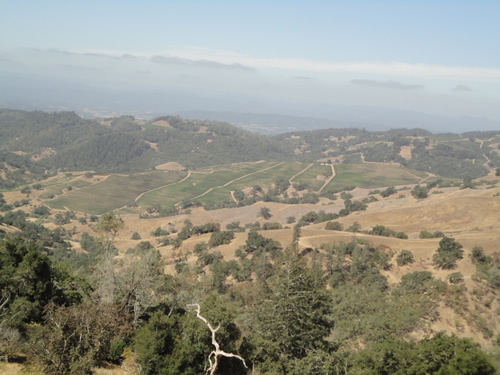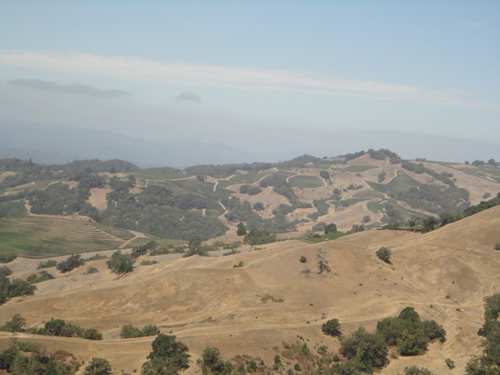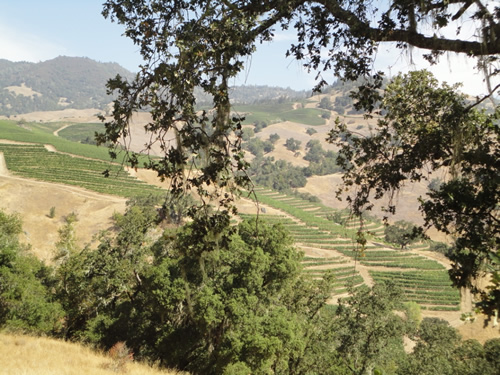 This is a great example of how the grape vines are terraced along the hills
Up near the top, there was a section of relatively flat terrain that gives the climb it's name .. Pine Flat. Above that it's scary steep and while Tom made it furthest, none of use made it to the top. Here are some pictures of Pine Flat. There was clearly a fire up there not that long ago as there were many burned trees and some new pine growth.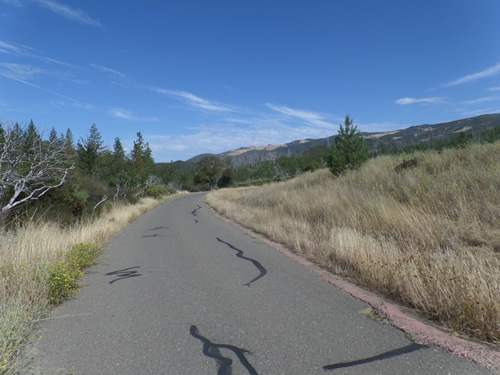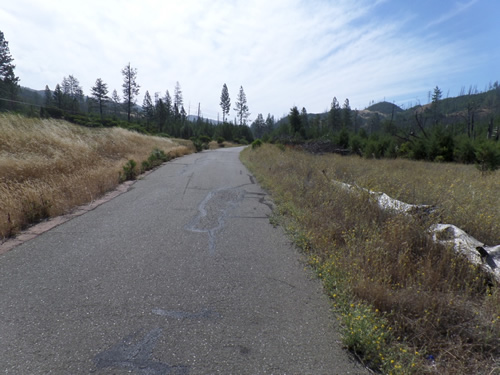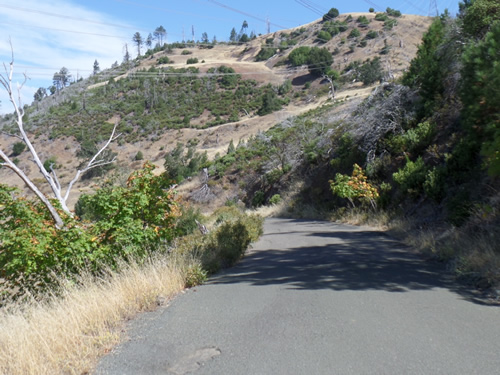 Here are a couple grat shots of Paul and Bill desending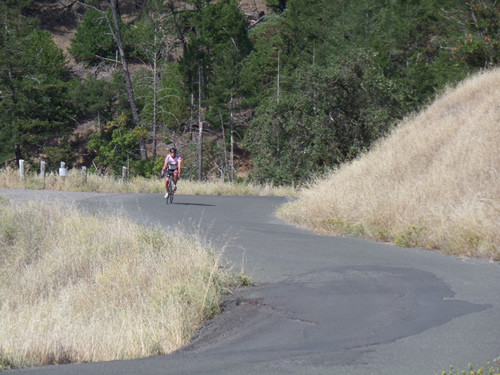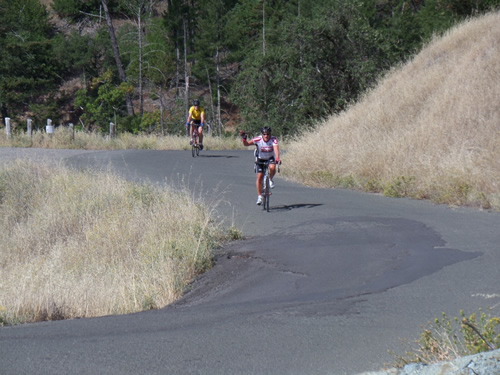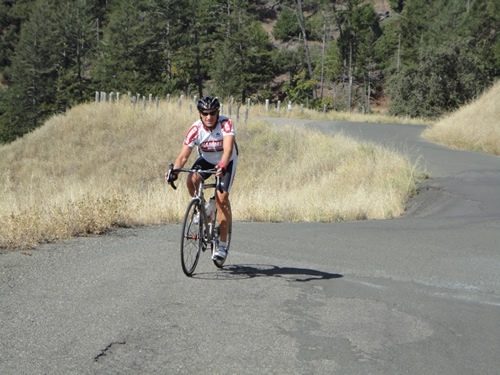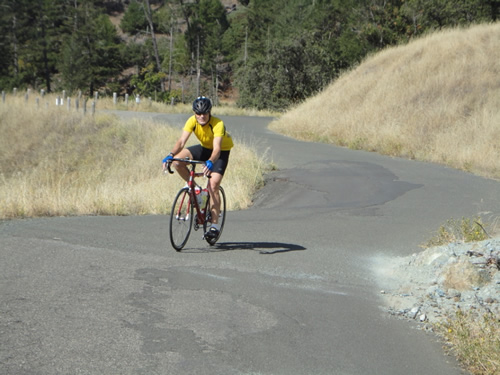 And then a couple more of us hanging aroundin the mountain.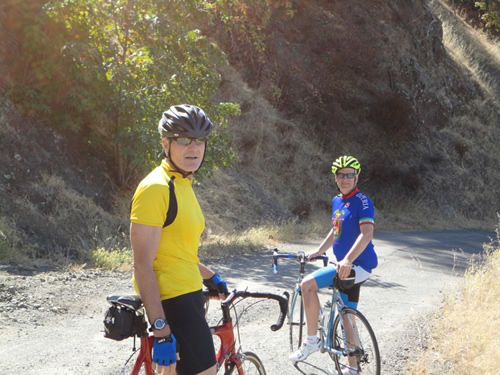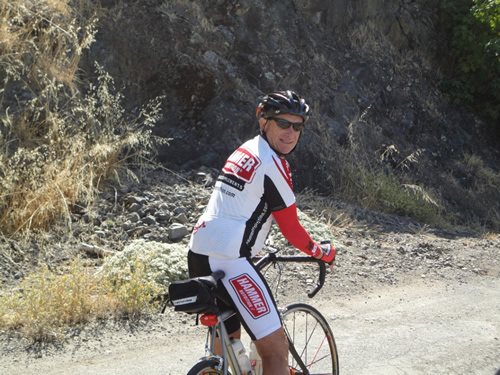 And here are Tom and I just below Pine Flat adiring the great view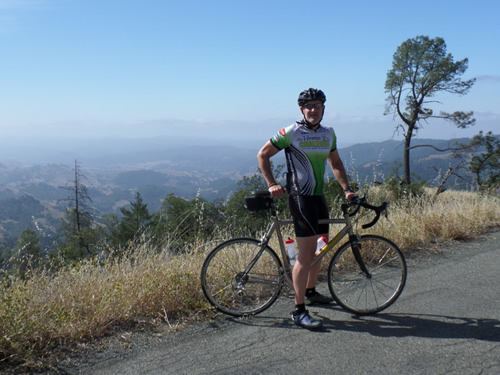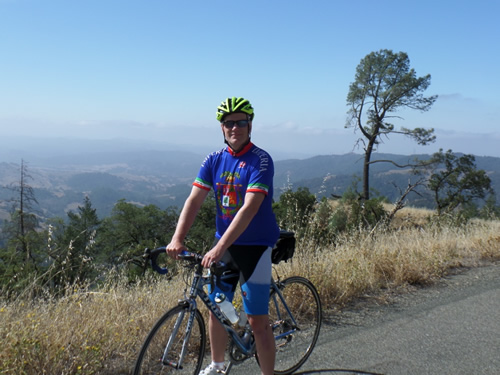 Finally the map and elevation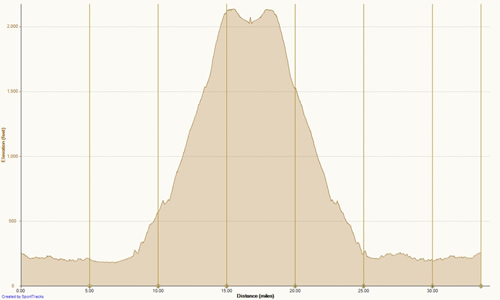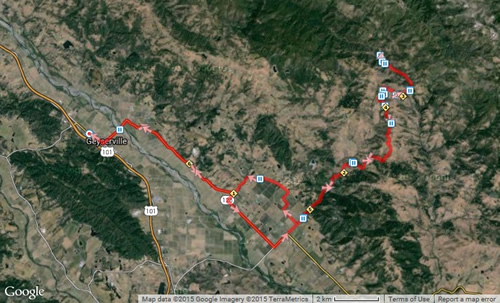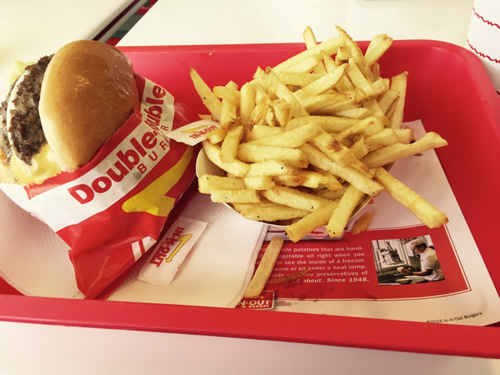 For lunch we stopped an In-N-Out Burger and we all had our first experience there. The food was great and it was amazing how bust they were and the number of people they pushed though. OK, it truly lived up to expectations.