Today was an epic ride, pretty tough and relentless. We rode a large portion of Levi's Grand Fondo Loop today, riding up and over King Ridge.
We parked at Goat Rock Beach which had some awesome views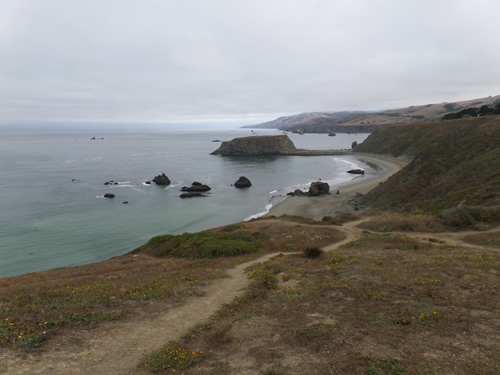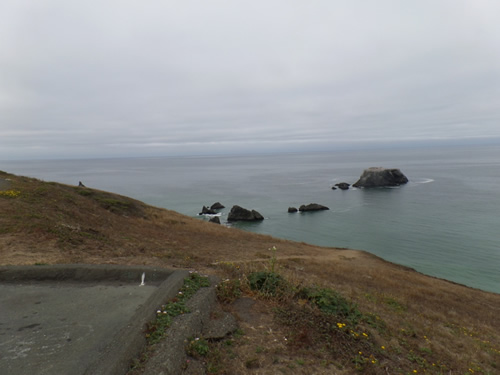 Here's some fun pics of us getting ready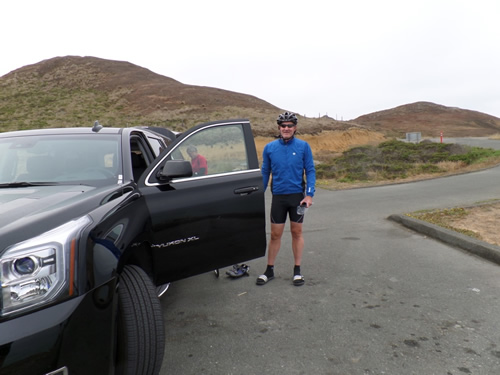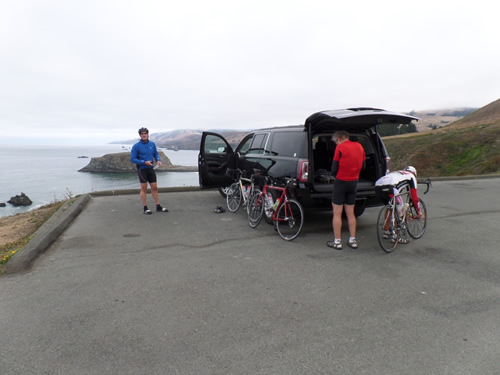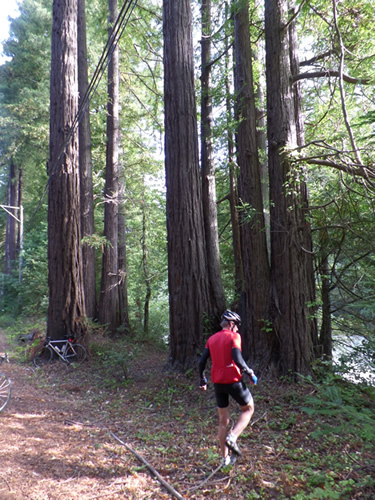 After a leisurely start we finally arrived at King Ridge Road so we stopped to take our bearings.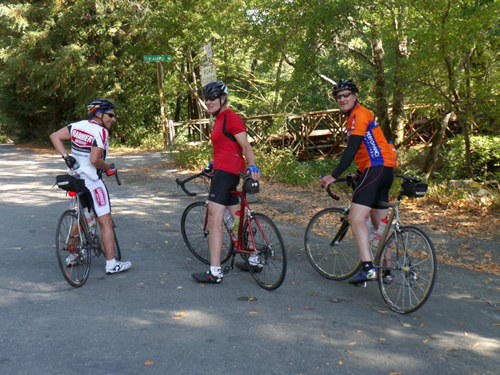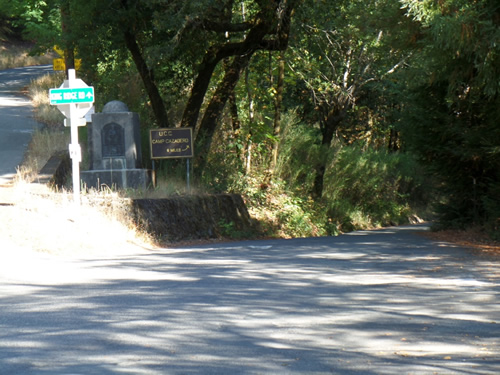 The initial part of the climb was on a nice forrested road that got narrower and steeper as we climbed. As it turns out the road went up and down all dam day .. with more ups than downs!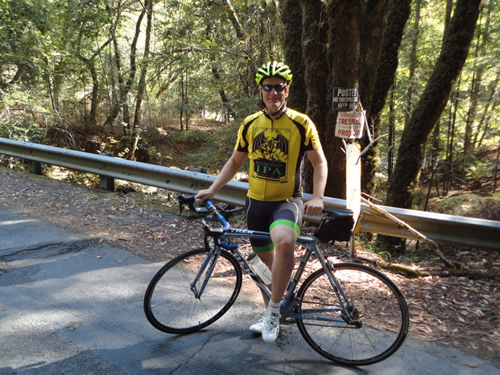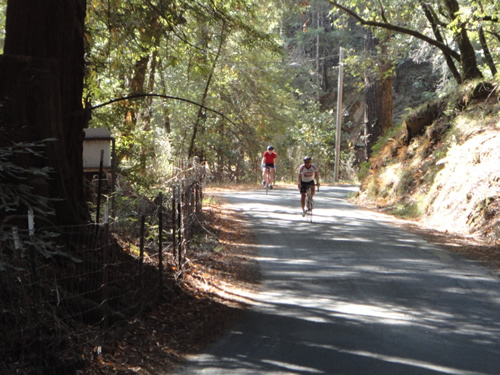 The first steep section was tough ... when we finally got to the top it was really nice.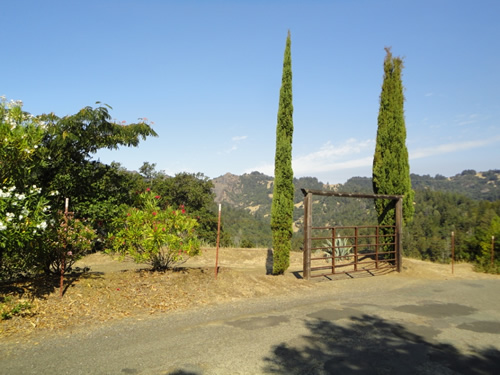 But after a descent .. it continued to go up and up and up into some beautiful territory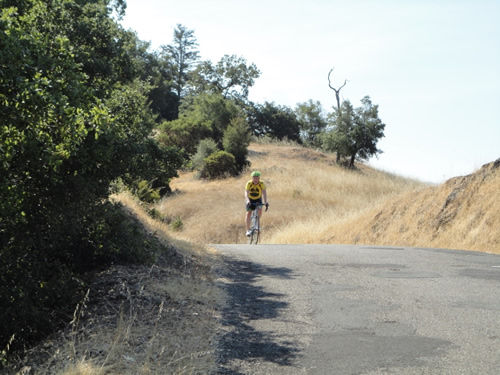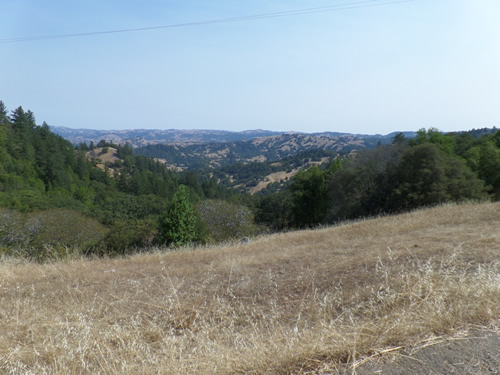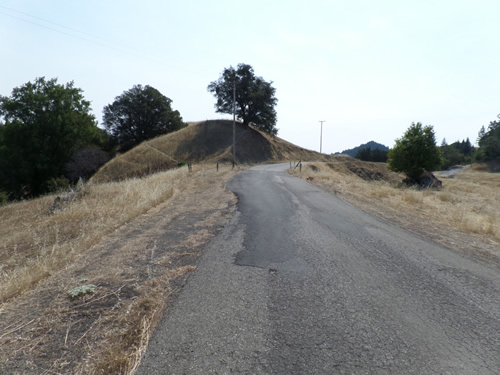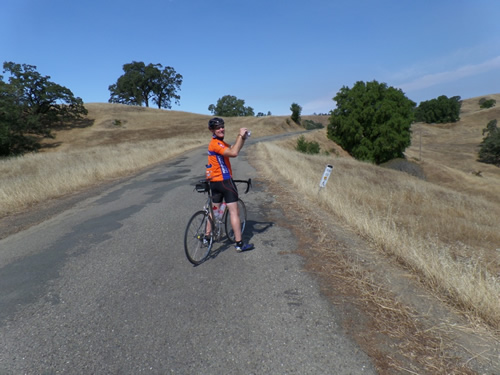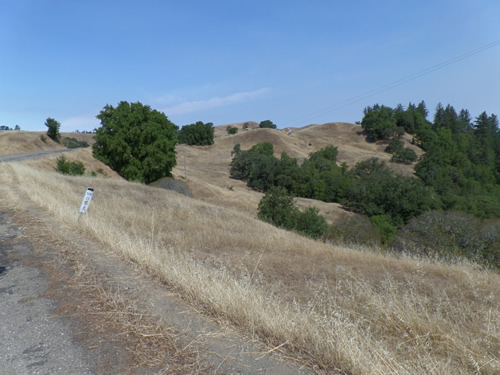 Pretty funny because up at the top the area was all open to free range cattle farming. This cow cracked us up. Tom got a nice video of him When I went by, he was just looking at me like WTH dude?
We spent a large portion of the ride in redwood forrests. Tom saw one tree that he estimated at 25 feet across that was cut down in someone's front yard
After a lot of false flats and fake descents we finally got to a real descent about 15 miles from the finish. The descent was a crash descent at 18% with spectacular views of the California coast.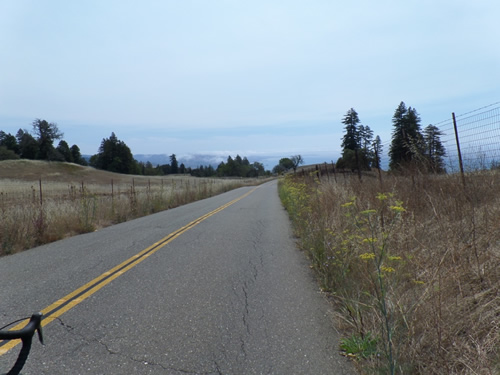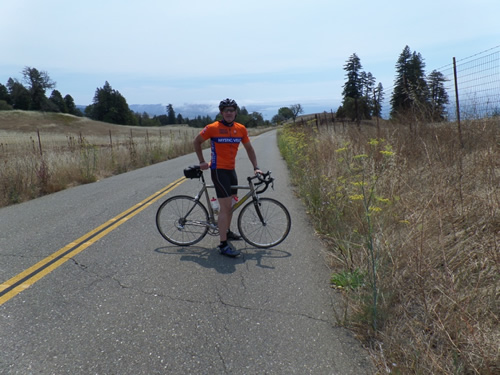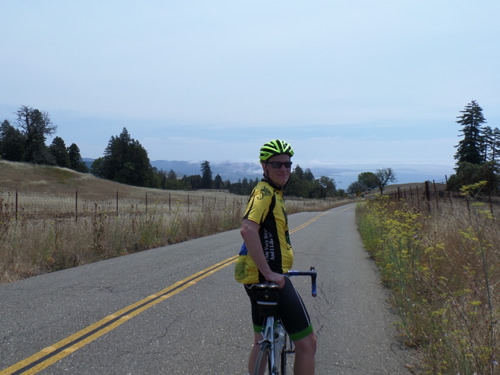 At the parking spot, we all posed for some fun pictures.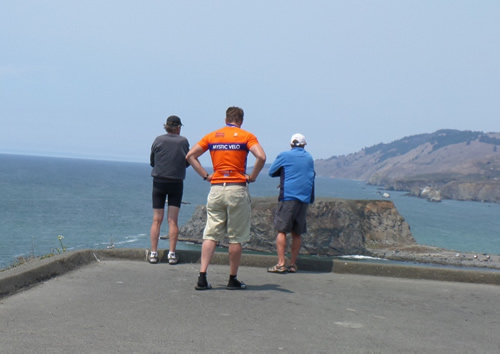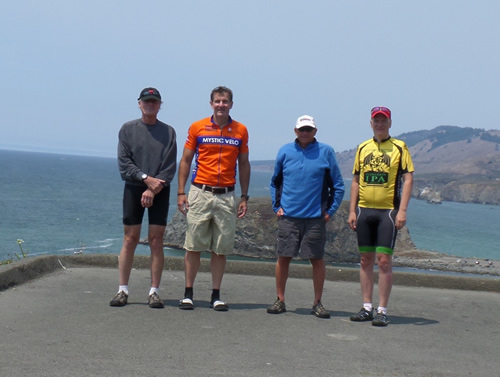 And the map and elevation pics from the ride