August 19, 2013 – Colorado Springs
Ride Pikes Peak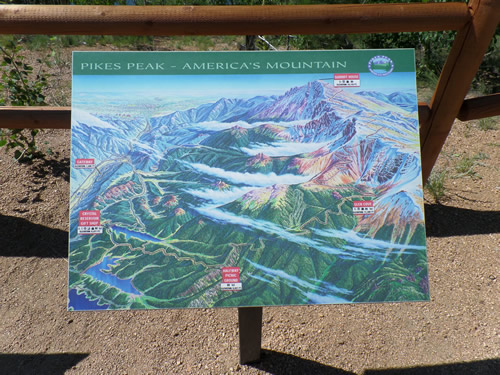 We had an early day today, long drive to climb another 14,000 foot mountain, Pike Peak.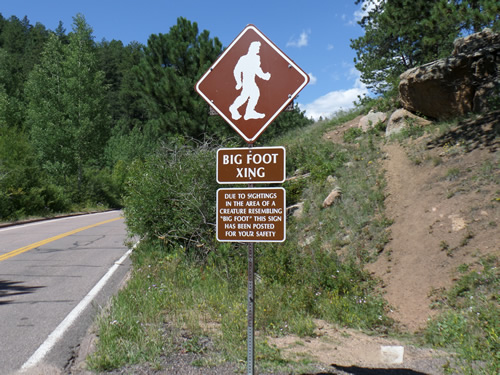 After driving thorough the toll booth, we found this sign ... just had to get a picture. Big foot is aparently a popular dude in this neck of the woods. See below ...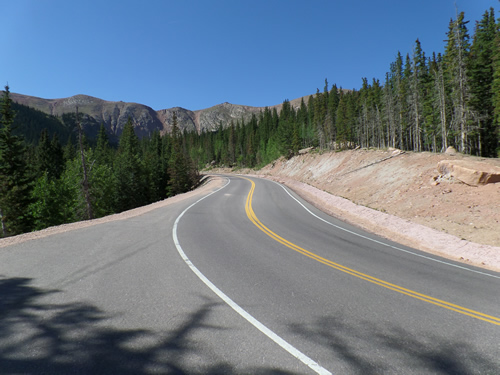 The road up to Pikes Peak was pretty nice. They obviously spend their tolls in maintaining their road. Perhaps we need to have Rhode Island take a few lessons!
We met this neat woman in the parking lot who evidently rides this climb 4 days a week, 3 time to the tree line and once to the summit. She has quite the athletic history, including being the woman's Pike Peak marathon winner.
PS, These are some of the switch backs on the lower part of the climb.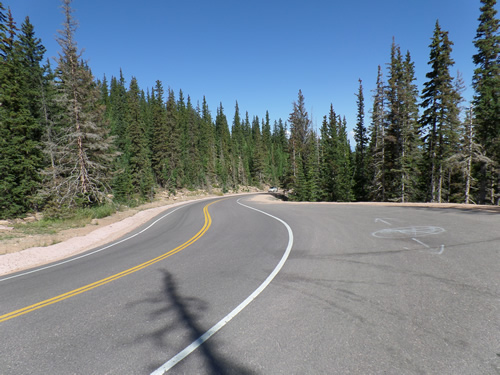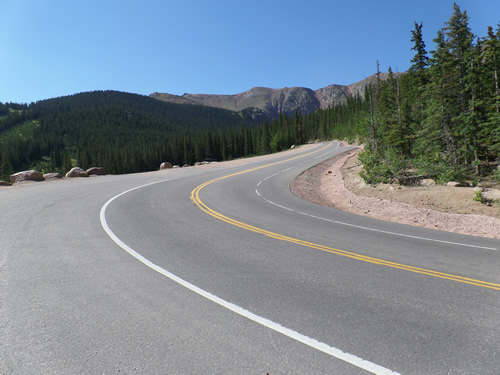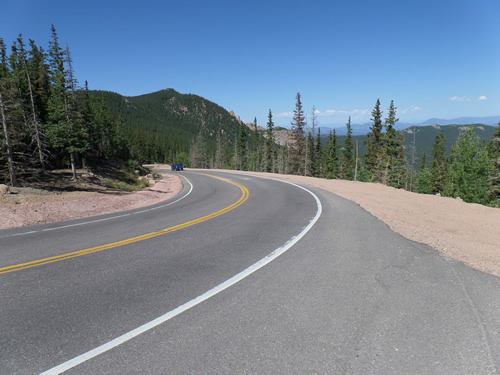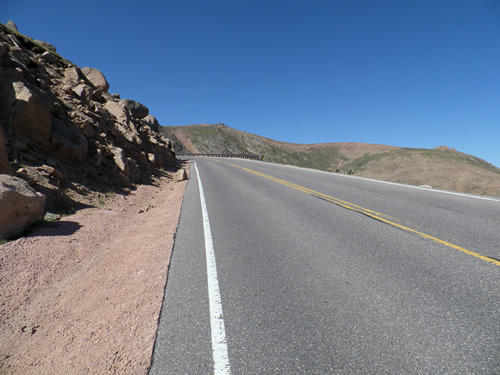 As you moved above the tree line, the road became more and more exposed. This is the area where Paul and I called it quits today. The views were spectacular looking out into the plains and other parts of the rocky mountains.
I was a bit unnerved by the exposed cliffs in this part and I think that partially lead to my decision to turn back.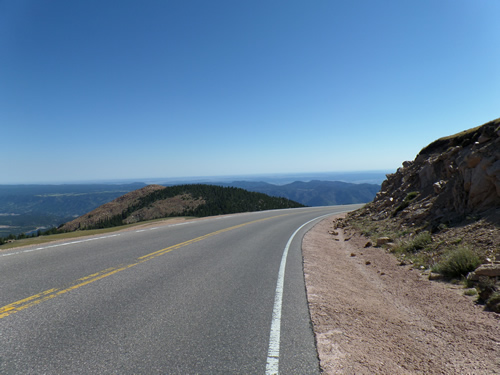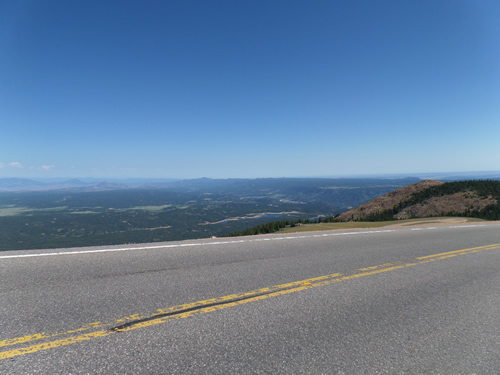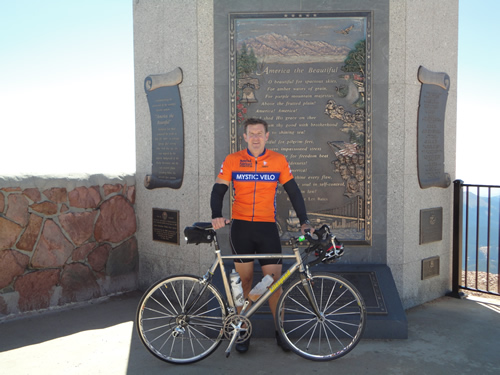 So Tom remains the climbing champion in our group, he was the only one one who made it to the summit of this beastly climb.
As you can see, the views were spectacular.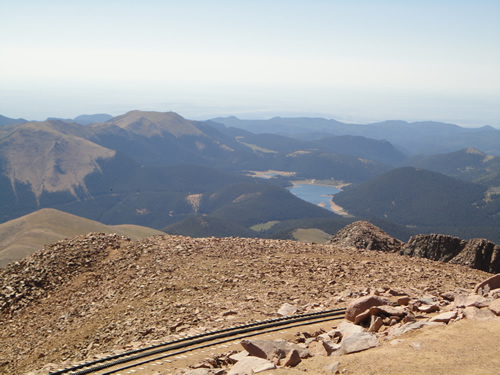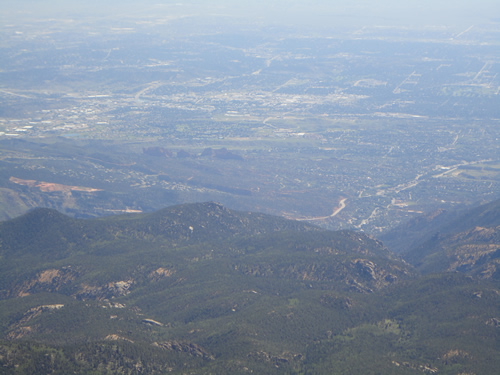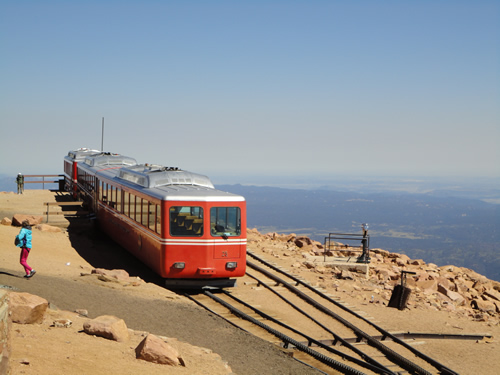 The lazy folks can take a cog railway to the summit from Manitou Springs. This railways is much more modern looking than the one up Mt Washington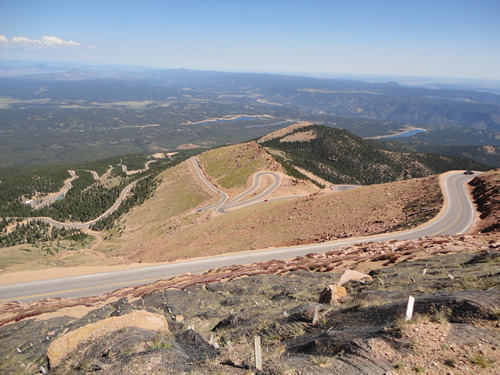 And because I am infatuated with switchbacks and because these are spectacular, here are more pictures Tom took from the summit.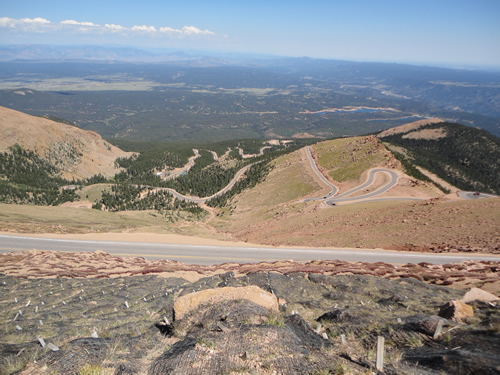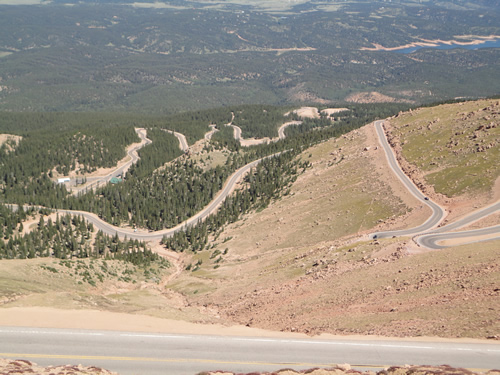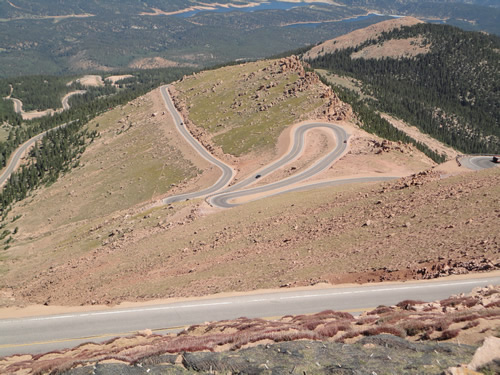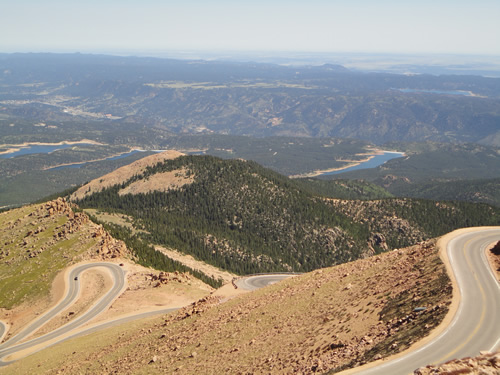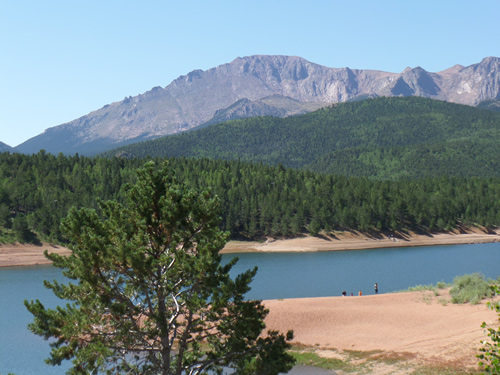 Here's what Pikes Peak looks like form the visitor's center.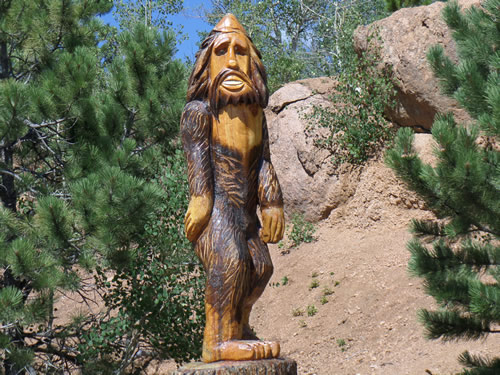 Remember the Big Foot reference? Well at the Visitor's Center, there was statue dedicated to Big Foot. We did not see him, but that would have been interesting!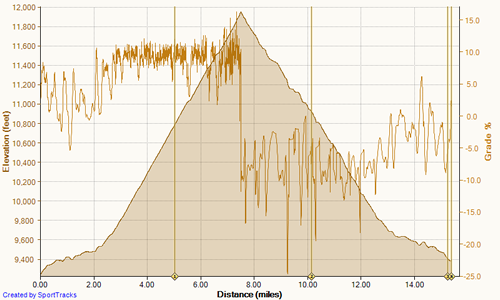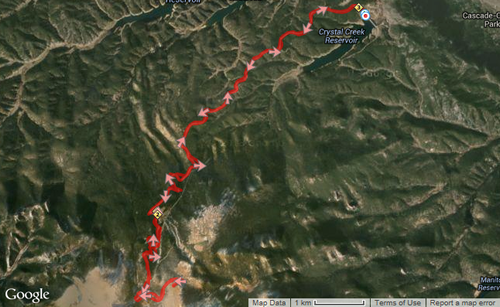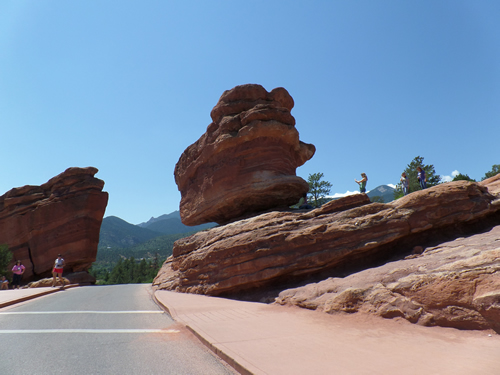 Finally before we found lunch and made the 2+ hour drive back to Frisco, we made a side trip to the Garden of the Gods in Colorado Springs. It was pretty neat but I think to fully appreciate the beauty, you would have needed to park and walk their trail system. It was still a neat place to visit
While traveling to the Garden of the Gds, we were able to see some of the flood damage in Manitou Springs. Water is an amazing power and it had clearly swept though a canyon and washed out a few off ramps and portions of the town