August 20, 2013 – Frisco, CO
Ride Dillon Reservoir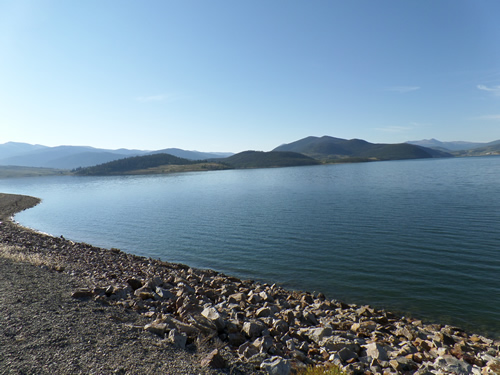 Well, today we finally took an easy day, deciding to just ride the loop around Dillon Reservoir and then up to Copper Mountain again. The early morning ride around the reservoir was a little cool, but very picturesque.
It was also pretty flat except for a neat little climb up the bike path over Swan Mountain.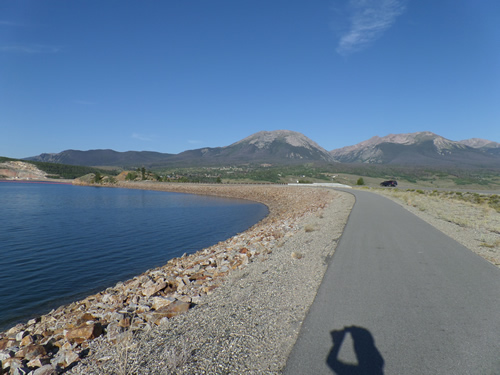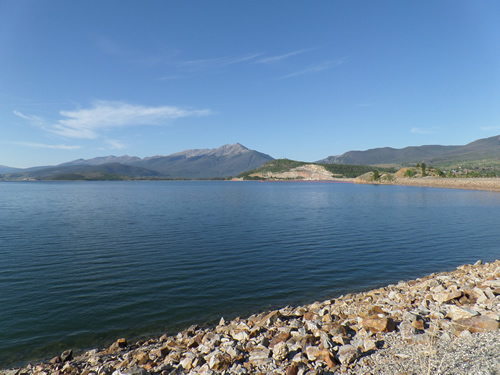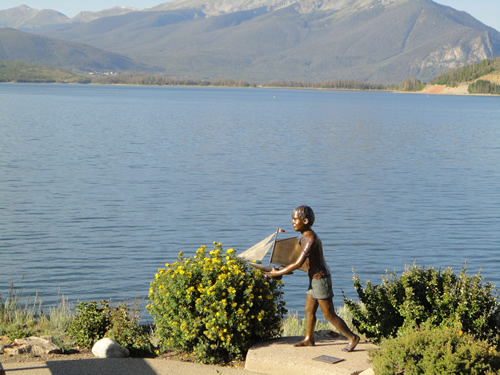 Tom took this picture of this cool little statue over on the Dillon side of the ride.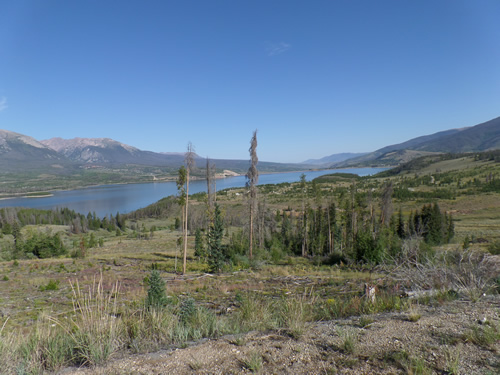 The ride over Swan Mountain wasn't very hard but it sure did provide some neat views of the reservoir. It was also nice to climb on the bike path without cars.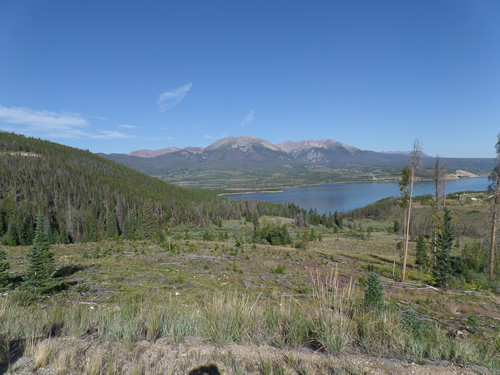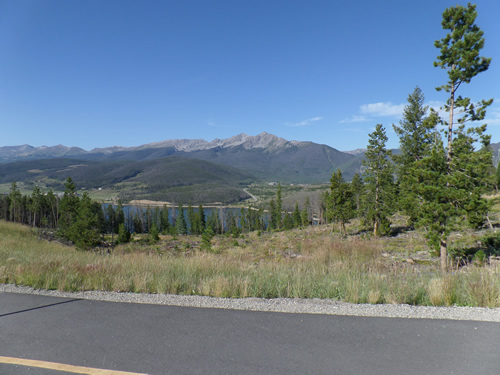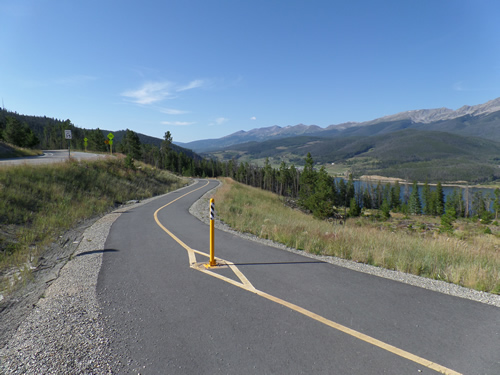 From the lookout on Swan Mountain you could look down on where were were heading. The bike path ended just around the corner and we had to descend on the main road until we could rejoin the Breckenridge-Frisco path. It was a fun descent, last big one of the trip!
It was great to complete another trip with no crashes, flats or other real incidents while riding! And we didn'y kill Bill, so that is another good thing.
After finishing, we boxed up teh bikes and sent them off via FEDEX.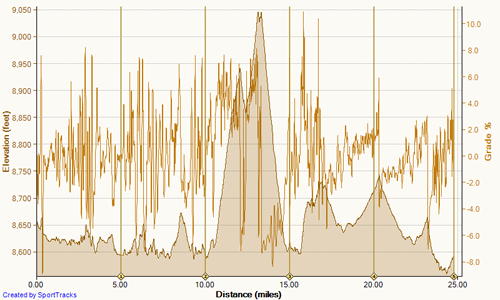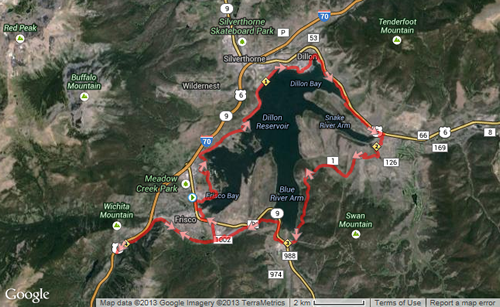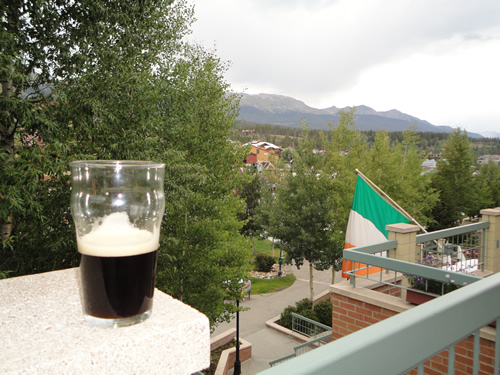 After shipping the bikes, we headed to Breckenridge for lunch and to watch the finish of the US Prochallenge bike race. While waiting, Tom and I found an Irish Pub to have a beer.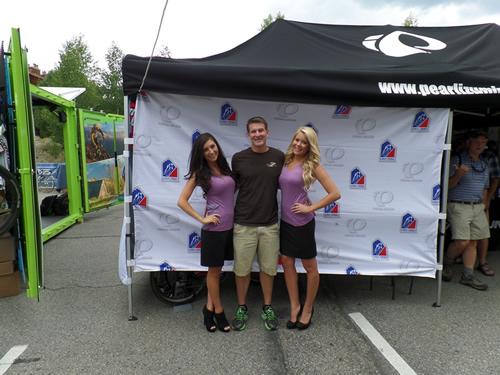 While waiting, we also walked around the exhibition and happened to find the podium girls posing for pictures ...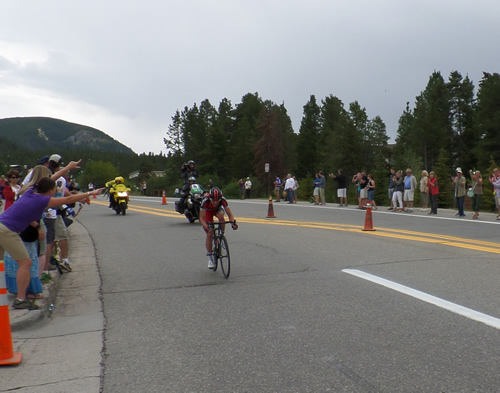 The we scoped out a good place to watch the race finish, just outside the 500 m marker. They were flying at this point since it was a downhill finish.
Here is Mathias Frank, the stage winner from BMC heading on to victory.
Below to the left is TeeJay VanGarderen and Peter Sagan.
Directly below is Tommy Danielson.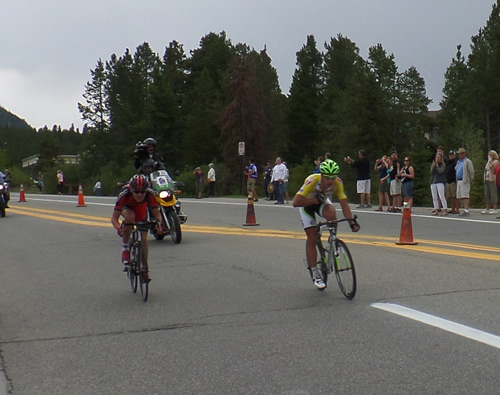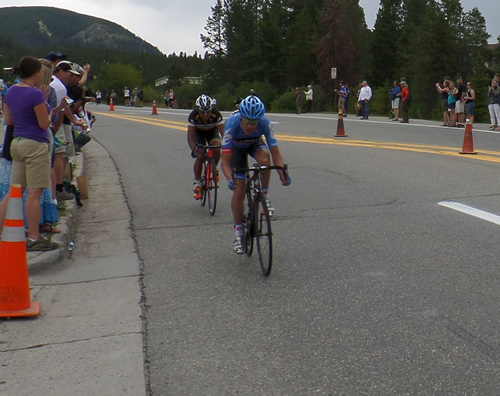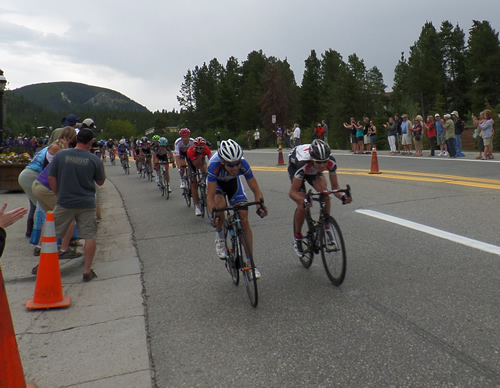 Then a large chunk of the peloton came charging by. Surprisingly, the climb up Hoosier Pass really split of the field. There were large groups coming in for another 15 or 20 minutes.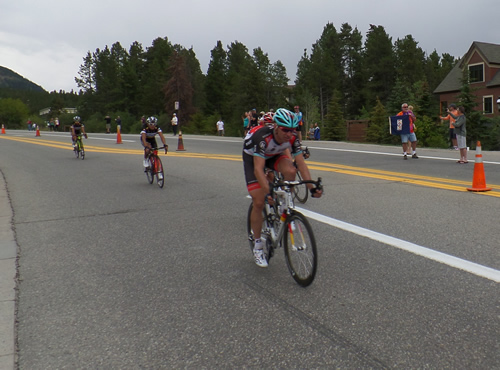 Of course, what is a bike race without The Beast of a Man, Jens Voigt. He must have cracked a bit on the climb as he was towards the middle of the pack.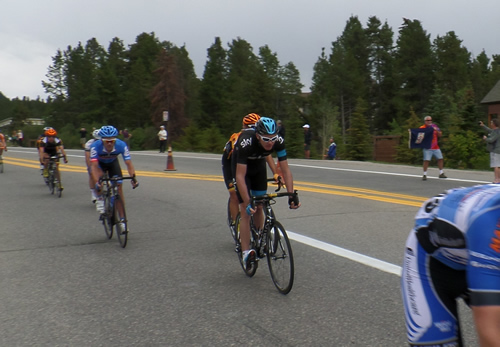 We took tons of pics and vids, but some of the other notables I could easily pick out are Chris Froome, Tour de France Champion from Team Sky, Michael Rogers, from Team Saxo Bank and Ben King from Radio Shack.
We saw poor Ben later coming off the Radio Shack bus and he had obviously been in a big crash as he was limping, and pretty heavily bandaged.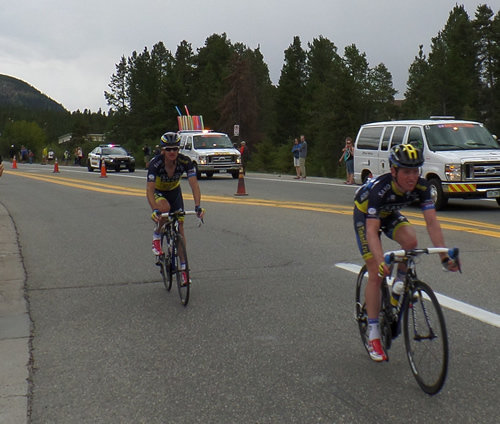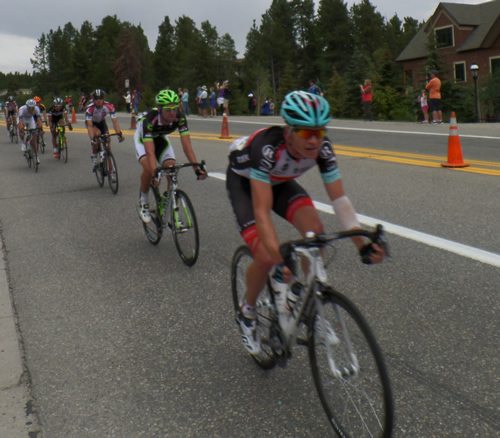 When carbon fiber fails ... someone probably had a bad day with this wheel.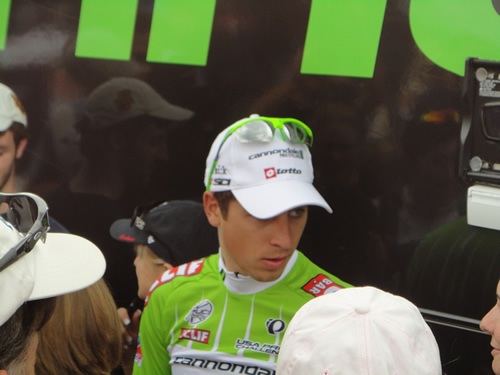 Finally we happened to catch Peter Sagan leaving the Cannondale Bus. He was mobbed by people looking for autographs and interviews.