August 15, 2013 – Buena Vista CO
Ride Cottonwood Pass
Another cold morning, but we wanted to get an early start to avoid the afternoon storms. They never came BTW.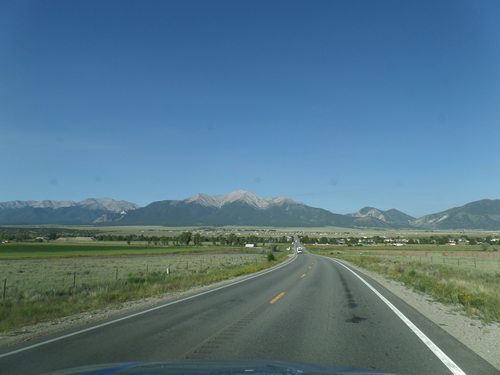 We drove through Breckenridge and up Hoosier Pass to try a different route this morning. After we went over the pass we went though Fairplay which is the town that South Park is supposed to be modeled after. Once we passed thorough there, we headed west to get to Buena Vista which is where Cottonwood Pass starts. The scenery was incredible and the flat rolling plains ringed by the high Rocky Mountains presented an interesting view. Hard to believe all this flat area is located at 9,000 feet.
We really do look like a mess when we are getting ready for these rides. I'm not sure what the heck is going on here ..
Down below we has special visitor for this ride. Il Pirata , Marco Pantani Talewski.
It was nice to have Tom back from his medical issues to do the traditional start of the ride video.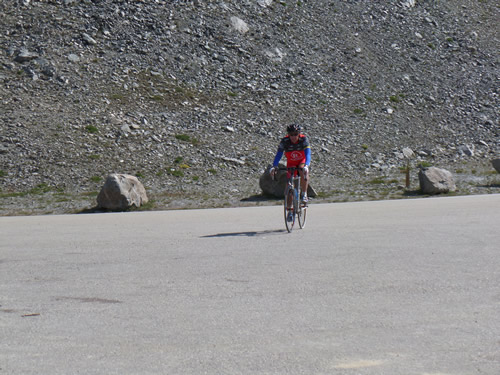 We all made it to the top, but were surprised that the climb was tougher than the time we did it in 2008. Either we are getting older and more out of shape or it was the constant headwind. I vote for the constant headwind ..... yeah right.
Below are the traditional sign pictures. Bill was still lower on the mountain, you'll see we passed him while on our way down, but rest assured, he checked his box on the summit also!
In the last picture in this sequence, you can see the other side of the pass which is dirt.This leads to Gunnison CO.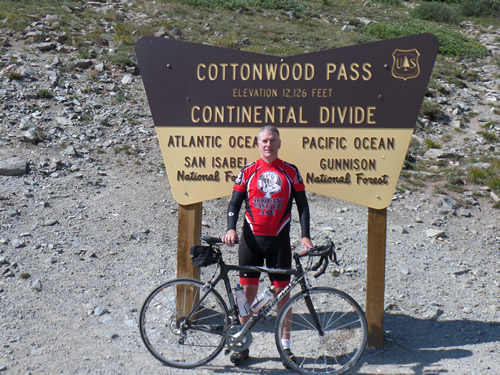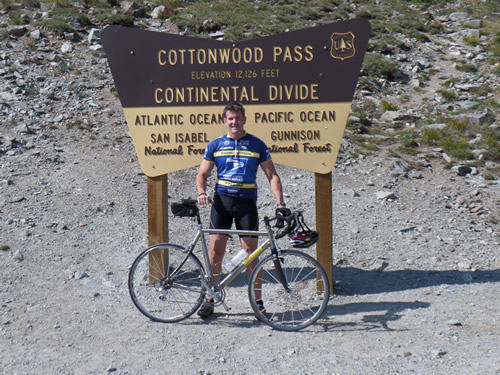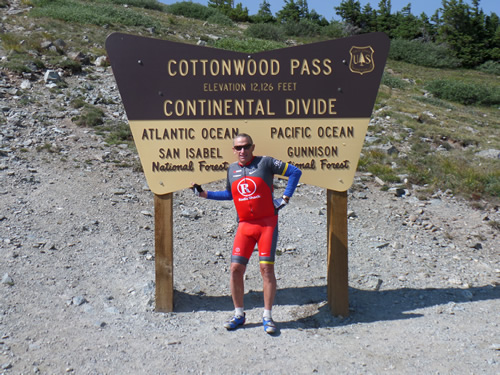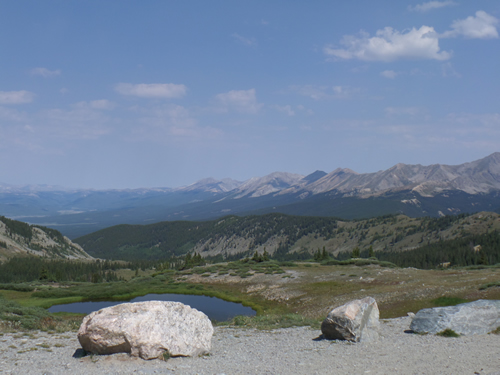 These high passes in the Rockies really have some spectacular scenery. Cottonwood Pass is on the Continental Divide so in these pictures you are looking at the split of the flow of water across the country!
You can also see some lower pics of the dirt road.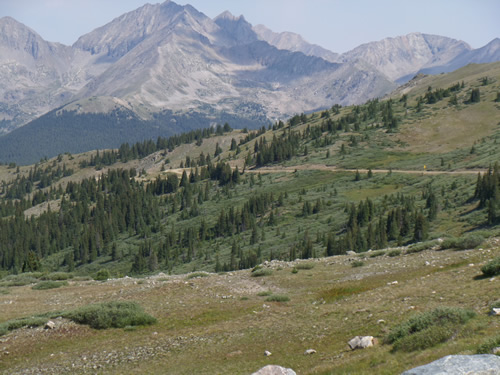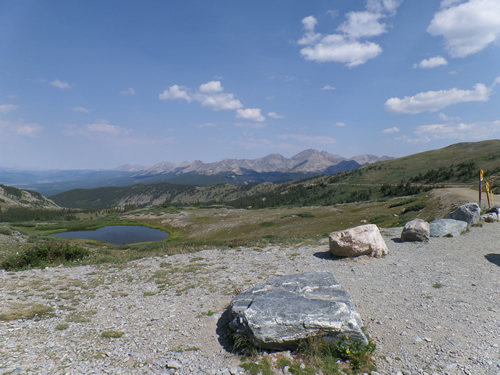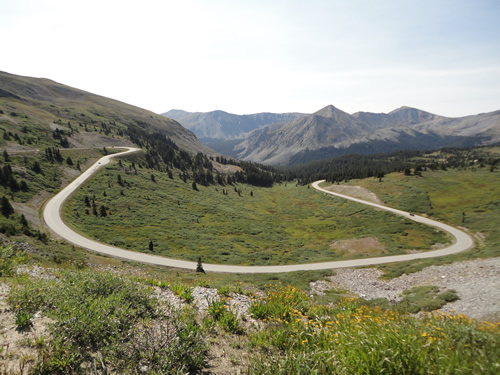 The upper section of the road to Cottonwood Pass is really pretty spectacular. The giant switchbacks are quite the spectacle.
In one of the pictures below, you can see Bill pondering the rest of his ride to the top.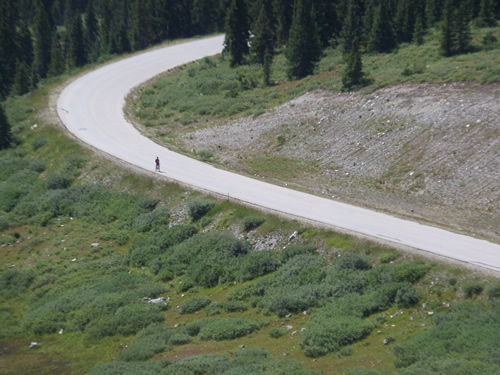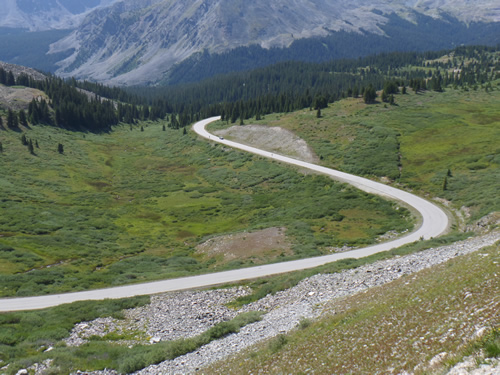 Tom and I descended to have some fun descending the pass. The best past is around the 6:40 mark. I am going about 42 miles an hour and Tom flys past at 47. The switchbacks are also pretty fun.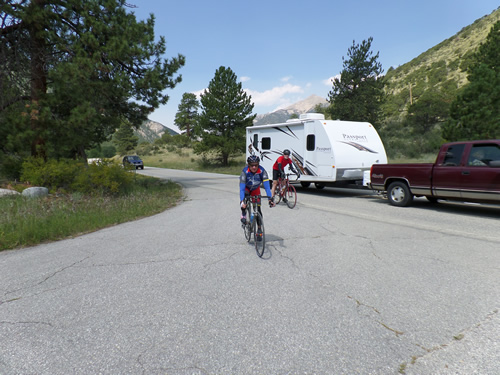 Here Paul and Bill arrive back at the car.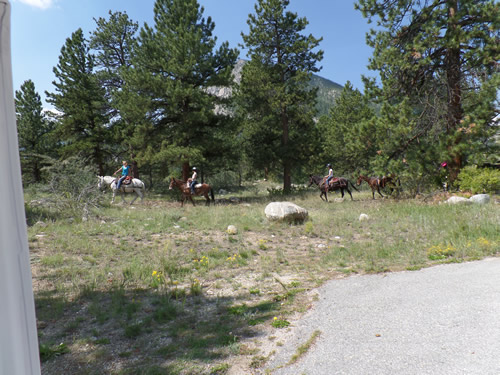 Just as were getting ready to leave, this group on horseback came down the hill on the opposite side of the road, came by us and was heading out through the woods.