August 13 - Sandy, UT
Tom's Alta Ride Sandy
Timpanogous Caves
Well Paul and I decided to take a rest day but Tom headed up to Alta this AM. He had a pretty good sense of humor in his video this morning!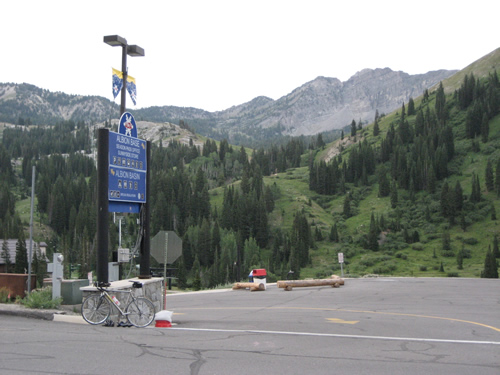 Here's a couple pictures Tom took of the ski resort up at Alta.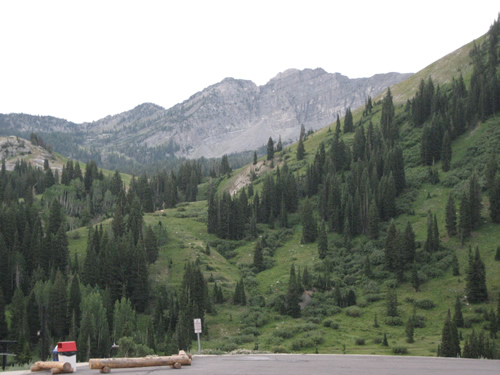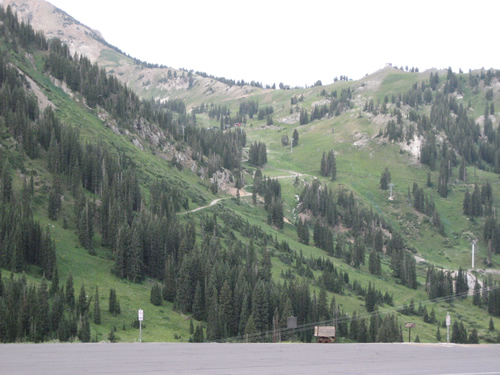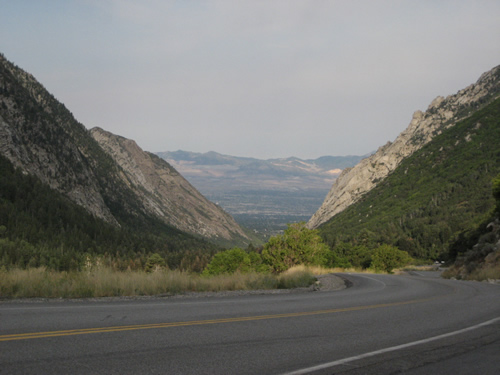 And here's a nice shot of the valley below from the descent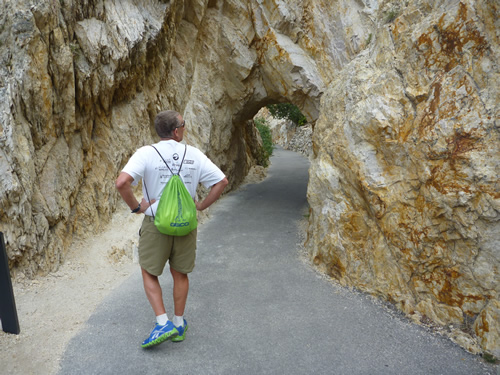 Today we decided to do some tourist things vs completely torture ourselves for a third day in a row climbing. We visited Timpanogos Cave National Monument. This was on the Alpine Loop that we ride on during Saturday's Ultimate Challenge. The cave was pretty remote when you get down to it. To get there we had to climb a 1 1/2 mile hike that went up 1,092 feet. That doesn't sound too bad until you actually have to walk up it. We are in good shape but it was pretty tough. I am sure there are many people who can't make it. You can see the trail in the pictures below. You can also see the great voews we got from the climb including the valley road where we rode our bikes on earlier in the week.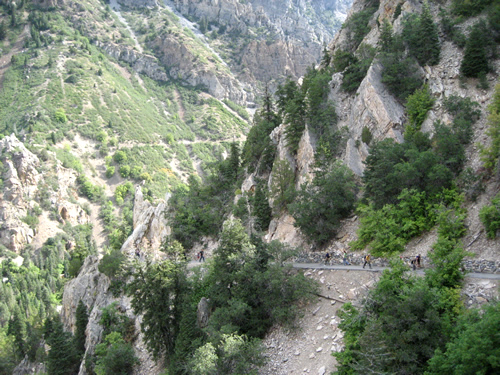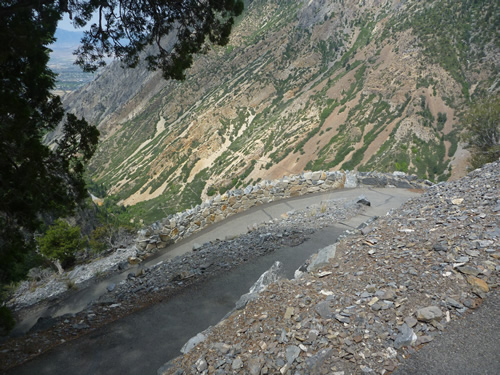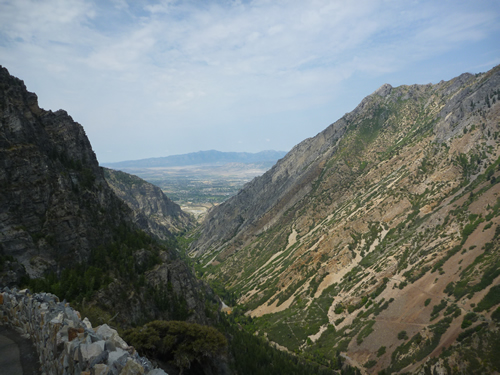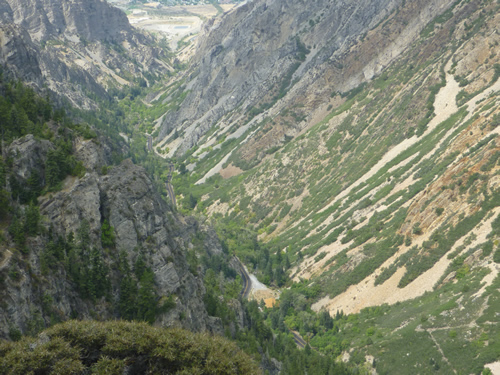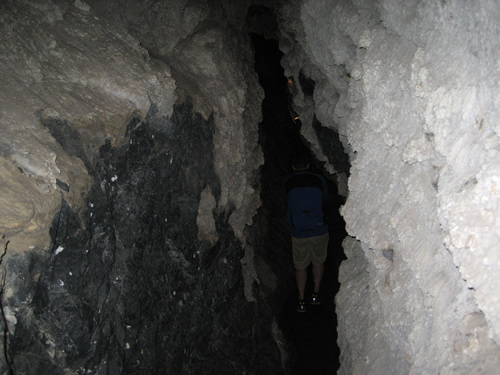 Once we were in the caves, it was pretty neat. On the left you can see Tom squeezing through one of the passages. There were other passages where you had to bend way down to squeeze through the openings. It wasn't a place for someone with claustrophobia.
The growths and rock formations were unlike anything I had ever seen in person. There are quite a few pictures here, some with flash and some with the low lighting that was run through the cave.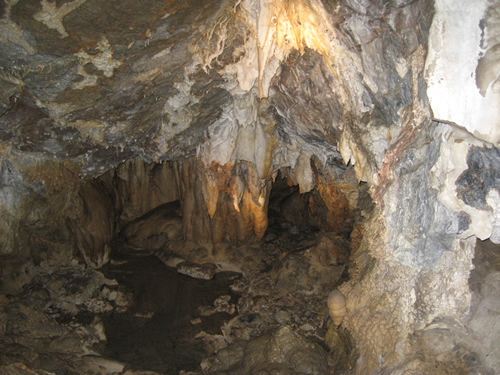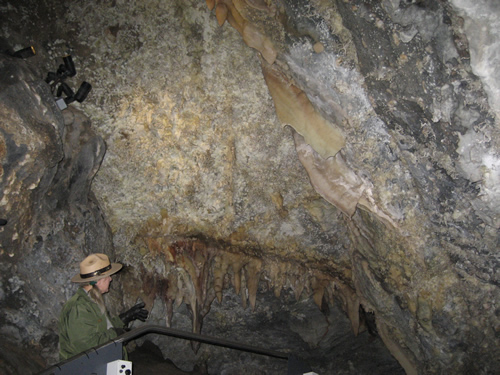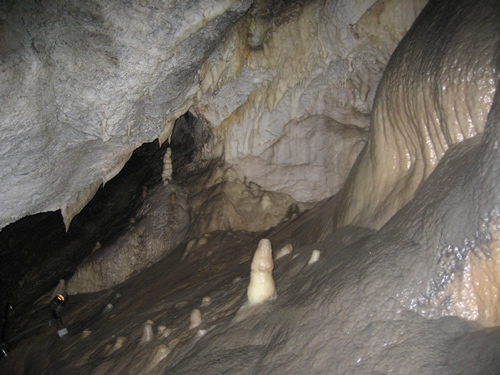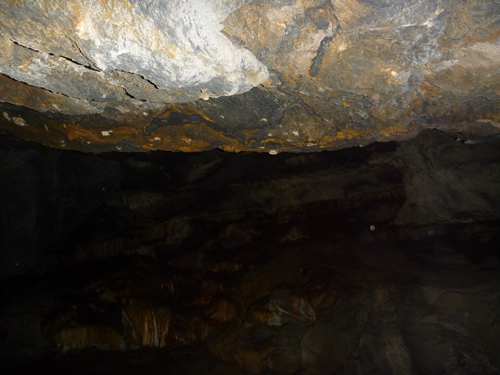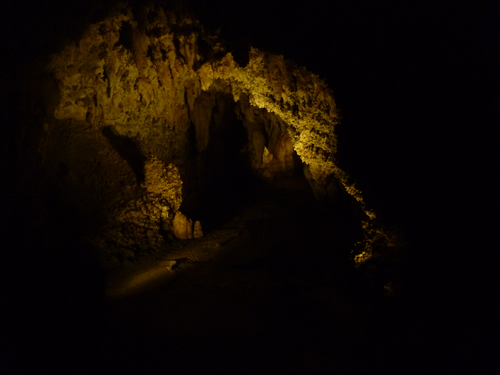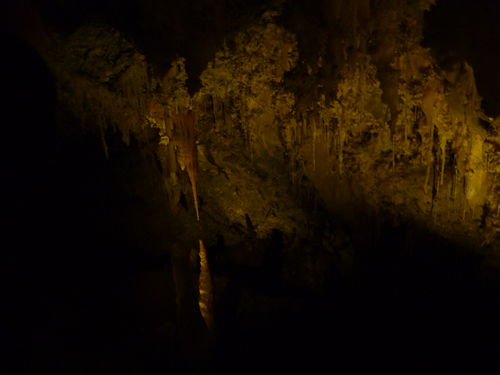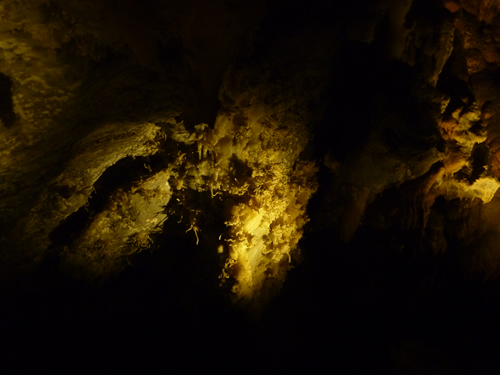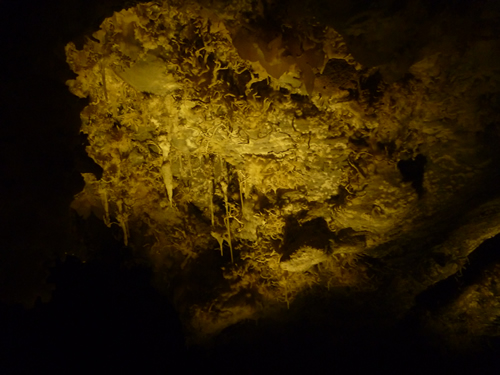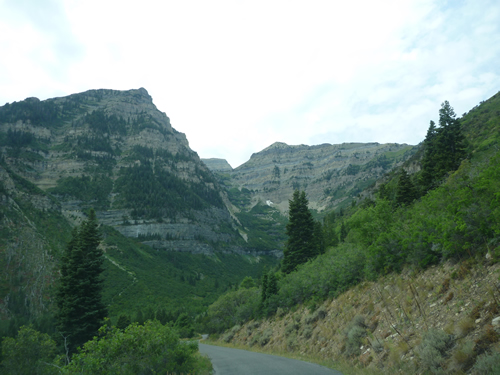 Finally we took a drive back over the Alpine Loop and enjoyed the views that we didnt get to enjoy while riding on Saturday. Here is a shot that is typical of the area.
We stopped at Sundance and had a great lunch there before heading back to the condo.