So we delayed our ride today to chase getting the elusive Heady Topper. If you want to learn about this beer check out this link or check out the brewery link for the Alchemist. .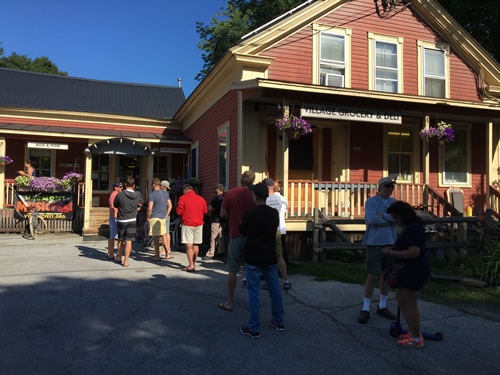 So when we got into town we discovered tha there was a line waiting for teh beer drop off which was scheduled at 9:00. Since that wasn't to long, we decided to delay our cycling adventure and stand in linehoping we'd be able to be one of the lucky few to get a full case. Turns out we were just ine position shy for that but we were aboe to get quite a bit to make the wait worthy. Afterwards we ran to another grocery store and got 2 more 4 packs each.
I also got 2 cases of Sip of Sunshine which Tom can get in CT but I can not in RI.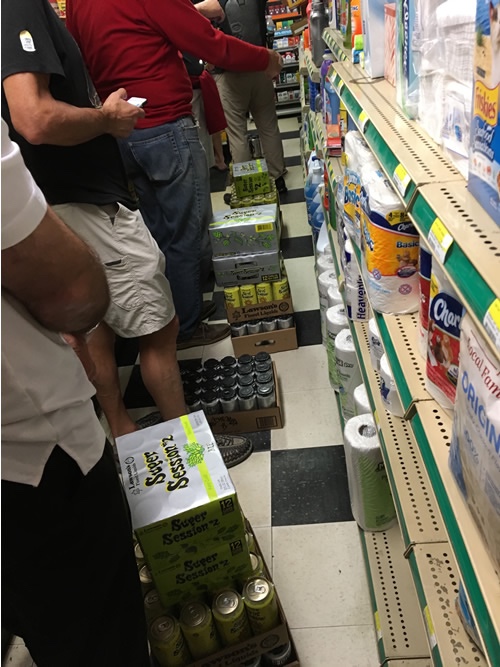 Once that was completed we set off on our ride for the day. Biggest problem from my part is we were now behind schedule and woudl be riding through lunch on some of the hardest climbs we've ever done .. one of many timing and nutrition mistakes I made today! Tom made a great vid for our ride toay as we went though this cool covered bridge.
Here's everyone standing in line with their cases of beer! Interesting event and clearly things have gotten more difficult to get this beer since we were here 2 years ago.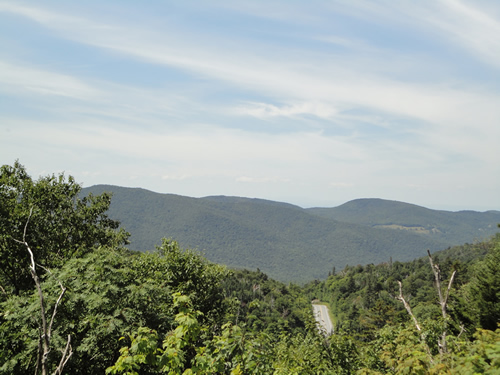 Sorry to say but there are not any pictures or much good to say about the inital climb up Lincoln Gap today .. other than Tom made it to the top this time and I didn't come close, walking the last half mile. For those that may not know teh last mile + of Lincoln Gap is around 20% average gradient which is not fit for humans to climb. I coem to that decidion after to times up this beast over 3 year. I have no interest in seeing that climb ever again on a bicycle!
We continued on to Appalachian Gap and while it wasn't nearly as bad, I struggled the entire way and eventually gave in to teh climb in the last 400 m which average over 18%. Tom took soem nice pictures from teh top looking down the road and then around the Gap while he was waiting for me to suffer. Oh, BTW, it was HOT, very hot and nasty riding today. I kind of wish I had seen teh Shut Up and Ride sign before the day started .. might have saved me some frustration. .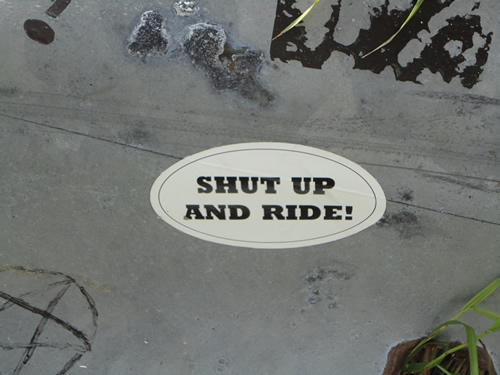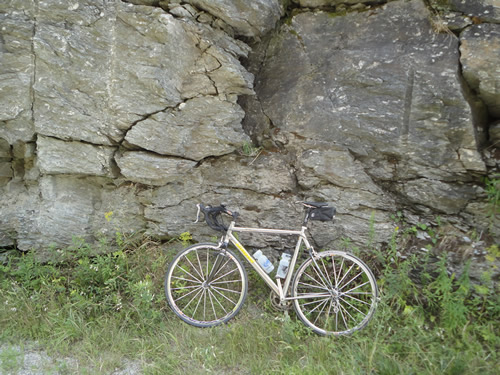 Some more shots from Appalachian Gap that show some of the gradients.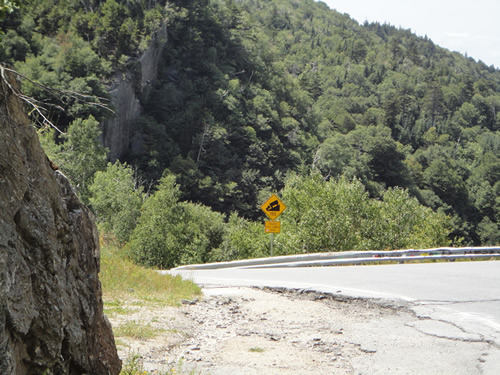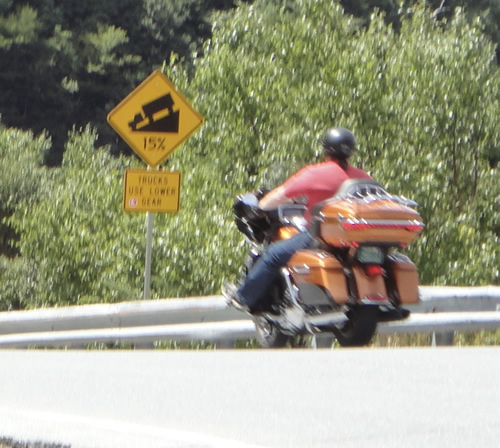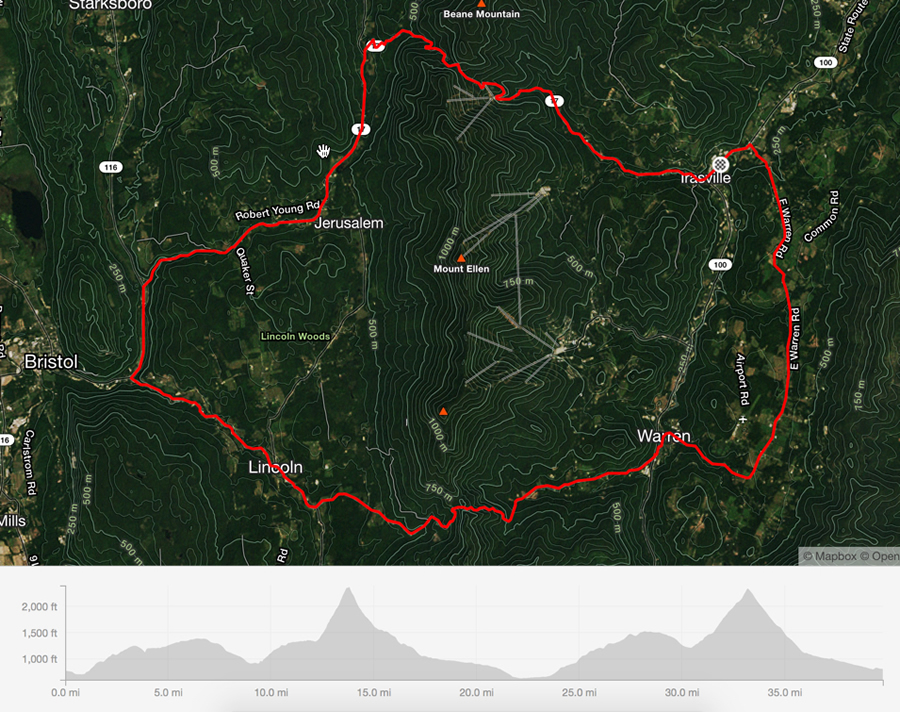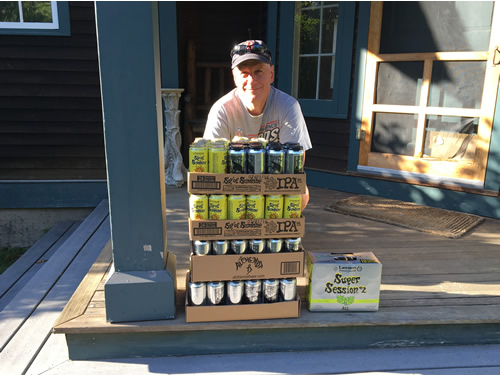 So on a happier note, after all that suffering and a good late lunch, we did make it back to the farmhouse and Tom took this shot showing off our collection of beer from the morning. No we are not drinking this all here, although as you can see below, we did sample a little bit of the merchandise!