Well another day of threatening weather today in VT. It was pretty chilly, about 51 degrees, a slight breeze and overcast with fog in the mountain tops. Since we had driven over Roxbury Gap and saw that it was a lot of loose earth, we decided to keep it short and local today. Also, with the big rides tomorrow, we didn't want to get to crazy mileage wise.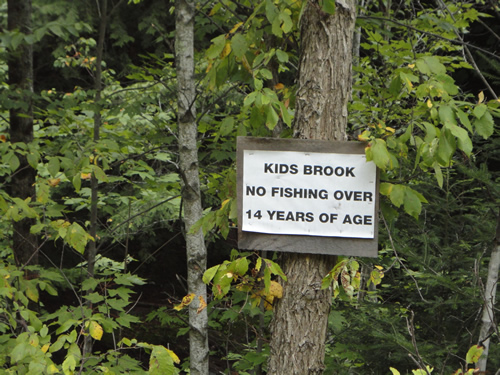 On the ascent towards Roxbury Gap we noticed these signs along the stream we were following. Kind of nice that they are trying to keep something for kids to fish in.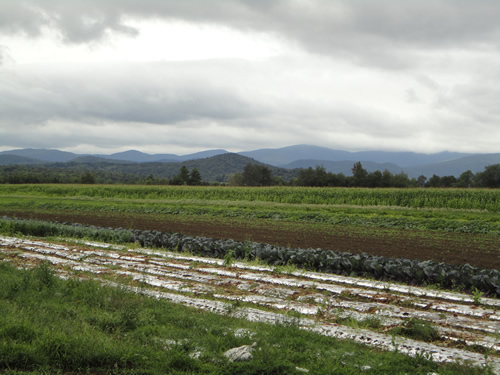 You can see the weather we were riding in. This is a view across towards the steeper mountains and shows some of the local gardens.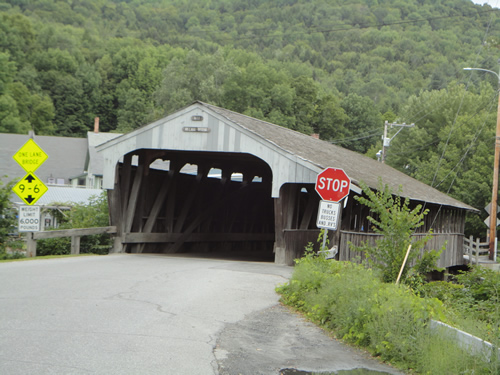 And we finally went though a covered bridge today This one was at the end of our descent on E Warren Road into Waitsfield.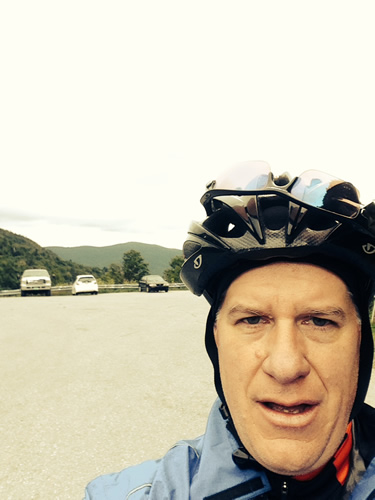 After heading back towards the condo, we headed back up RT 17 toward Appalachian Gap. It was much easier than the other side that we did earlier in the week, but it was still challenging toward the summit. It was make worse by the cold winds that were up there. I took this awful selfie up there before we dashed for the warmer temps and to hopefully avoid the rain.
Tomorrow is a long day as we are riding the Vermont Challenge .. 103 miles.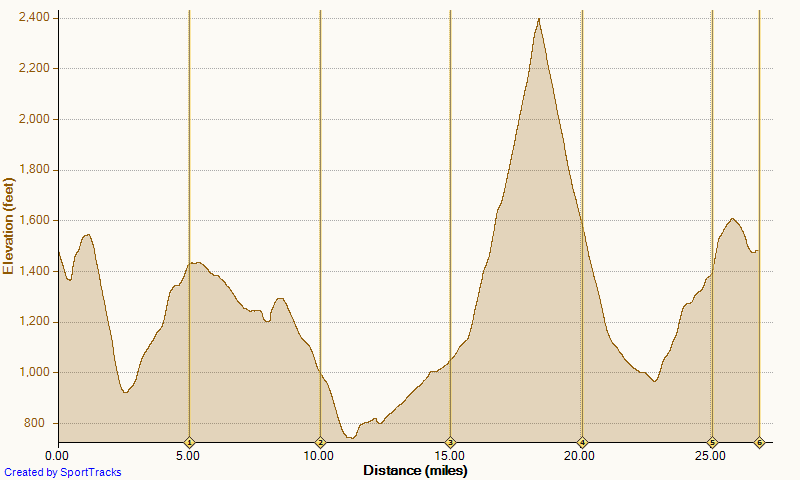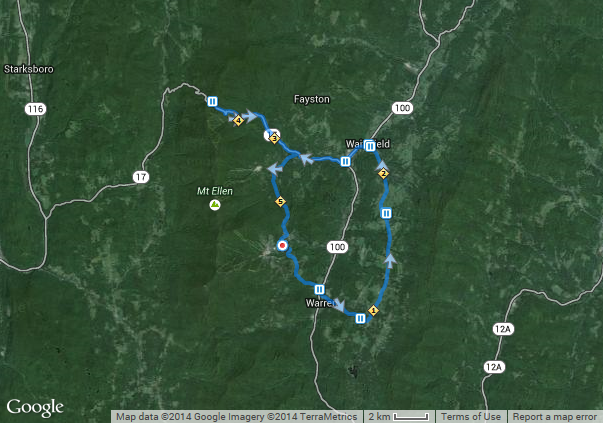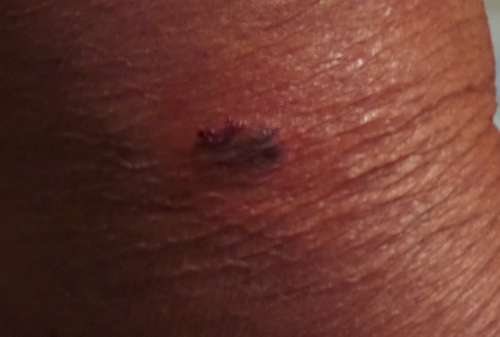 Last minute update ... Paul received a contusion on his leg loading bike .. it has impacted his abilty to ride the 103 mile challenge tomorrow .. as a result, he'll be riding the 74 mile challenge.