Well, at least it turned out to be not a wet and rainy day. We woke up to some wind, cloudy and some pretty chilly temperatures. We had to take a detour on a dirt road to get to teh start of teh ride in Killington, but didn't have any realy troubles getting there.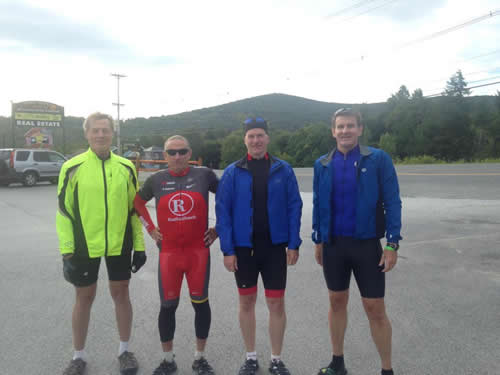 Here we are before the ride at the restaurant where the finish would be later in the day. It was pretty cold out and since we all had downhills early in our rides, we were dressed for cold best we could.
The rides were great and we all had a good time. Tom and I did 106.5 miles abd Bill and Paul did a 78 mile ride.
Here we are afterwards .. all looking to be in pretty good shape!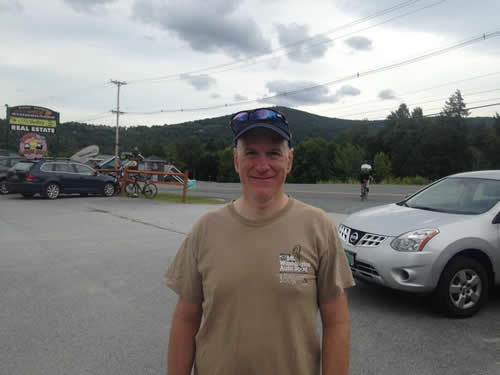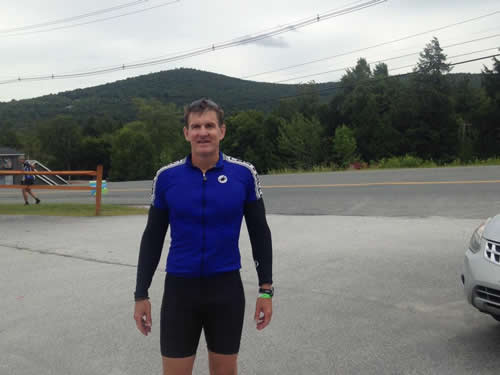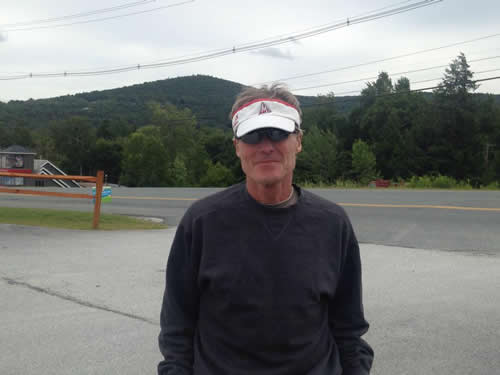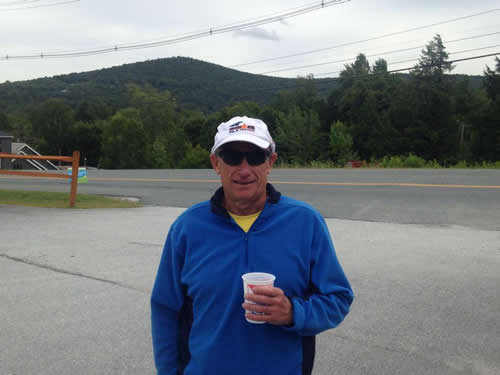 This was out last ride. The weather for the next day was rainy and our legs were dead so we went out and got pizza and beer for dinner and decided to head for home early Sunday AM rather then go for another ride. In the end, another great trip!