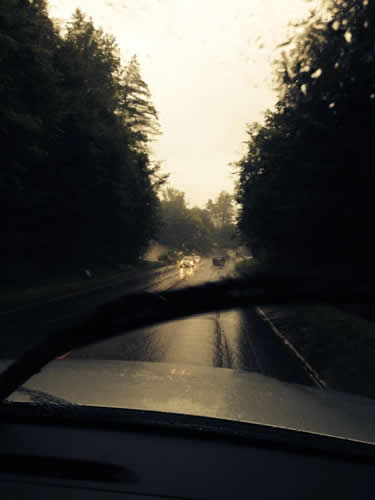 Well we started with more rain today. When we left the Condo at Sugarbush, it was cloudy, cool, but drying quickly. Soon after we started up RT 100, the skies opened up.
As a result, we decided to stop at a local coffee house in Stowe and do what cyclists do when they aren't riding .. drink coffee. Soon enough, the rain stopped and we were able to venture out into the streets of Stowe and start our ride. Luckily, the black skies because partly sunny .. for a few minutes anyway but it remained windy and cold.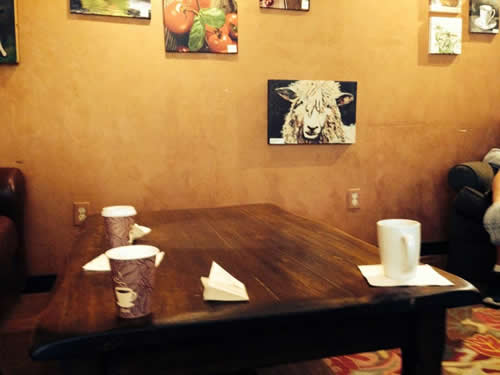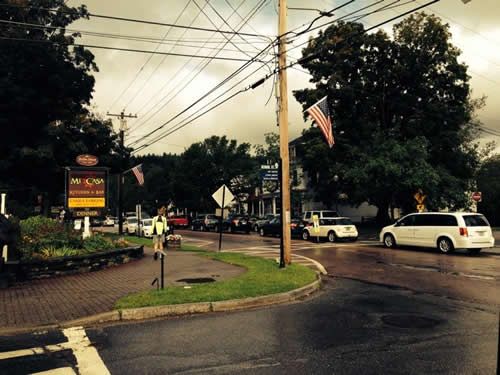 The ride up to the notch was into a full headwind which made it a bit more challenging. This climb ended up being a bit more tough than we had envisioned. Here's a video clip of my ride up the most difficult set of switchbacks. I think they were about 18%, although that internal line on that last one was brutal. This was a our second climb through these turns today. The blur passing me is Tom, and I stopped the video before I started using some technical cycling language that begins with the letter F.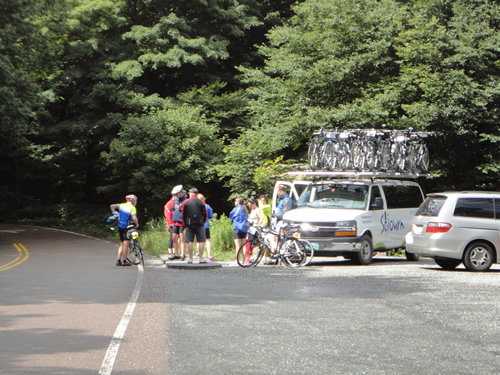 The views from the top of the Notch were pretty good. Here's a couple shots that Tom took.
On the way up the notch the first time, we passes the guy in the yellow an blue shirt in this picture. Turns out he was a cycling tour leader and when we passed he had been helping a couple clients ride up the steep climb. He left them to ride up with us and to catch up with his group. He was a pretty nice guy and was amazed that we had climbed Lincoln Gap with a 39 X 27 gearing. That seems to be a standard reaction when we told people we climbed that pass.
Today we didn't loose Tom's intro video. There sure was a heck of a lot going on in this parking lot. Take note of the dark and foreboding skies.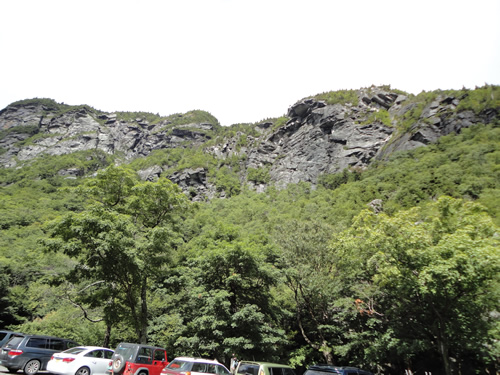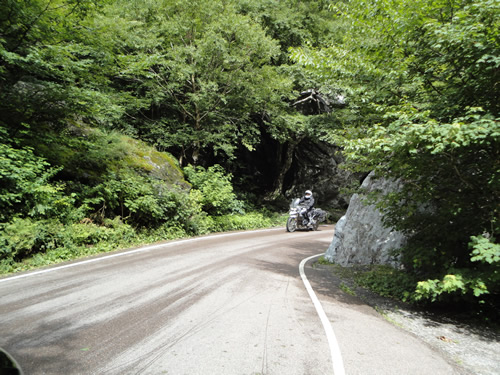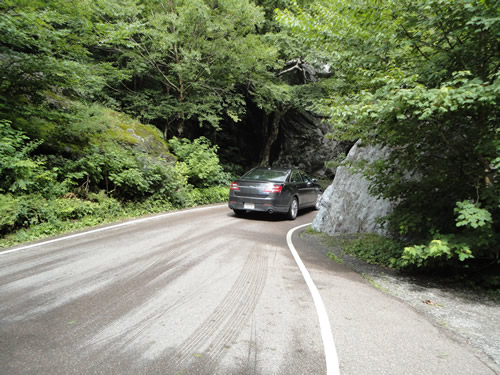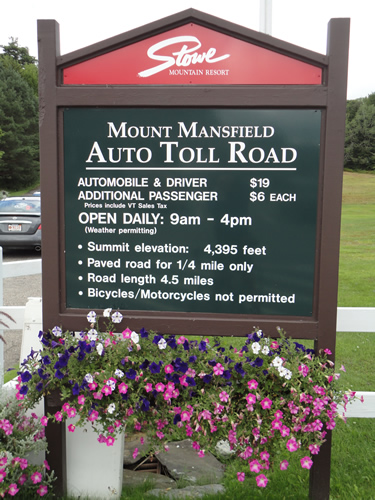 Unfortunately we were not allowed to climb this road but if you could have seen it it was straight up into the sky!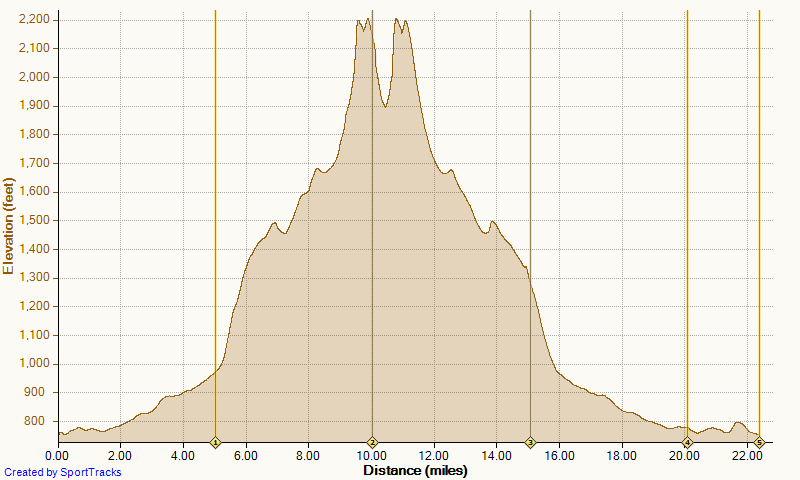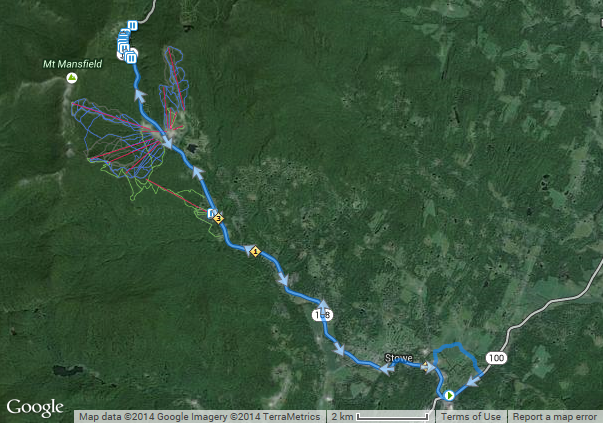 Here Tom took a video of me riding though the initial descent back down from the notch. It's very neat up there and it does get crowded when cars are coming through.
The shots below give an idea of the size of the road up there.