The weather forecast for tomorrow forced us into a change in schedule so we decided to ride the Lincoln Gap/Appalachian Gap loop. As it turns out it was pretty EPIC.
We descended out of the Condo and soon enough we were on the slopes of Lincoln Gap. The lower slopes were pretty straight forward although we soon were riding on dirt. Before long, the dirt turned back to pavement but we started going up .... and up ... and up ... and soon a ridiculous gradients of 20% and beyond. This is a major hard climb, but excellent at the same time. Here are some pics of the steeper sections .. although they don't look bad .. they were!
Here is a vid of the dirt roads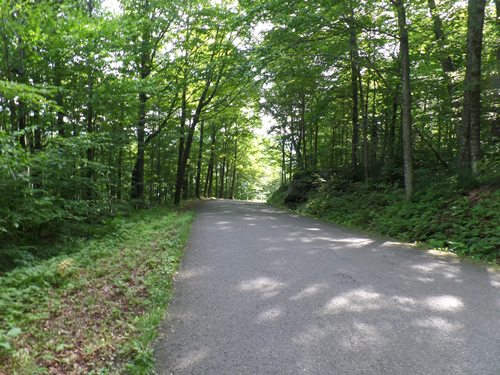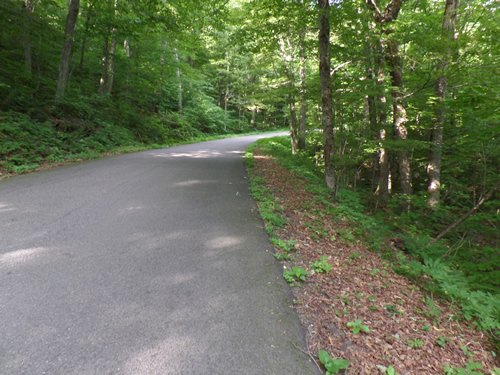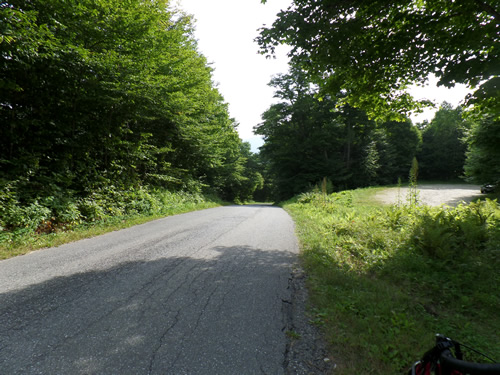 We all struggled significantly on this one, it was as hard as the Zoncolon and in some ways even harder!
Here is a video Tom made with some editorial on the climb and also you can see my glorious finish ... luckily, my colorful language was lost in the background noise! I know it doesn't look that steep, but trust me, it was steep at the finish ... you can tell how wiped I was from my reaction at the end of the vid ... brutal!
anyway, we all made it, although there was massive suffering .. ah the joys of climbing!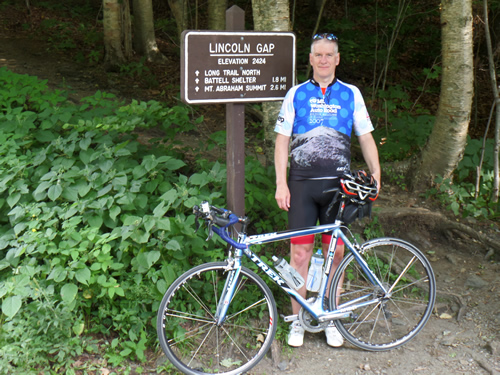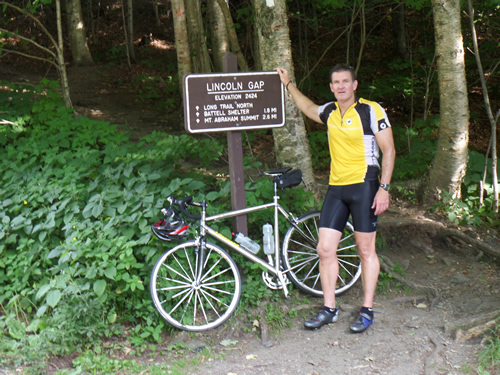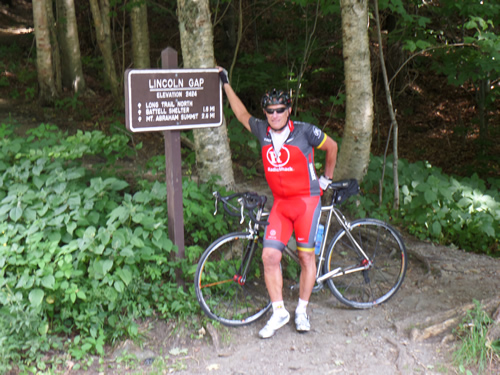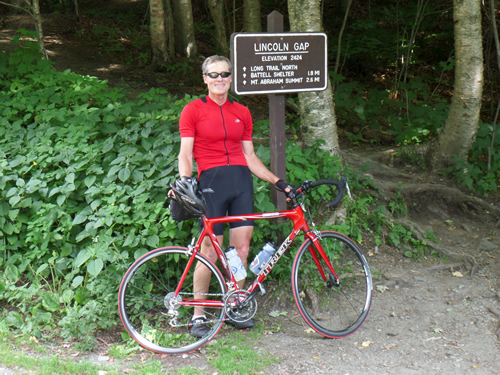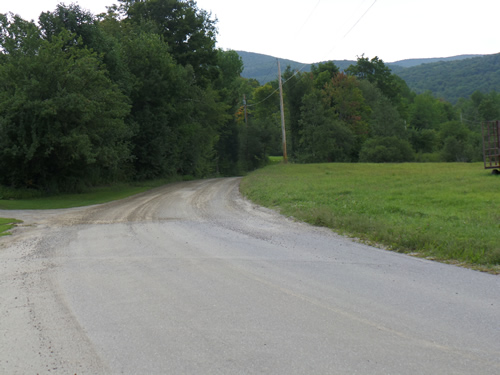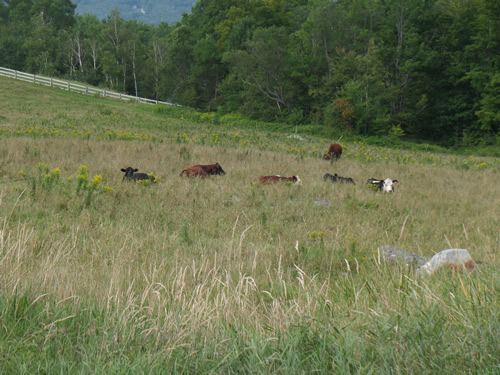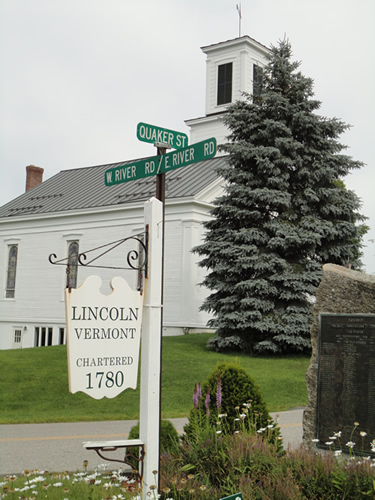 When we descended further we found the road I was after was closed so we had to change our route. Luckily there was an easy work around and soon enough we were climbing Appalachian Gap. Here is a shot from Lincoln VT.
The route change fooled us and we were thinking how easy that Gap was, until we soon discovered it wasn't such an easy climb. It was easier than Lincoln Gap, but the last 500 some were around 18-20 %. Definitely brutal also. Here are a couple shots of Paul finishing this tough section of climbing. Oh, and yes, I think this time we really did almost kill Bill ... lol .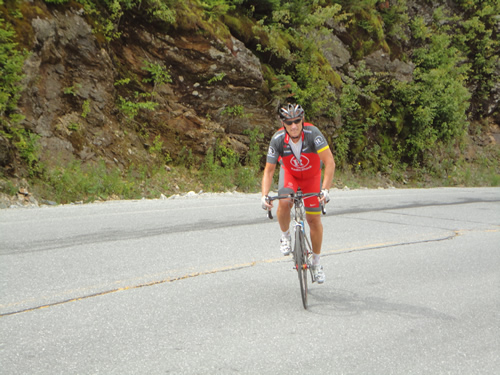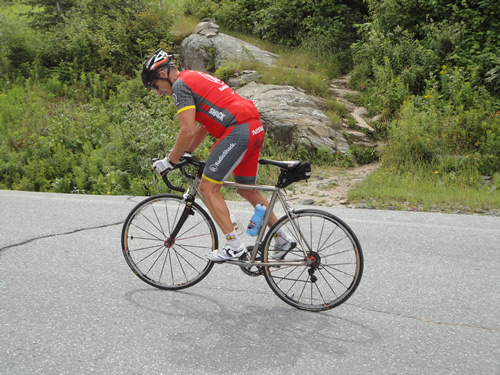 We stumbled upon a local brew today,
Heady Topper
, actually we were told about it yesterday. This brew is only delivered on Tuesday and it's sold out almost immediately. At lunch we were able to try some and it was really good, very hopy, but good. Turns out to those in the know, this is one of the top brews in VT. Who knew, but we bought a few 4 packs.
Here is a view from Appalachian Gap, one of the few nice views we have seen because of the fact we are always in the trees.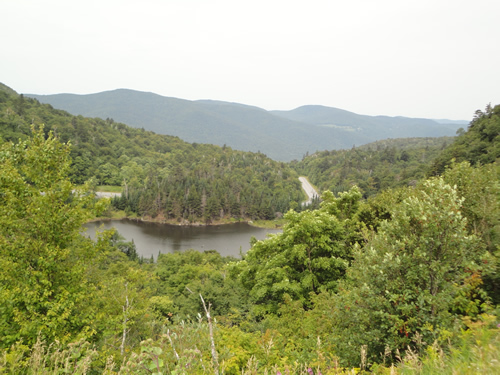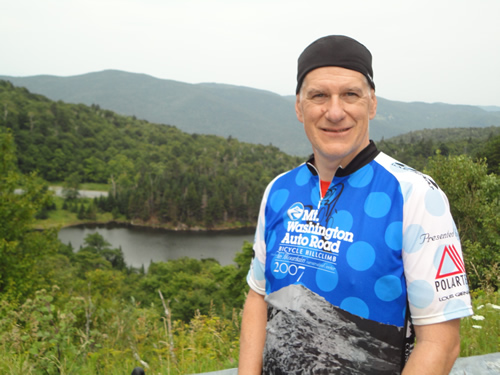 Some pics from the top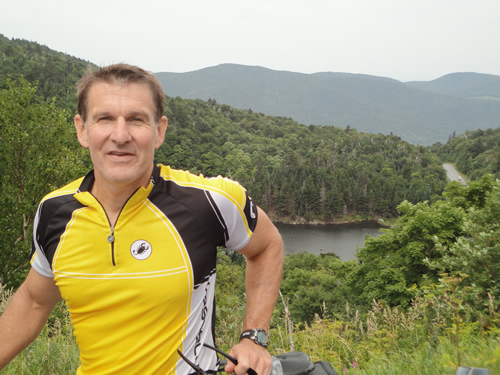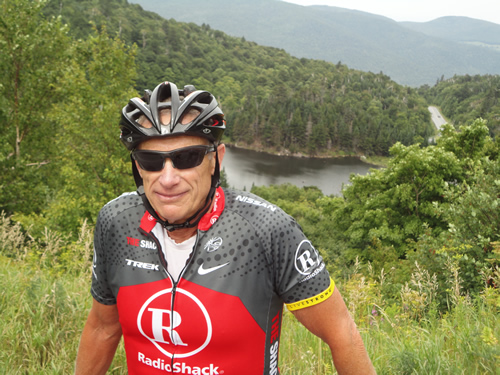 We had a thrilling descent from App Gap,although the road surface was a bit treacherous. I got airborne at 30+mph at one point.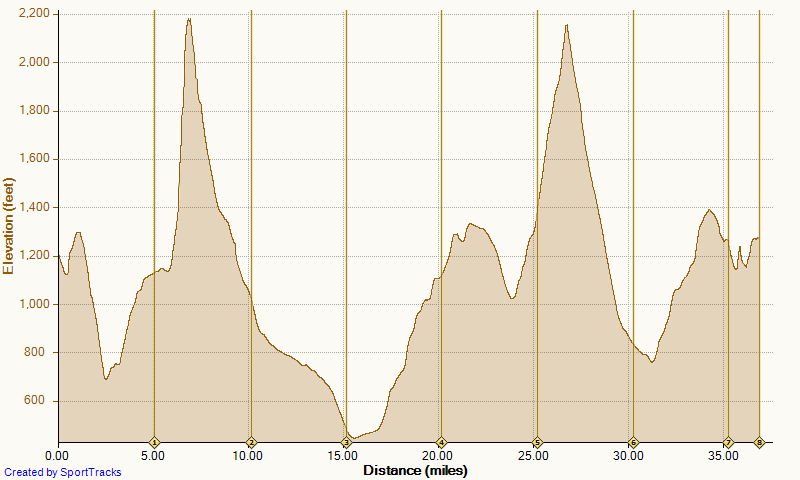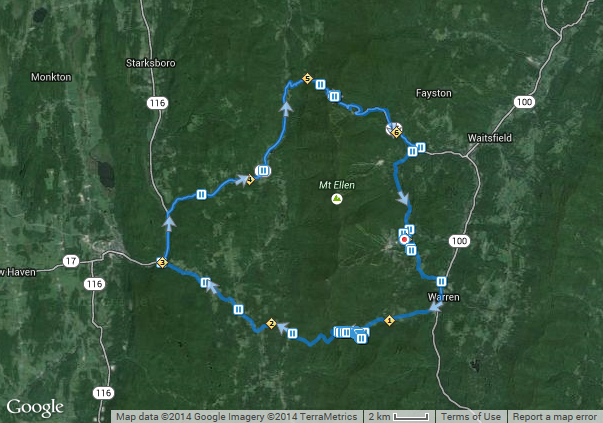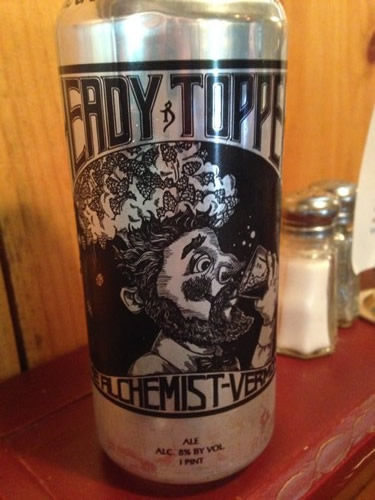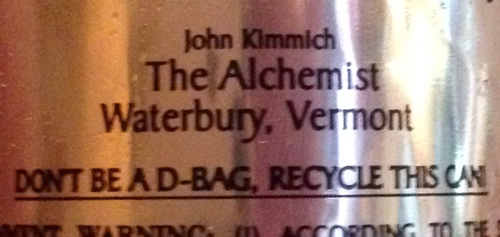 And of course, Vermont has some cows!
As we started to descend, we quickly were back on dirt, which made a 10-11% descent very interesting. It wasn't horrible, but the loose gravel definitely cold have made for a bad day. This pic was take just after we got back on pavement.