Well, today was another classic day in our riding history. Pictures may be scarce on this trip as we don't have amazing views like Colorado and Utah, but Vermont has it's own beauty that we surely will be enjoying! Here are a couple pics of Bill and Paul in the parking lot before things got real on the climb.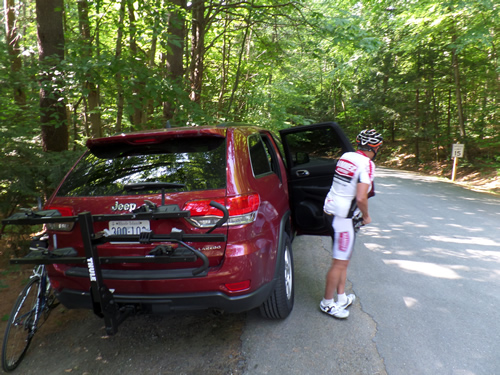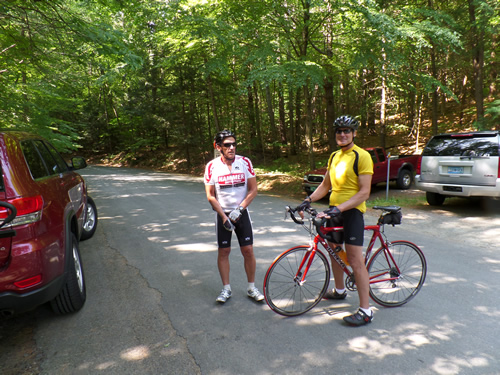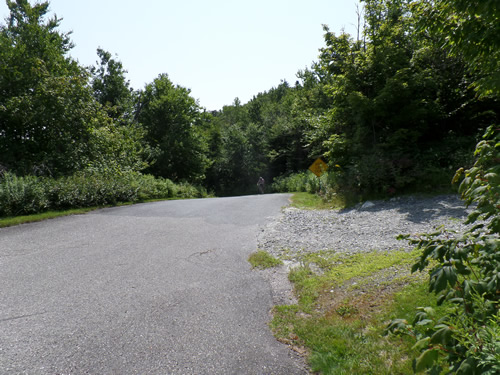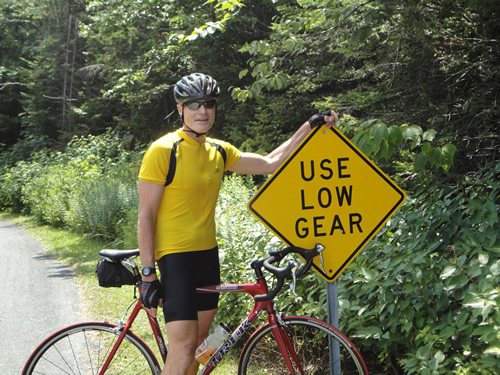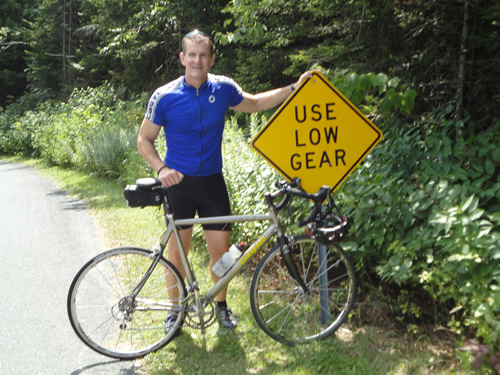 So this is a really awful climb. The average is 12%, but it's much worse. We all forgot how awful it really is. Ther are llong stretched of 15 and 16 % gradients and it just doesn't let up until a short section that is a false flat taht feels like a descent in teh last 1/2 mile. The proble is one of the worst sections comes after that false flat. I have no idea how in the heck I used to hammer that last section of the climb .. getting old sucks!
Here's Bill and Tom at the top of Ascutney.
And then the ride was over ... ugh. Here are Tom and Bill arriving at the bottom after the thrilling descent!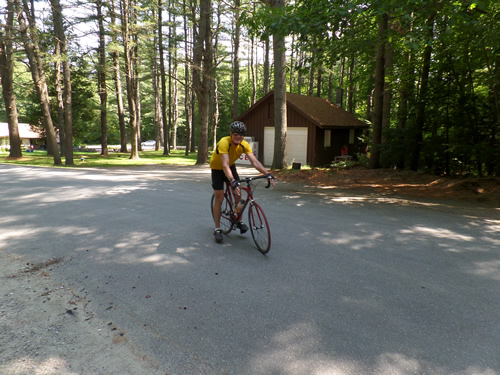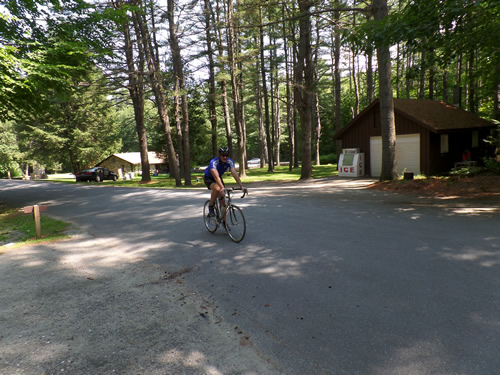 So after the ride, which we shortened due to time constraints, we had to head to the Condo. Along the way we stopped in South Royalton VT for lunch. The claim to fame for this town is that it is where the VT School of Law is located ... Tom is teh only one who knew this place and aparently a good ticket to Deutschebank in New York. Adctually we ate in a great tavern called the 5 Olde Tavern and Grille. We got great service from the maitre'd .. of course we were the only ones in the place, but the food was spectacular.
When we called the property manager we found out that RT100 is still closed from the floods a few years ago. She routed us over Roxbury Pass which turned out to be a pretty rugged dirt road. Changed our thoughts about riding that one due to conditions.

When we arrived the property manager very helpful ... pretty sure she was pretty mellow for various herbal based reasons .. but hey what the heck. She was fairly insistent that we knew where to get good beer, so we got that going for us.