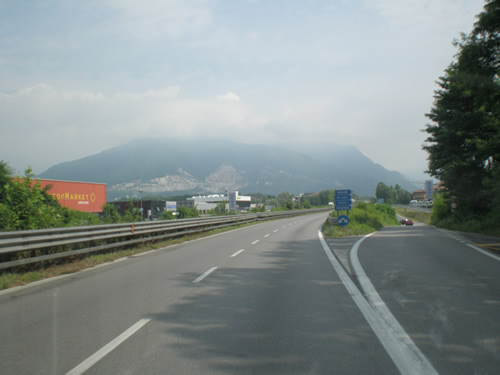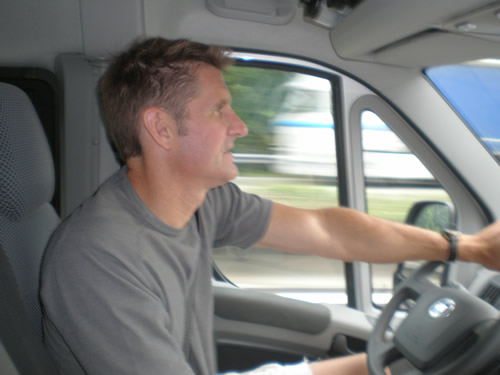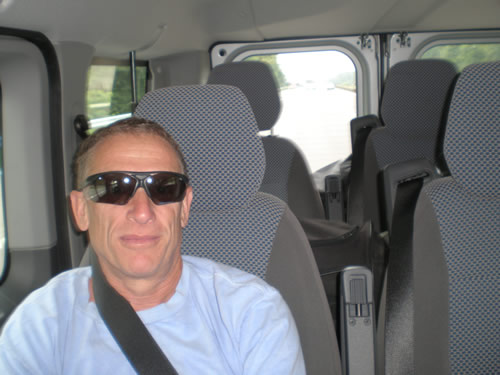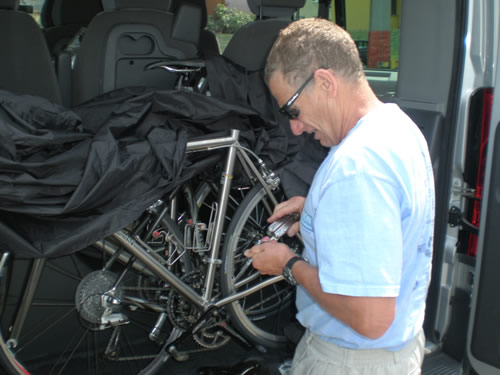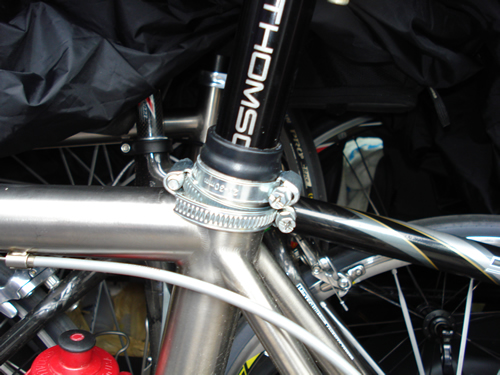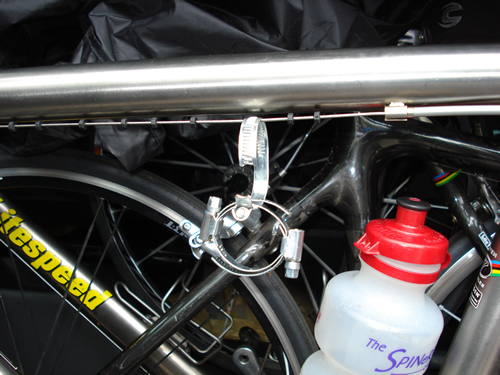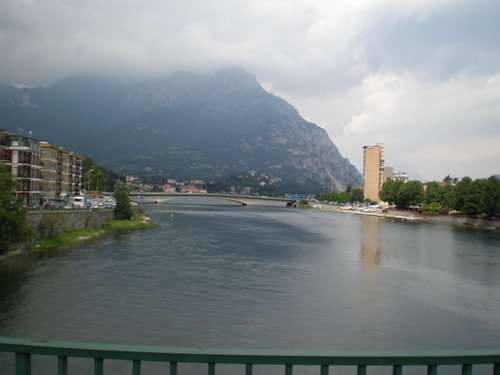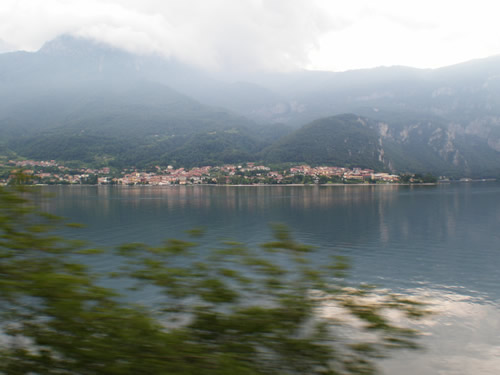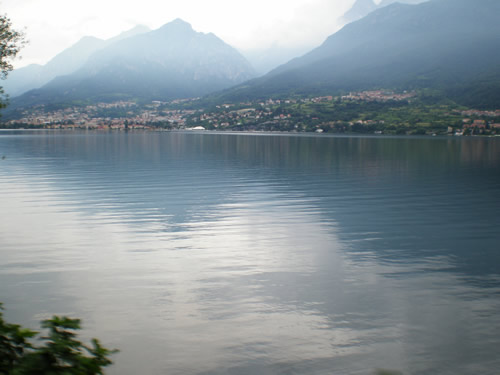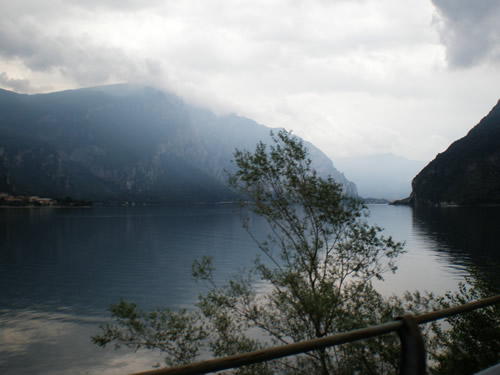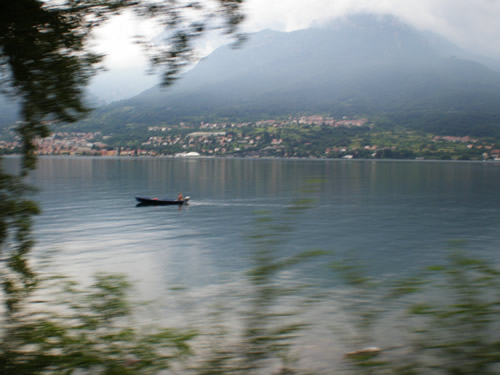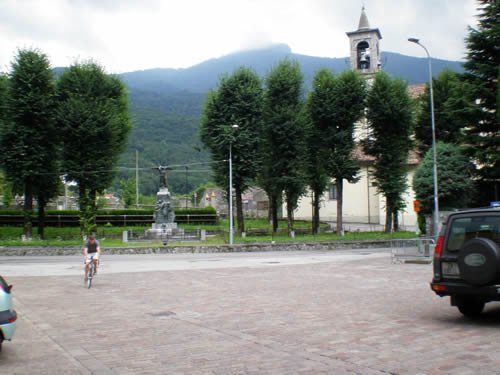 The ride started with a short descent on a wet road so we had to take it easy. Luckily, there were not a lot of cars on the road. At the bottom of the hill, we took a left and rode along the lake for about 10K. The roads were so narrow that while we were driving out after our ride, we came face to face with an oncoming tractor trailer truck. We both stopped and neither could pass. Tom eventually backed up a bit and hugged the wall and the truck moved as far over as he could and we got by with only cm to spare. The views along the lake were spectacular. Looking across the lake, you could see avalanche shelters on the roads.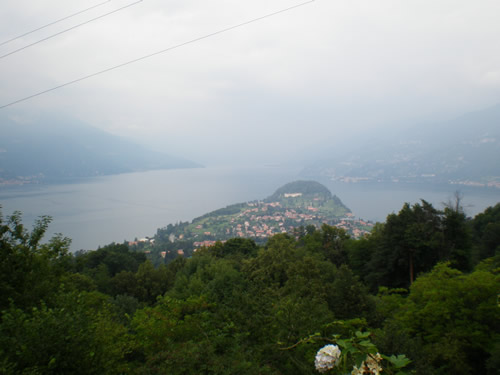 Here's a shot of Paul, approaching a pull off area about half way up the initial slopes. Everything was very green and it was pretty warm and definitely humid.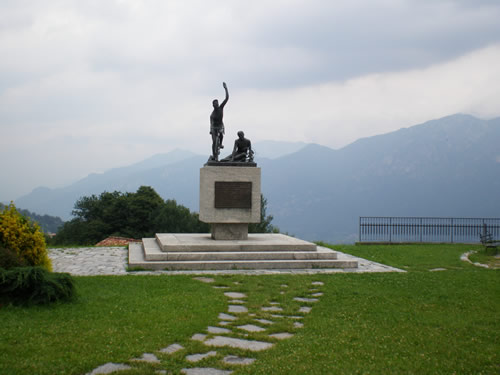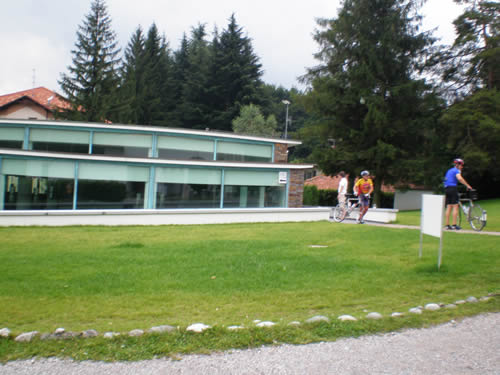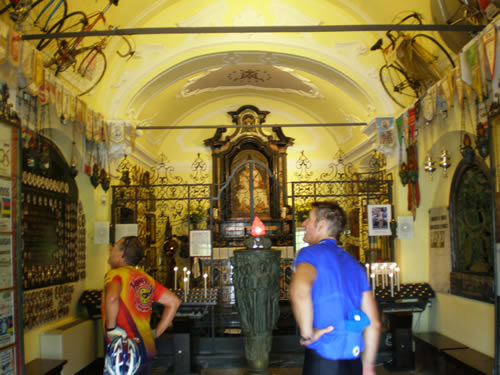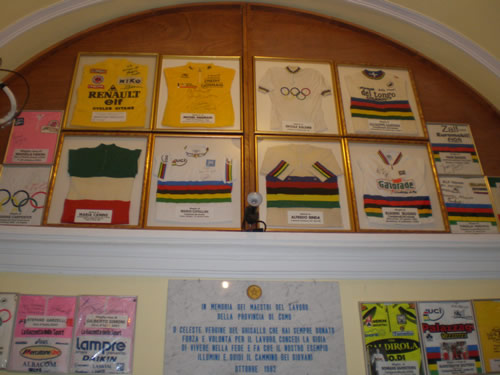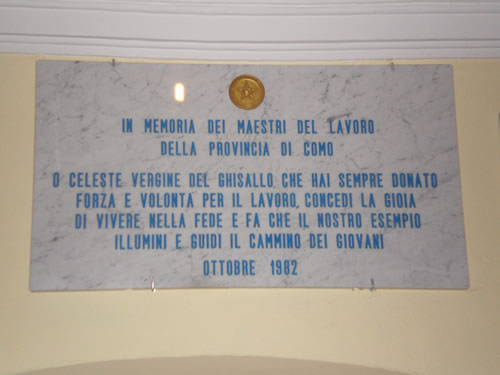 After looking through the chapel, the descent back to the car was pretty easy, but the road surface wasn't really great. We got there, loaded the van and started the trip to Cortina. Before we got too far, we passed a bike ship where we stopped to get Paul his replacement clamp for his seat post.
When I initially wrote this entry, we were on A22 heading towards Bolzano and Cortina D'Ampezzo, our destination for the night.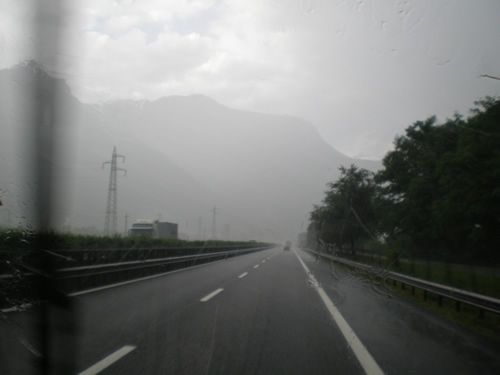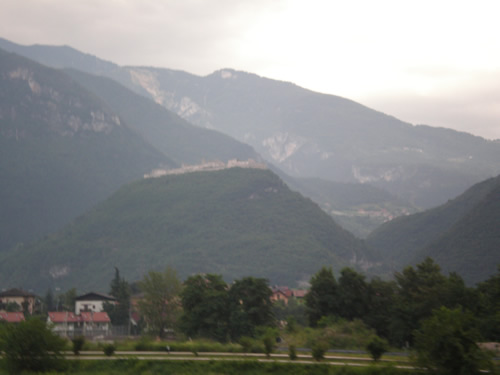 As an Epilogue to the day, we finally reached Cortina at 22:00. Just after I finished the initial write-up, we encountered a significant storm that had trees down by the side of the road and lots and lots of rain and wind. Wow … but we arrived. Tom hung around at hotel which was the Hotel Meuble VillaNeve and cleaned up and Paul and I braved the wind and rain to go out for a pizza and a beer at the Pizzeria Ristorante Vienna.