We got up this morning after a not so great sleep. I think we are all very tired of these European hotel rooms and their lack of air conditioning. Briancon is a nice city, but it is also very busy and we had lots of disruptions last night. These ranged from loud motorcycles and trucks to people screaming in the street. It's an interesting place!
We had breakfast as usual by getting some pastry and coffee, then we headed out for our ride. We started by heading south on N94 out of Briancon. N94 is a pretty busy road. For those who live on the island, it was like driving on West Main Road at rush hour for 33 Km (~20 miles).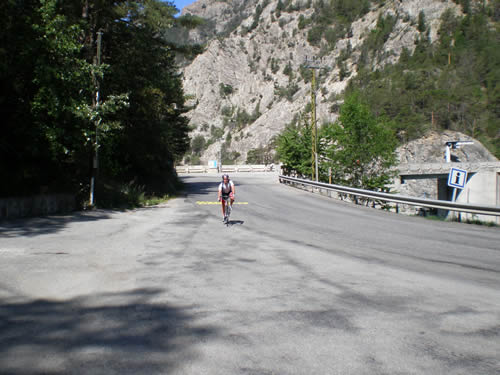 Soon we headed off the main road and began climbing back towards Briancon over the Col D'Izoard. It was a beautiful ride as all the others have been. Here is Paul descending on part of the ride.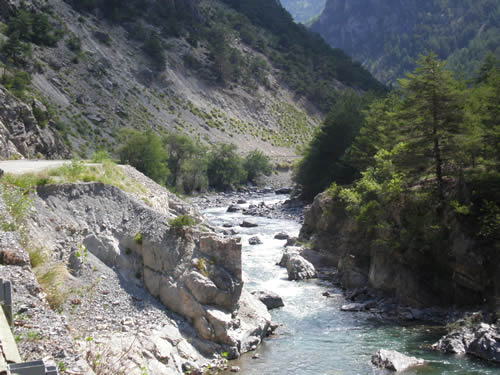 We spent a large portion of the early part of the ride running parallel to this river. It was very scenic and made the time go by quickly.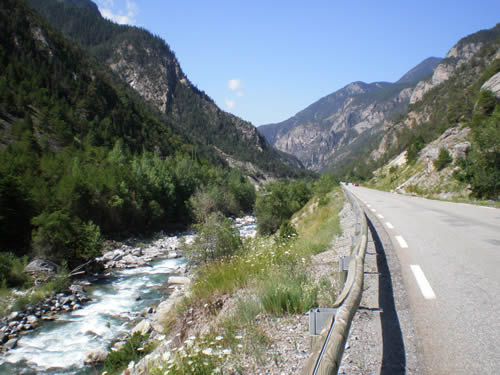 The scenery was absolutely beautiful in this valley.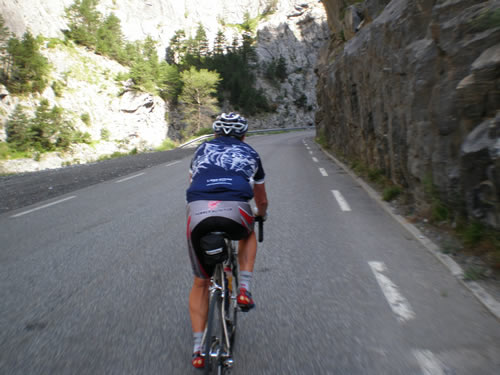 The ride didn't really start kicking up until we were most of the way back to Briancon. Tom had ridden off to chase the French National Team while Paul and I stayed back to take on the French Champion of Embrum IronMan. Tom whooped the National Team by 30 minutes and Paul and I dropped the old timer on the steep switchbacks.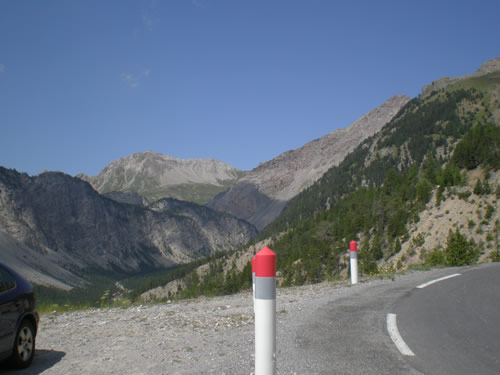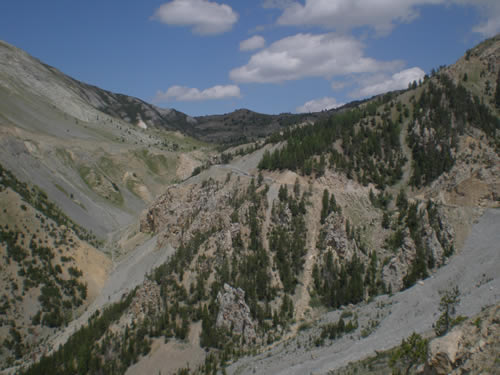 As we neared the top, I was swarmed with flies and we were passed by a really annoying Miata car club with 15 cars in a parade. We stopped to take some pictures as the scenery was quite spectacular.
We also spent a large portion of time riding along steep rock walls that sometimes reached over parts of the road.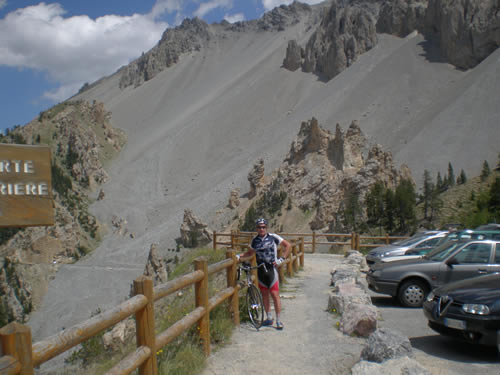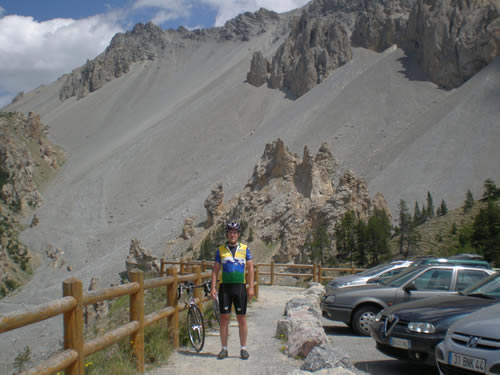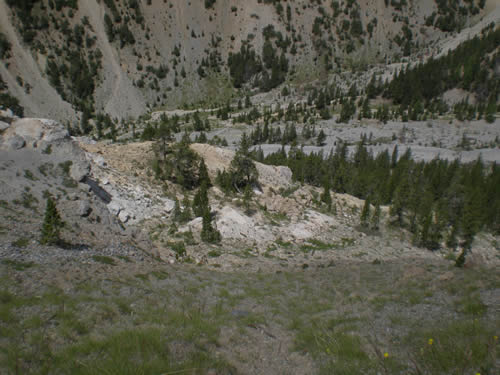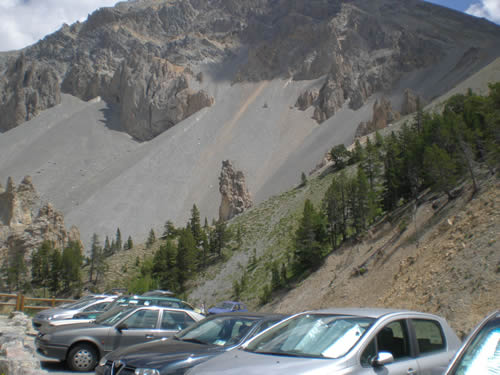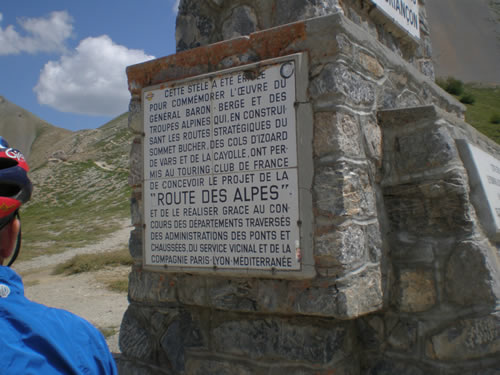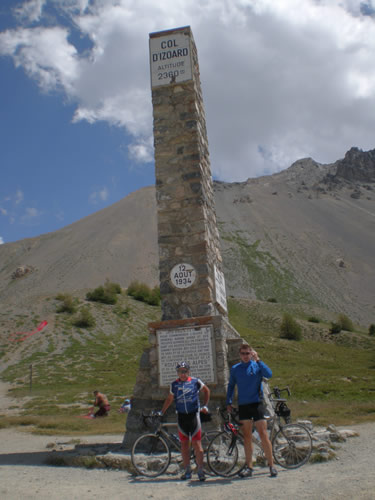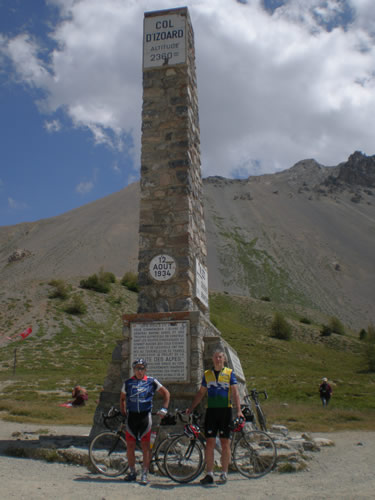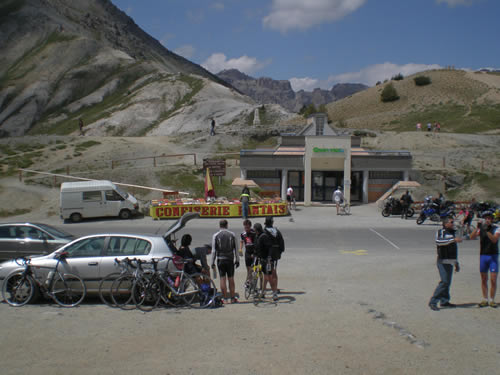 There were groups selling candies just like on Mt Ventoux. Luckily while it was windy, it wasn't nearly as windy as that day!
After a short rest, we started our descent which was fast and on really smooth roads.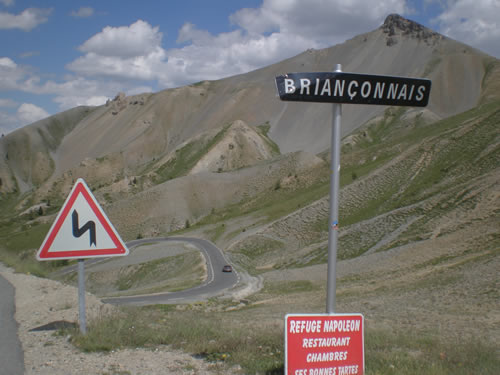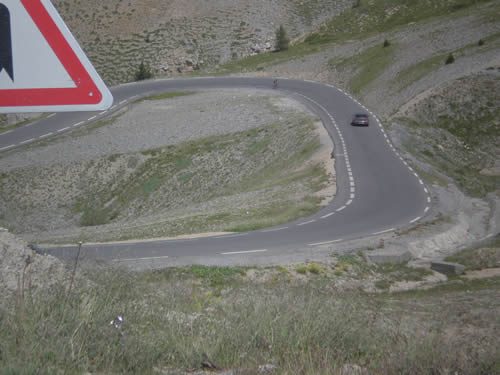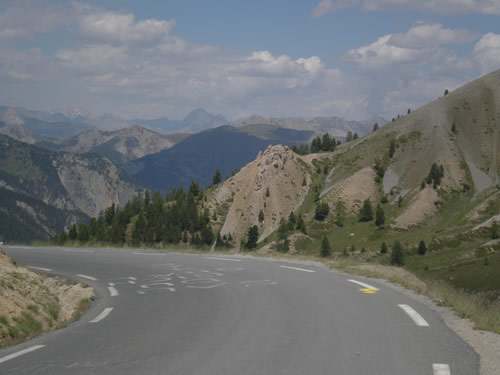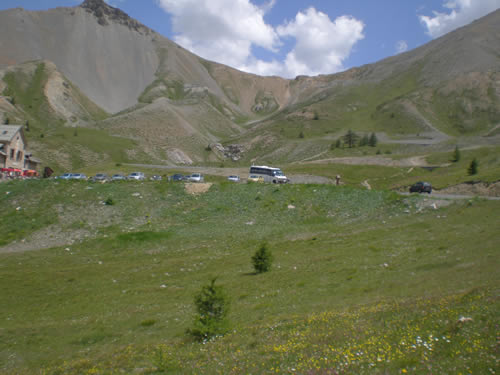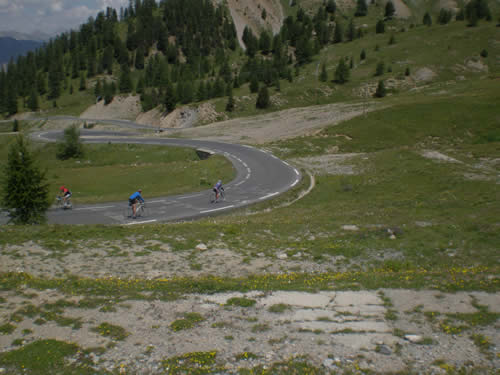 Here's a picture of Tom and Paul descending one of the switchbacks.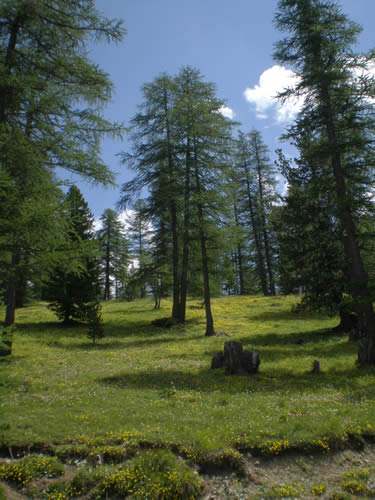 Along the way, we noticed a nice mix of wild flowers and evergreen trees.
Finally, here are some action pictures taken during the descent into Briancon. I think we were doing around 35 mph when I took these pictures!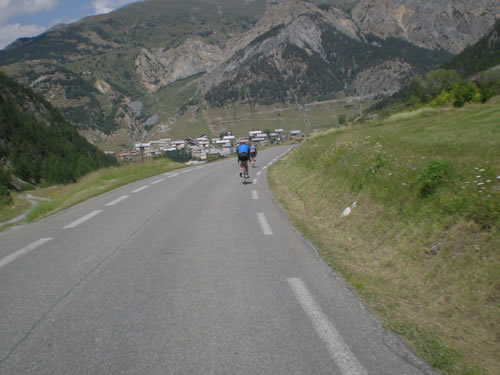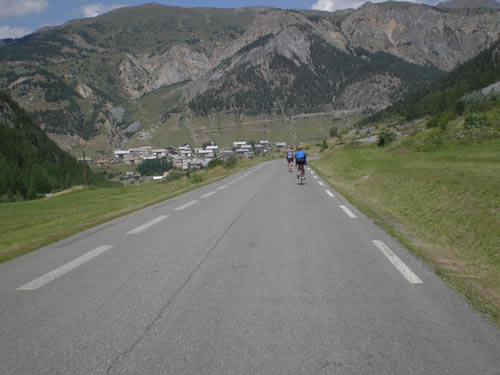 After getting cleaned up in the hotel, we went out and watched the Tour de France stage in a sidewalk café.
When that was done, we wandered around a bit and decided to eat in the restaurant in our hotel since the sky had turned black and it started to pour. We have been really lucky in our two trips to have descent weather. One might argue that the weather in Cortina was pretty bad, but in reality, we were able to ride. We might have ridden more had it been warmer, but there wasn't any terrible storm that prevented us from riding completely.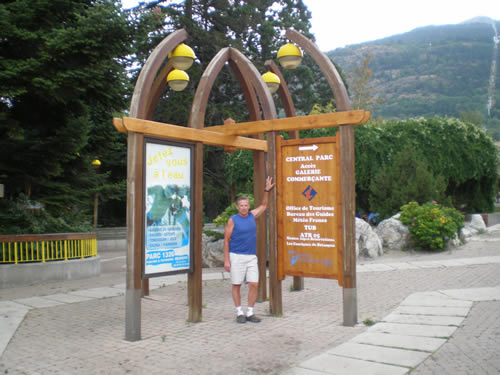 It's been a good trip, but I think we are all burnt out and ready to come home.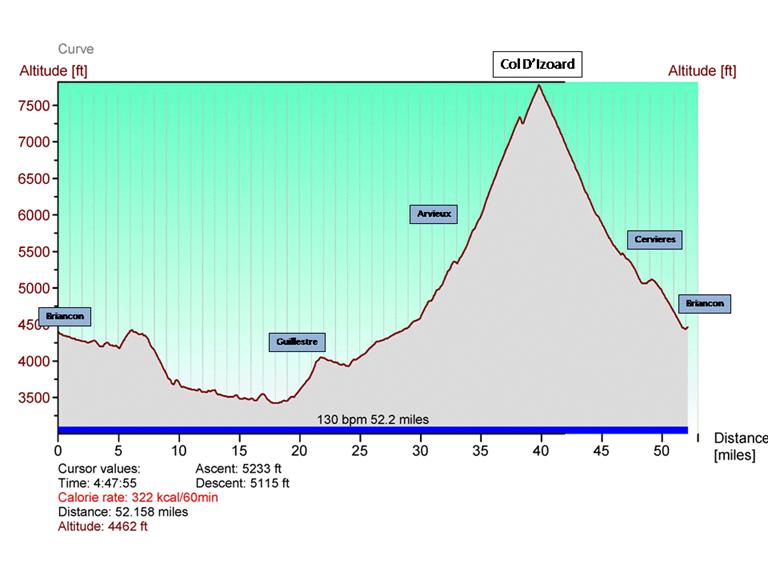 Before the rain hit, Paul had me take this picture of him in Central Parc (lol!)
Soon we were at the top where we found Tom. We took some pictures in front of the war memorial at the top. This road is part of the Routes de Alps which was created in WWII to help transport equipment.