July 15, 2005 - Drive to St Marie de Campagn France
Ride Col du Tourmalet and Walk Around Lourdes France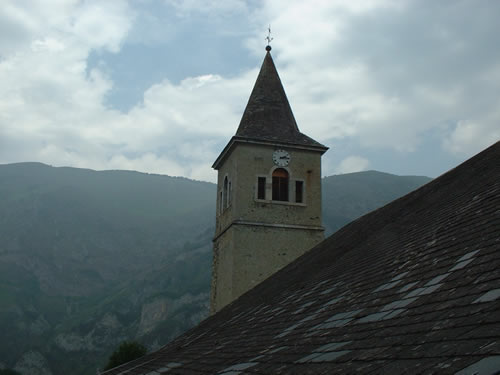 Since we blew off staying in Montpellier, we had arrived in Lourdes a day early. That helped solve one mystery of our trip and that was how we were going to fit climbing all the climbs we wanted to do. As a result, we decided to drive to St Marie de Campaign in order to climb the Tourmalet today. St. Marie de Campaign was a neat little town and it'd be a good place to stay on future trips.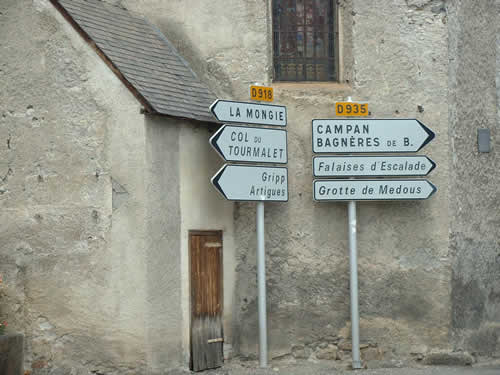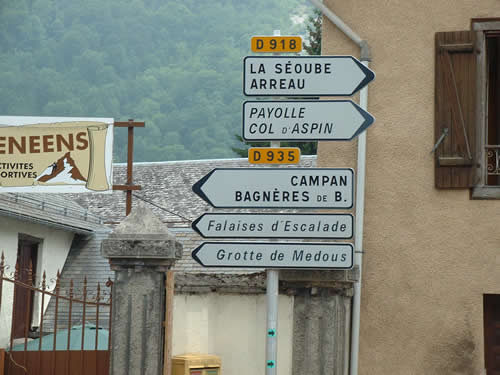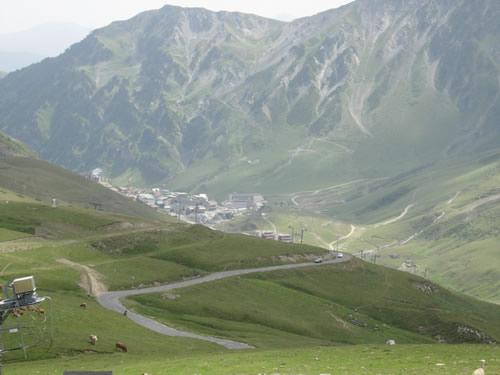 We parked right at the base of the climb in a roadside dirt rest area. Changed into our riding clothes and set off up the mountain. It was a very hot day which made the ride very difficult. In fact, we pretty much agreed that this was the most difficult ride of our entire trip as it was long and unrelenting. The views were spectacular from the top of the climb. At the left you can look down and see La Mongie.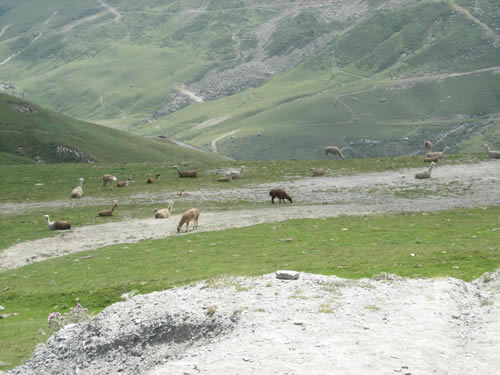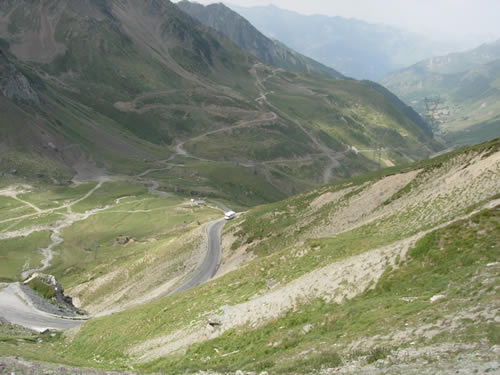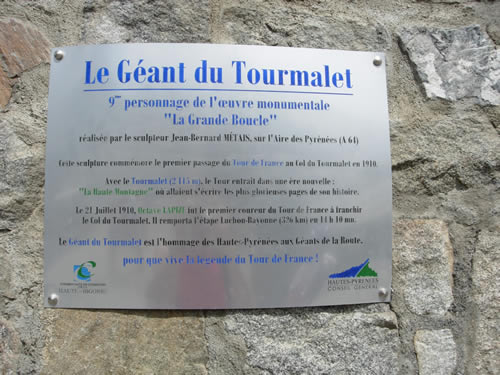 The top of the mountain was pretty busy, but we still found time to get pictures at the top. We bought a snack in the restaurant at the summit, and headed back down to La Mongie.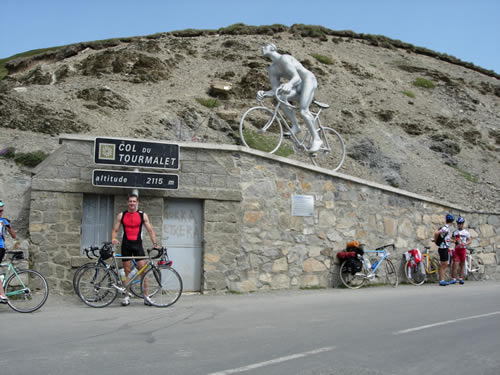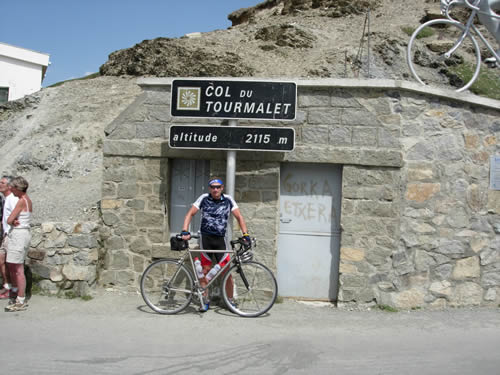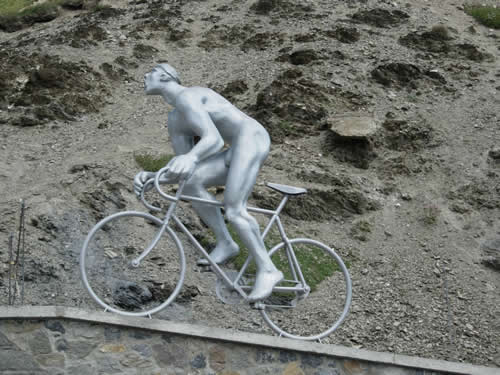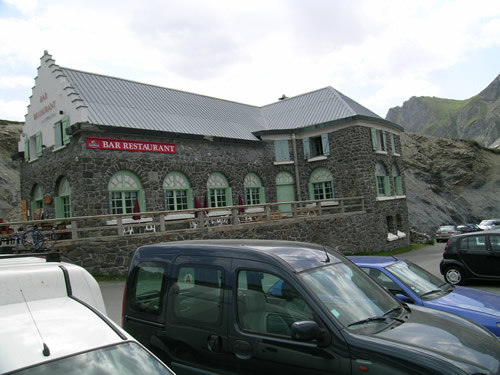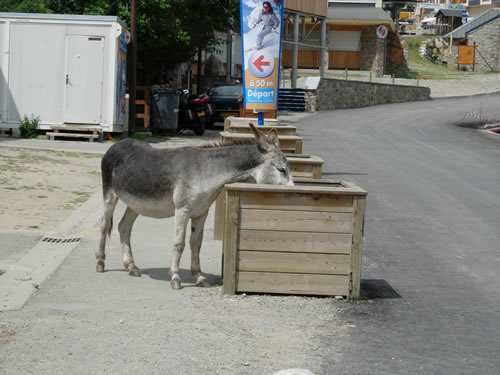 La Mongie is a neat place and while the Tour passes over the Tourmalet quite frequently, when there is a stage finish here, it is at La Mongie. There are also three neat avalanche shelters just below the village, which is where the climb starts to get really tough. You never know what you'll see on these trips. In this case, we watched a donkey enjoying his lunch.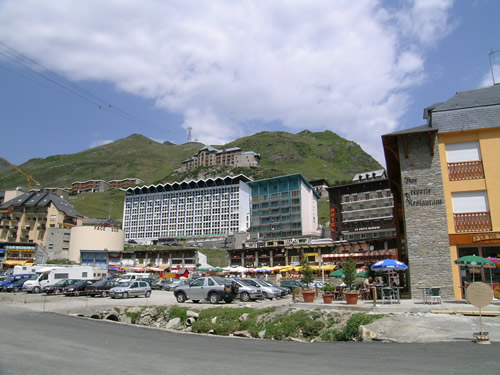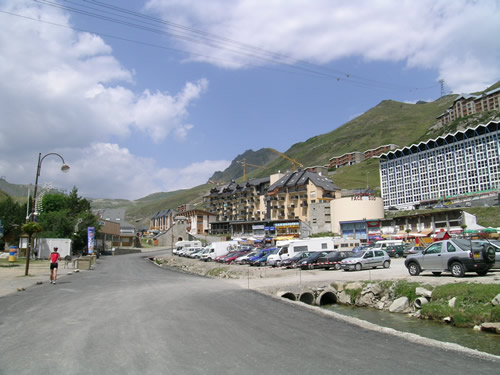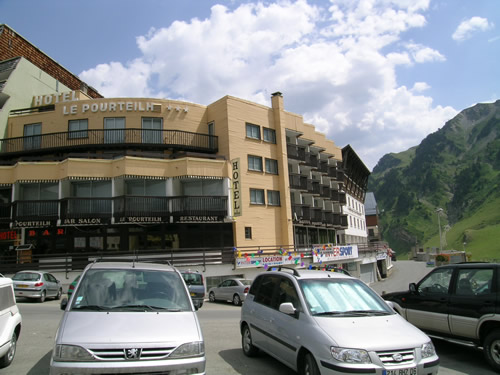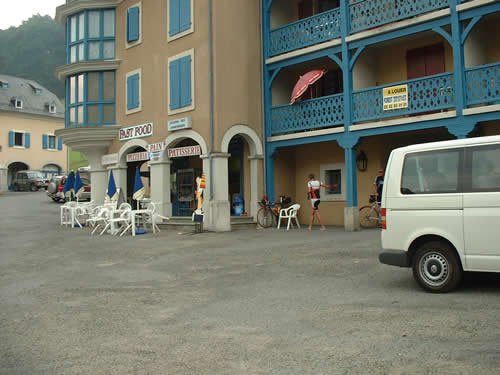 Upon returning to the van, we changed and found a pizza place where we had our standard high carb lunch. St Marie de Campagn was really beautiful. The pizza place was near a scenic church and graveyard.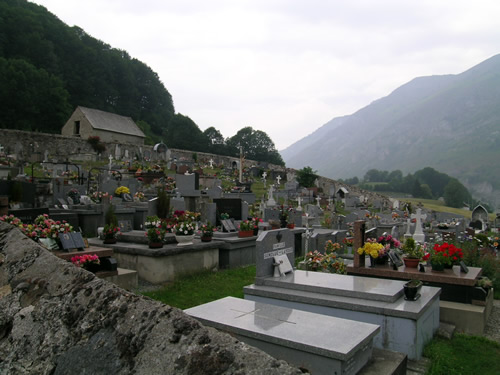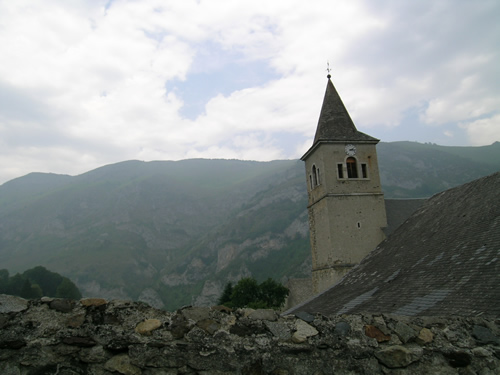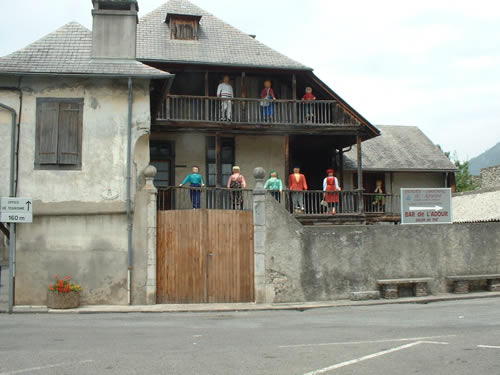 One of the more interesting sights was the dolls scattered though out the town porches and balconies.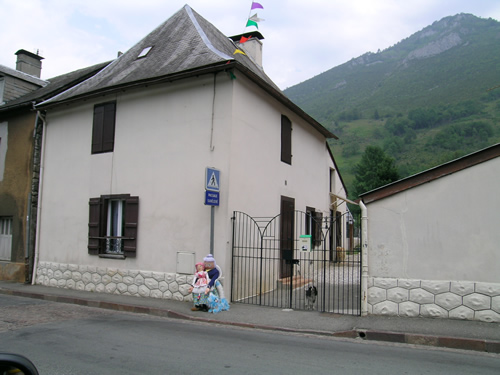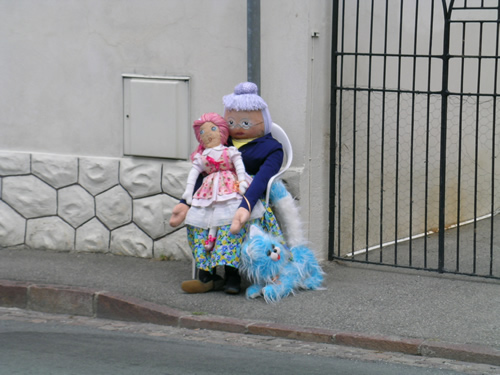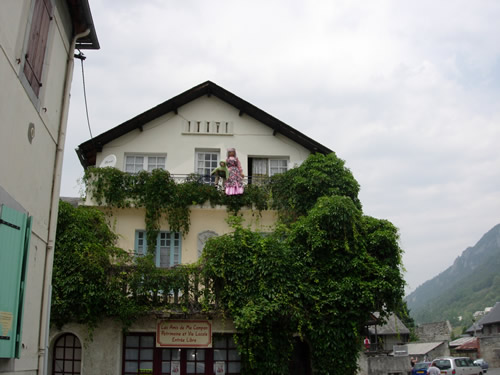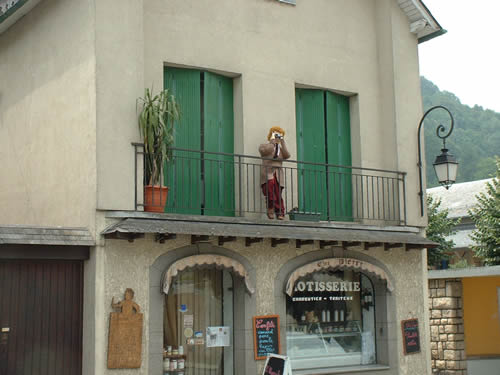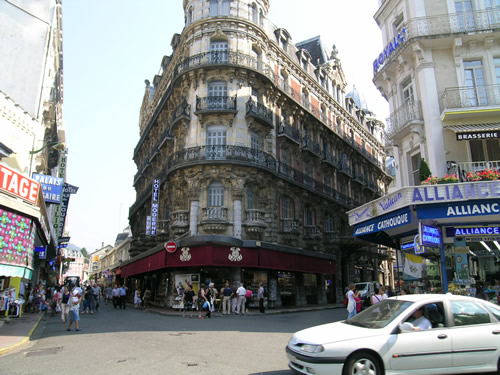 We got back to Lourdes early enough to take a bit of a tour of the city. It was very fascinating. Here is our hotel, the Hotel Moderne.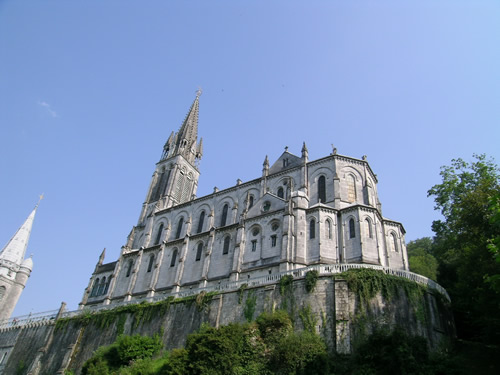 The cathedral was impressive and it was constructed on top of the famous healing water spring. There were hundreds of people looking to get healed from the water.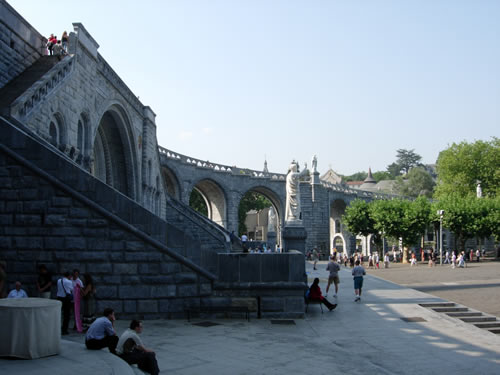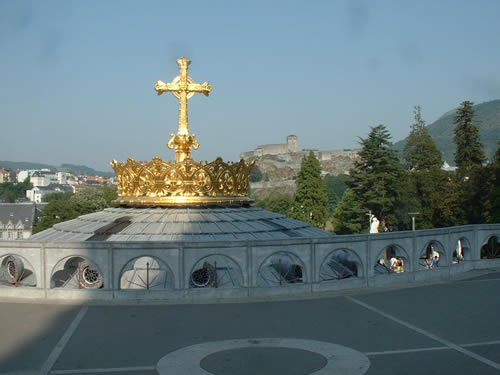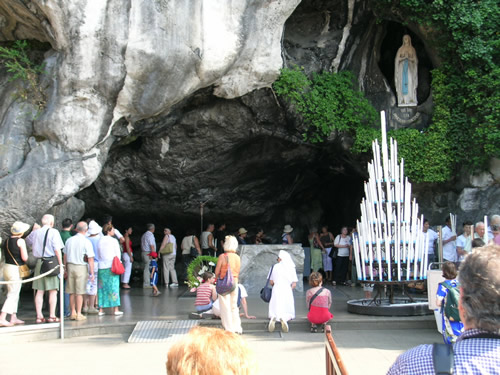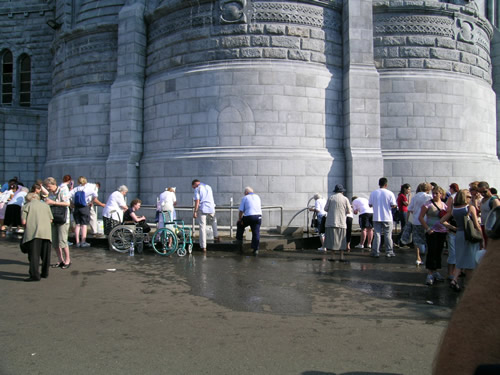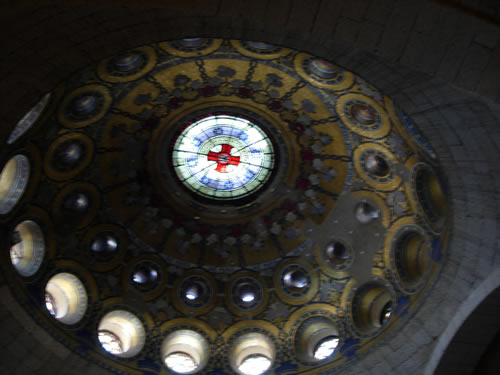 The inside of the basillica was amazing and filled with mosaics.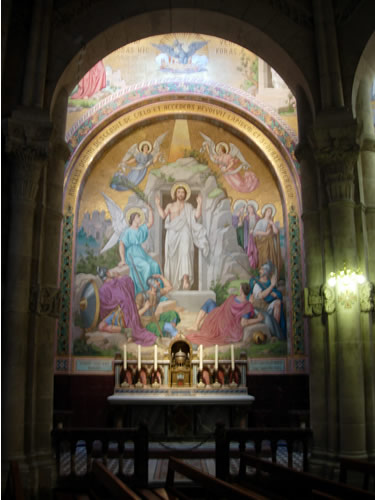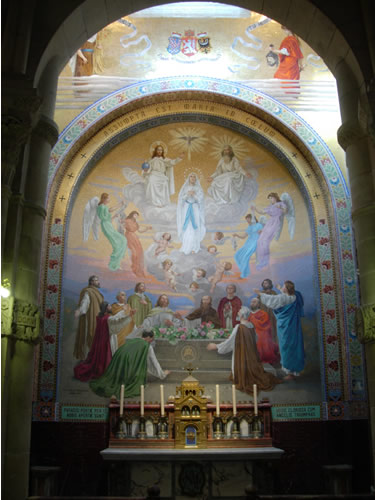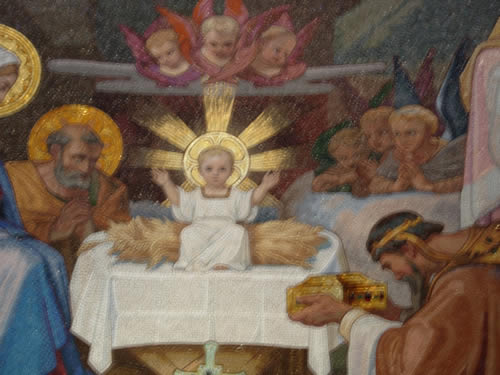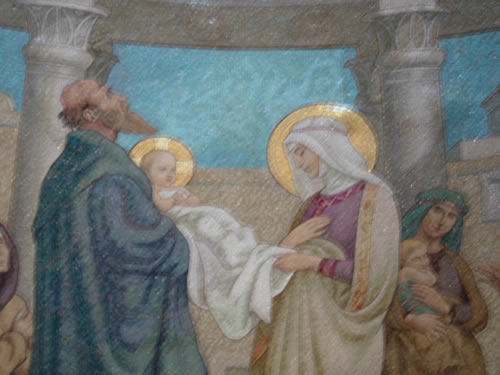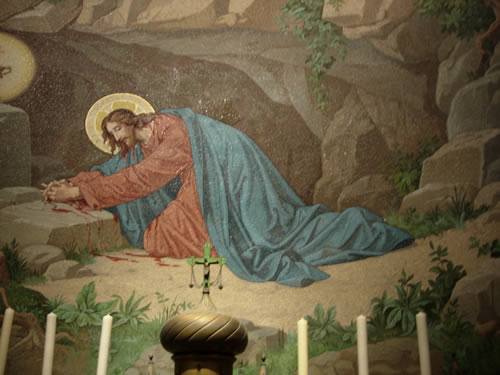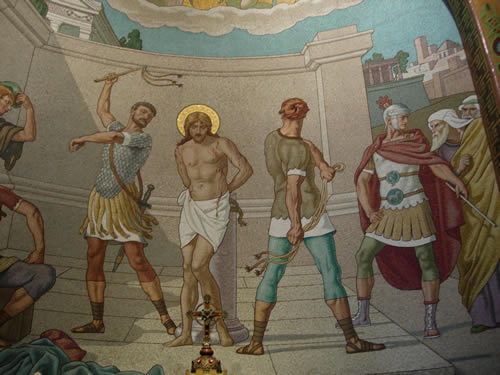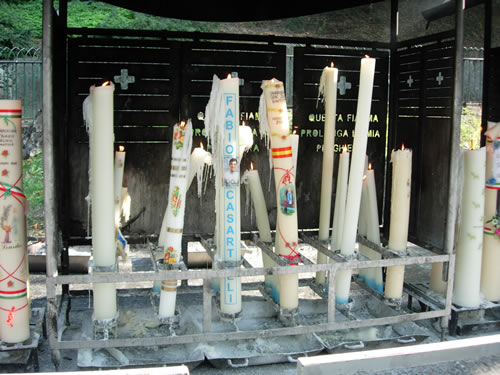 As it turns out, we were there on the anniversary of Fabio Casartelli's death and we found that someone had left a special candle for his remembrance.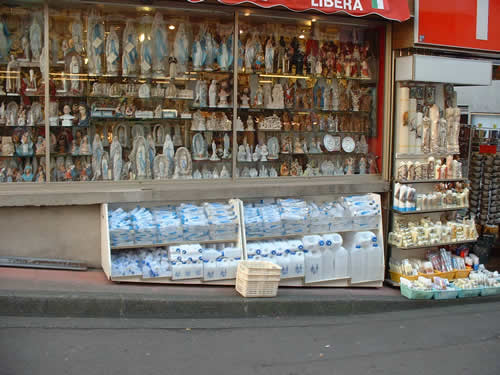 One of the conundrums of Lourdes is the deep religious experience people are after mixed with the blatant commercialism directed at the pilgrims.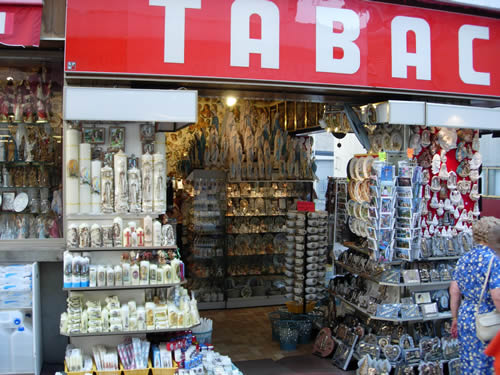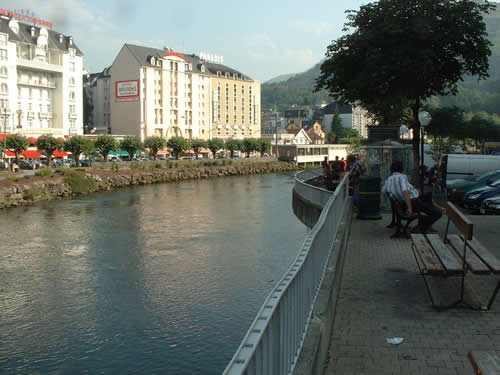 Total Ascent Distance: 34.2 km (20.5 miles)
Distance Climbed: 3517 ft
Time: 1 Hours 23Minutes (Ascent)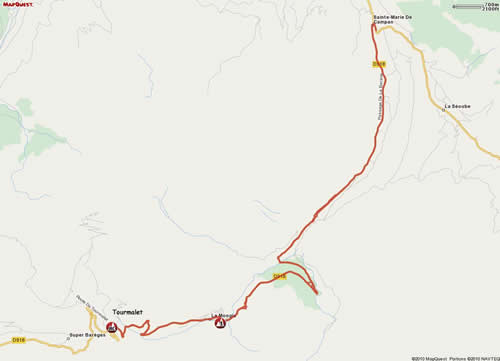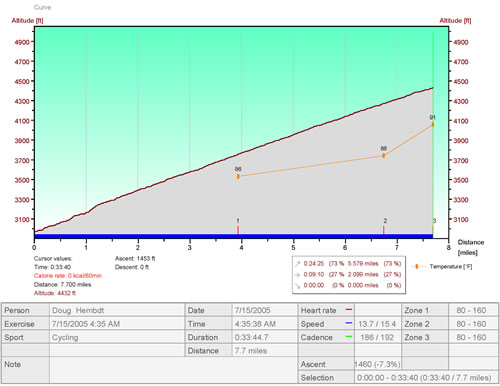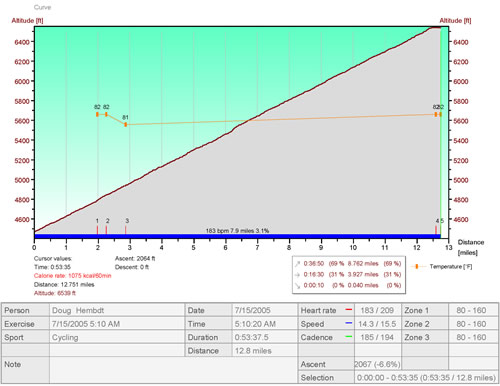 Note: I had an error in my data files from my altimeter so the Tourmalet is broken into two pieces !!